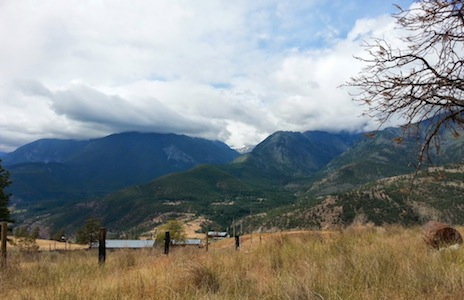 Randos Go Touring
3 x 200 km
Ride dates: June 28-30, 2014
by Susan Allen
Weather: mainly cloudy (yes!) with some brief rain showers, lots of tailwinds. Hot and sunny on the last day.
On the Day Volunteers: Kevin Bruce, Keith Nichol, Trish Plante, Nigel Press.
Ron rode all the steep hills upto the Duffey but then decided he didn't want to do the descent in the dark. I can understand. I stopped 4 times just to keep my head straight and rest my brake hands.
Day 3: I did a face plant on the morning of the third day (over a curb at slow speed). Doug and I stayed in Pemberton and went to the clinic. 6 stitches in my chin. So we skipped the out and back in the valley and just rode home from Pemberton...taking our time.
Thanks to all the riders and volunteers. I had fun except for a few hours Monday morning.
---
Go to: Results
Go to: Photos
Go to: Routes
July 2, 2014