Starting in the Middle & Reverse Direction Permanents
New Options for Riding Existing Permanent Routes
by Eric Fergusson
"So...a member can now ride the route as is, in reverse or jump on at any point."
Tracy Barill, October 2010
Adding some flexibility to riding existing permanent routes is something that Tracy has been talking about for a while. Now your permanent co-directors Tracy and Bob Koen have officially made the options of starting in the middle and riding a route in reverse a part of the program.
Tracy gave me the go ahead to test the new system. I modified the existing control card for Route # 56 "North Shore to River Flats" and then did the test ride. This route and card (below) is the example you'll find on the "how to" page which is now a part of the permanents rules. On the new page you'll also find the step by step procedure you will need to follow. The process is pretty common sense. The procedure focuses on the alternate start location option, but the principles are the same for a reverse direction route. Here's the direct link to the new page, and the sample control card:
Starting in the Middle & Reverse Direction Permanents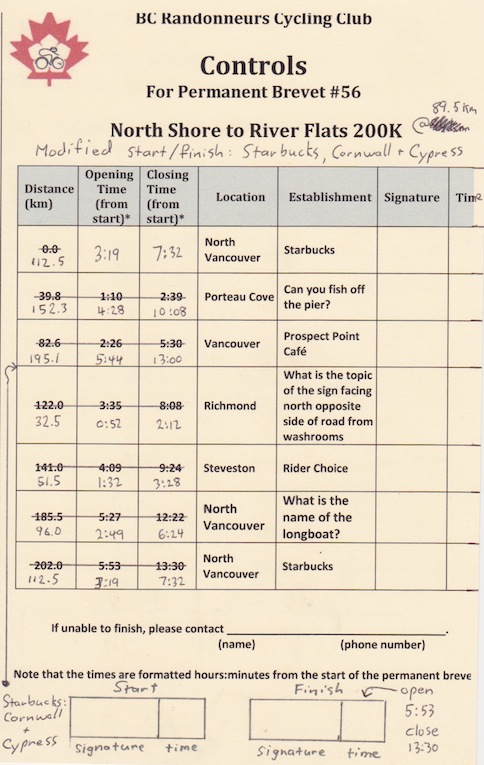 ---
Go to: Permanents Home
October 21, 2010