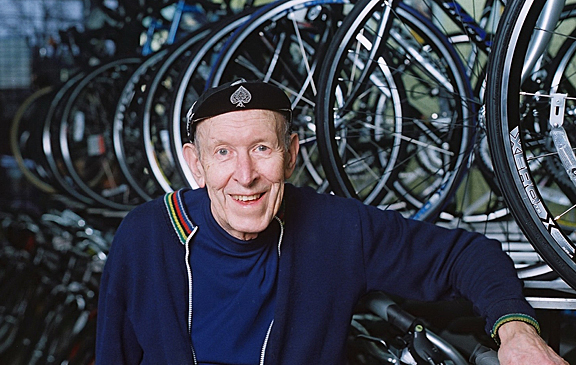 BC Cycling Legend Lorne "Ace" Atkinson Dies at 88
by Eric Fergusson (info from Alex Pope, photos below from Harold)
Alex has just passed along some sad new. Cycling racer, coach, race organizer and long-time fixture in the Vancouver cycling circles died on April 23, at the age of 88. On a personal note, he cheerfully helped me with a number of tricky bike problems at his shop Ace Cycle, 3155 West Broadway. Happy trails Ace.
Link to bio on Ace Cycle site: Lorne "Ace" Atkinson
Link to BC Sports Hall of Fame page: Lorne "Ace" Atkinson
Link to Vancouver Sun Obituary: Lorne Ace Atkinson
Link to Globe & Mail Obituary: Lorne Atkinson kept cycling alive in postwar Vancouver (more detailed)
---
Harold Bridge has dug up a few photos of Ace from his own photo collection. Click to enlarge: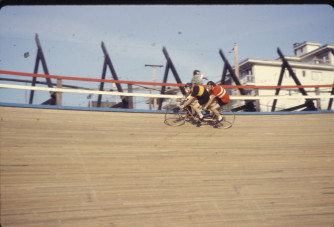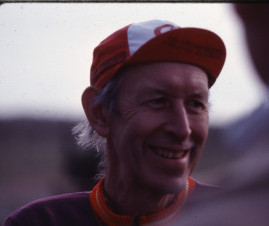 Photo 1: "The 1954 Empire Games Velodrome at China Creek was re-built and re-opened in June 1973. A ceremonial ride to open the velodrome had Tony Hoar stoking the late Lorne Atkinson's Claud Butler short wheel base tandem round the track. That was followed by several European pros putting on a show, the likes of which we don't see too often round here."
Photo 2: "1983"
A Celebration of Life will be held in the Stanley Park Pavilion, May 16th at 1:00pm. Bicycle parking will be provided. In lieu of flowers please donate to the B.C. Sports Hall of Fame.
April 28, 2010