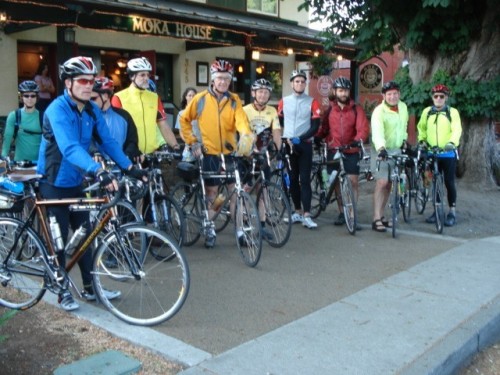 Tour of Greater Victoria 200 Report
by Brynne & Mike Croy
The brevet went very successfully and all the riders enjoyed themselves. It was good see some new faces and even one gentleman from Pennsylvania, a couple of riders commented on the vertical incline being a touch on the difficult side for the first 50km's.
Many people said though that this was a beautiful route that had lots to offer and appreciated being routed off the main roads. Graham Fishlock also said this was his favourite 200km brevet he has done yet.
---
Ride date: June 14, 2009
Go to: Event Results
Go to: Event Photos
June 15, 2009