Official Canada Jersey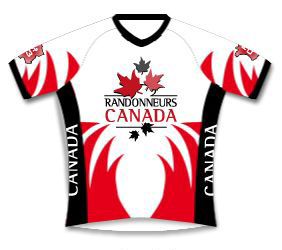 Above is the design selected to be the official Canada Jersey for PBP 03. There were 15 designs offered for consideration in the process, and many of these had multiple variations. These are still posted:
Proposed Canada Jerseys page
- ~~-~~ -
BC Randonneur's Canada Jersey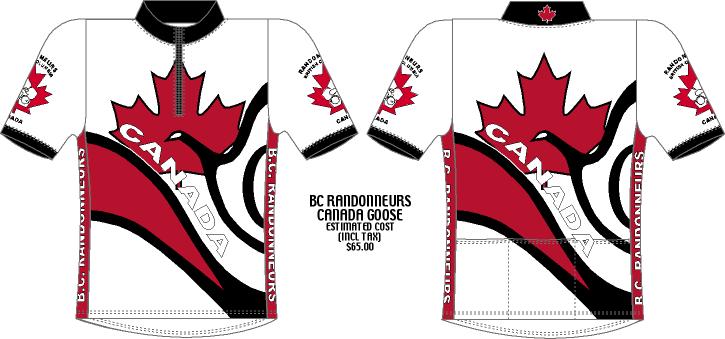 Design by Ali Holt
(based on design by O'Hagan's Peninsula Cycles)
There was a local groundswell of support for Ali Holt's revisioned goose jersey design - one of the options considered in the Canada jersey process. Pre-orders for both this jersey and the official Canada jersey are now closed. Extra goose jerseys have been ordered however, though not all sizes can be guaranteed.
The design has been made non PBP '03 specific so that all club members, whether going to PBP or not, can get in on the action if they wish. This jersey will now take the place of the 'Petro Can' jersey in the club's clothing offerings.
-