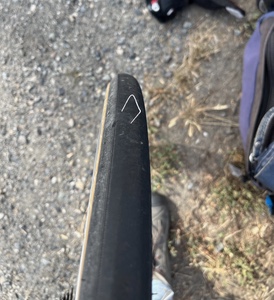 July Flood Route
Permanent Brevet #216, 200km
Ride Date: July 12, 2023
by Karen Smith
DONE!
Permanent #216
Wed, July 12, 2023
12 hrs 25 mins
Solo

There was A LOT of glass on the roads today! Even though I was trying to avoid all of it, I kept thinking that I was going to get a flat. I did get a flat, but not from glass. I ran over a big construction staple on Annis Rd, at 52 km into my ride. I put in a new tube but as soon as I took my pump off, my valve stem blew off. I tried multiple times, over 10, and it kept blowing off.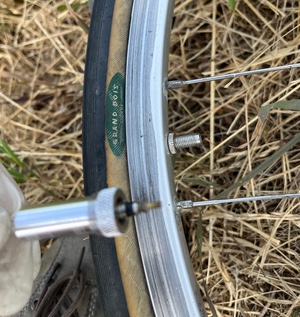 I was about to give up when another cyclist came upon me and offered to help. He said, oh those valve stems on new tubes often blow off when you use a pump that you have to screw on. He pulled out his multi-tool and crimped my valve stem. That worked, my valve stem stayed in after the pump was removed. Turns out, he is a professional cyclist. He rode over the Agassiz Bridge and was heading up Mount Cheam to do a 10 km run at the top and then ride back. That's hard core!! He pointed to his bike bag and said he brought along his running shoes. : )
He asked me what kind of cyclist I was. An ex-racer he said? Oh, no, I laughed, I'm a Randonneur. He didn't know what that was and I told him we do long distances. He asked: What's your longest one day ride? I said a 400. He seemed impresssed, and said he did 300 and something in one day. But he did his 300 in 10 hrs! I said, oh, we have 27 hrs to do our 400. : ) : )
It was a fun interaction and I was grateful that he saved my ride!!! THANK YOU Mitchell!!
The only other interesting thing that happened today, was that the main road through Yarrow was being repaved. Traffic was down to one lane and barely moving. I went up on the south sidewalk, and slowly made my way through. I had the same issue on my way back.
It was a long day on the bike, but I felt pretty good at the finish. I had 38% "ending potential" on my Garmin at the end. I still have to look up how they arrive at that, and what it means...
: )
K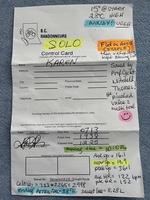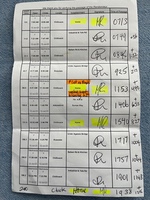 ---
Go to: P#216 Route Page (Database)
Go to: Permanent Results (Database - under construction, incomplete results)
Go to: Temporary Permanent Results

July 17, 2023