Four Jerseys and a Bib Short
New Clothing Offerings for 2023
Organized by Étienne Hossack
In 2023, we have new wool jerseys you can order!
===> Store Link: https://cimacoppi.cc/en/content/23-bc-randonneurs <===
Connecting with our usual supplier Cima Coppi, there's a new lightweight wool jersey design we've created based on past prototypes, as well as a heavyweight wool design that Cima Coppi kindly designed (using wool that's easier to source for them). In addition, they're making it possible to order their Brevet Bibs, and past Randonneurs Canada designs.
To make it easier for them, this order is going to happen in Phases: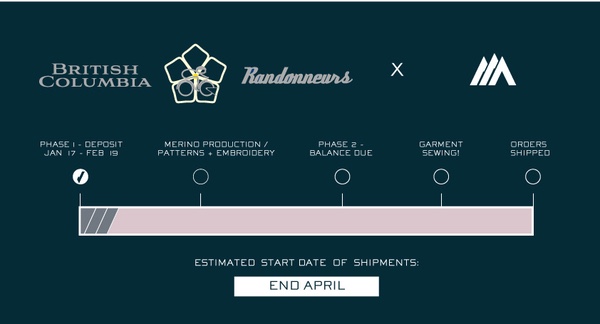 Firstly, they'll take deposits to secure quantities.
Then they'll determine minimums and remaining balances.
Finally they'll manufacture then ship!
Custom sizing and addons are totally possible once minumums are determined.
The current timeline is Deadline Feb 19th for orders, Shipping End of April.
Yes that's an off-season shipment for the heavy wool, but such is the way of sourcing sustainable garments :).
===> ORDER NOW ! <===
Cheers all!
Étienne
---
Go to: BC Randonneurs Clothing Page
Go to: Jersey Archive
January 25, 2023