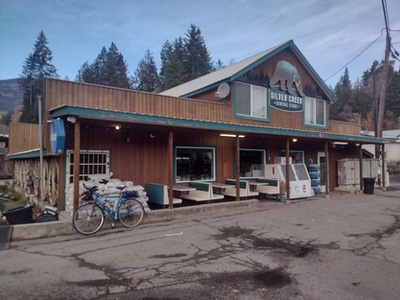 Cooling Down in the Southern Interior
Permanent Brevet #51: "Sorrento Falkland Kamloops"
Ride Date: November 2, 2022
by Bob Goodison
Windy! Forecast was for north and west winds, 20 to 40 kmh and it did not disappoint. That made the middle third a painfully slow slog, but the first and last thirds were, well, a breeze. +1C when I started, but it dropped to -5.2C on the Garmin, and I saw a high of +4C. Dry, with a mix of sun and cloud- I'll take it!
A few minor delays to answer phone calls from the people trying to start up the boiler where I used to work. Finished in 8: 32.
Thanks, Bob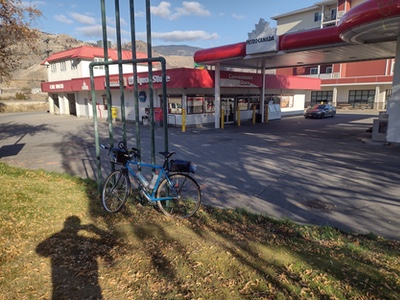 ---
Go to: Event Page (Database)
Go to: Temporary Permanent Results


November 4, 2022