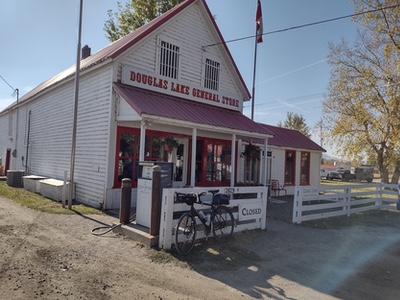 Douglas Lake Loop Reimagined
Permanent Brevet #46, 206 km
Ride Date: October 5, 2022
by Bob Goodison
I finished the Douglas Lake Loop Permanent # 46 in 9:01. I'm really happy with the changes to the route, and intend to use it as the summer 200 next year. It is a great ride for someone who wants to try a mixed terrain brevet without going extreme. There are some services available, the route is only 28% gravel, which is close to what RWGPS says (although it's not all where they say it is) and the climbing is not extreme at just under 2000m. There is one tough climb about 70 km in. Very quiet roads.
Highlight of the ride was seeing a huge flock of sandhill cranes (maybe 100?) between Salmon Lake and Douglas Lake. They were scared off by a truck before I was able to get my camera out.
Thanks, Bob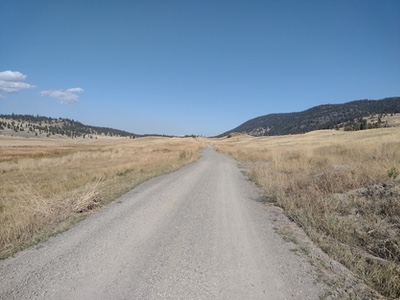 ---
Go to: Permanent Results (Database under construction - results incomplete)
Go to: Temporary Permanent Results


October 6, 2022