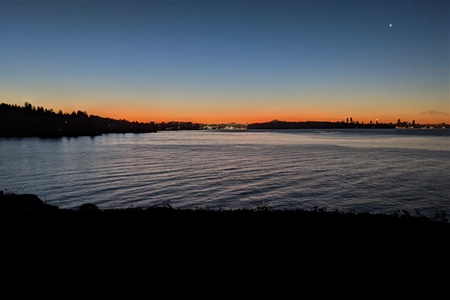 Hazy February Permanent
Permanent Brevet #205, "A Hazy Shade of Winter", 200km
Ride Date: February 12, 2022
by Gary Sparks
I don't really like getting up early, but it's very quiet, and I can ride the best parts of this route at the right time (Howe Sound, Marine Drive, Lions Gate Bridge, Stanley Park, West Side beaches, Dyke Road and the Fraser River.) Even most of Richmond is still asleep when I get there. This time, Venus seemed incredibly bright in the predawn sky and was followed by a beautiful sunrise. There were thick patches of fog, especially in south Vancouver and Richmond.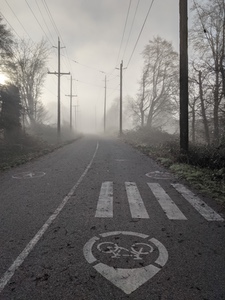 ---
Go to: P#205 Route Page (Database))
Go to: Permanent Results (Database - under construction, incomplete results)
Go to: Temporary Permanent Results


February 16, 2022