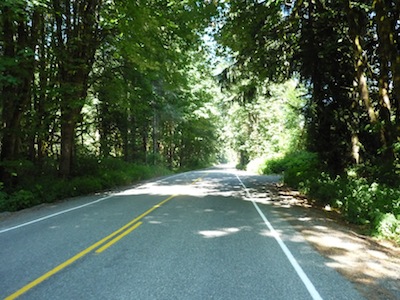 Concrete Seahorse 400
Organizer's report
(Ride date: August 10, 2013)
by Will Danicek

The summer 400 was well attended this year. 11 riders started and finished the somewhat windy route from Coquitlam to Concrete and back. The first finishers, Cheryl, Nigel, & Chris, were in before midnite. What was impressive about their time, they enjoyed a libation at the Big Rock Cafe. The balance of the field made the organizers job really easy, finishing within a 2 hr window.
Feedback from the riders was mostly positive and will be used to tweak the route for next year. I see no reason to go through Burlington again.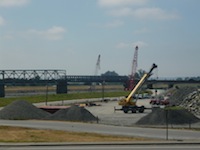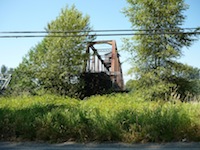 Bonus Photos
I saw the temp bridge on the pre ride.
---
August 20, 2013