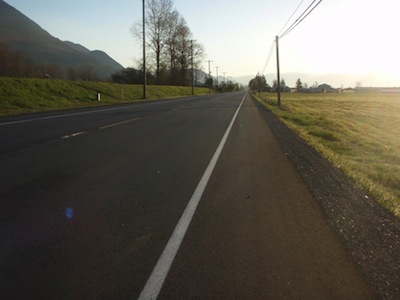 Nicomen Island Road Repaving
Content from Alex Pope
Alex went on a little training ride on Monday (332 km, details on Strava.) He hadn't been east for a while and had the pleasant surprise of finding the horrible Nicomen Island road repaved, complete with smooth, generous shoulder.
All cyclists who have had to endure the narrow and beat up shoulder on this road can celebrate. Now proof that the world is really getting better!
Link to photo source: Alex's flickr
April 2, 2013