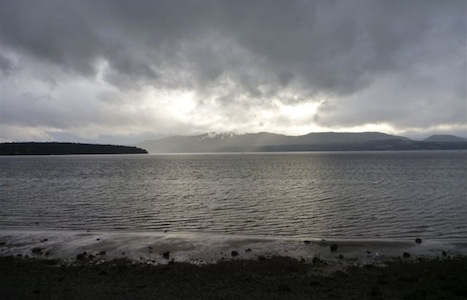 Chili 200 Report
Chili 200 - Victoria - March 4, 2012
by Jim Runkel
It was one of the best ends to a 200 ever! But more on that later
It was nice to get out on the "good" bike again after riding the "winter" bike to work and back...The Rod was smooth as silk. I was also breaking in a new Brooks "Select" B17 saddle. Came out of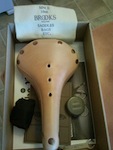 the box and onto the bike for this ride. After an initial seat height and angle adjustment, I can say that reports from "down under" are very favourable. I can only think if its this good already it can only get better.
Mike, Brynne and Steve welcomed us to their home at the start and sent the gathered group into the cool cloudy morning. Based on the Peninsula 200, it was a very familiar route with a few subtle changes. I had to really pay attention to the route sheet to avoid doing the old route on auto pilot! The weather went from cloudy and cool to warm with brilliant sunshine and strong winds, ending with heavy at times rain and cooler temps. So for a ride on March 4th in Canada....the weather was PERFECT!
We arrived back at the Croys house with Steve greeting us with happy smiles and the new 200 finishers pin (nice design!). But what made this so nice was to have time to relax and enjoy the company of the volunteers and other riders over a steaming bowl of chili with homemade corn bread and some barley recovery drinks, then top it off with some pie and ice-cream...WOW. You arrived cold and wet and left refreshed and happy...Thanks to all who made that happen (food etc) and the Croys for the great idea of having this ride start and finish at their home.
---
March 5, 2012