Ron checked in with a few photos following the SIR 600, June 5-6.
SIR (Seattle) 600 - 2 Photos
by Ron Himschoot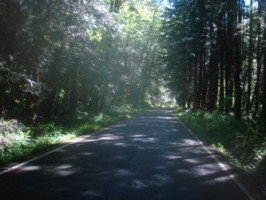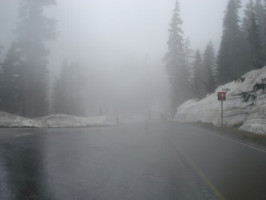 I was all ready to ride the Merritt Loop, but opted for the SIR 600 instead as a cost cutting and time cutting measure. Also, I started reading the email postings about the scarcity of rooms at the sleep control. It sounds like you ran into the same weather conditions that we did: nice on Saturday; not so nice on Sunday. After 3 hours of sleep, I rode out solo into a cold, rainy climb and descent of White Pass followed by a cold rainy climb and descent of Cayuse Pass. I'm attaching a pair of photos I took to give you an idea of the conditions: one on the climb of Stevens Pass and one at the summit of Cayuse Pass. See if you can guess which one was taken on Saturday and which one was taken on Sunday.
June 10, 2010