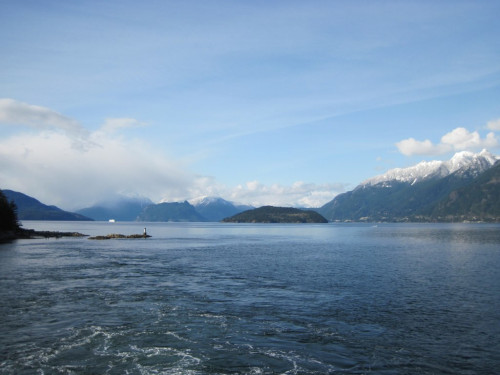 Eau de Hell 200km Brevet
by Keith Nichol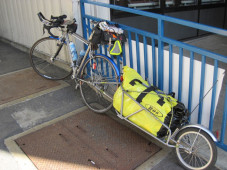 The ride over on Friday was fun as I wasn't in a hurry so the rollers out to Horseshoe Bay hauling 60 pounds of gear in the Bob trailer was fun. I bumped into Cheryl, Nigel and Torro waiting for the ferry and they invited me to share their supper as I had forgotten mine in the basement in the last minute rush. I phoned Howard my room mate to find it before our itinerant rat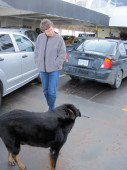 did! Getting off the ferry in Nanaimo was a pleasure as I got to the light before having to fight with the Parksville traffic at the bottom of the hill. Then I had a van ride cover through the narrow bit through town, I must have got something right. The ride to Chemainus is actually fun once you've got over the death race 2010 section on the highway after Cedar Rd. This was my first serious ride with my new Schmidt generator and Lumatec IQ Cyo. It was in senso mode and it was interesting to watch it's dilemma as to when was it dark enough to start working. A few false starts and then it was on solid and what a pleasure. I've been running a B&M Ixon IQ battery light and they share a similar lens, but the steady input from the generator makes a huge difference. Into Chemanius a little before nine and just enough time to get some Dead Frog Pale Ale for a night cap.
Up bright and early to get ready and have breakfast before heading down to the Dancing Bean for the start. A pretty good turn out, clear skies but chilly. It wasn't much above zero and didn't warm up till pretty late in the morning. I'd dressed a little on the minimalist side so I was in one of the front groups and worked hard to the first control at 50kms to keep warm. On the way to the next control at Glenora I was dozing and missed a turn which cost me 3.5kms and a few unnecessary meters of climbing. Luckily I realized as I started down the one 15% degree climb on the ride. The wind was all over the map and we knew we'd have a bit of head wind after the turn around at Gordon Bay Park. The light relief at the Gordon Bay Park control was a large bumble bee impersonating a Smartie on one of the cookies while it gorged itself on the chocolate chips. It really didn't want to stop. As usual the last 7kms after turning off the highway took forever. A fun ride, no rain and sun, lets hold thumbs for the rest of the week.
The Island bird life was dominated by an invasion of robins from south and the squawk of Stellar Jays. There were Llamas, lots of lambs and even an Emu. Riding through the fields and not too much traffic was a treat. Now to getting things together for the 300km roller coaster tomorrow.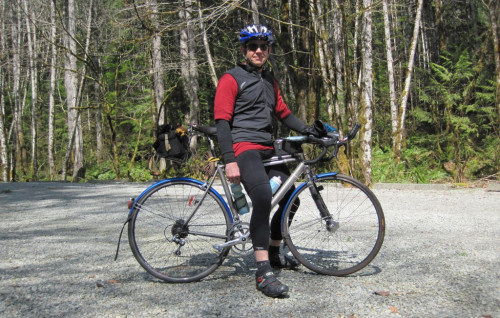 Keith at the Gordon Bay control.
---
Go To: Keith's 200 km Flickr Photos
Go To: Keith's Garmin Connect Activity
Go To: Eau de Hell week home
April 11, 2010