Ken's down in California racking up distance. He often sends messages from the road. I thought you might be interestesd in this one. [Eric F]
Davis Bike Club 300
Ken reports in from California
by Ken Bonner
Hi, Cheryl & Eric!
Fyi .... I finished the Davis 300k March 20th in 11h 00m. If I checked the list correctly, I was the 10th finisher. Pleasantly warm (actually just about died in the heat on the 10k climb to the turnaround ... the climb started with a gentle 2-3% incline, but quickly became 10-12% to the top. I caught up to one fast 'fixie' who was walking, but even then it took me a long time to catch him! Perspiration was dripping off my face like rain!
Had a 1st time, young female road racer from Nevada drafting me for quite a bit .... I thought she would bonk towards the end, but she didn't. She and another rider rode ahead of me for about the last 100k, then needed a break at a convenience store just before the last 20k, which is when I pased them. Lots of head and X-wind, but thankfully a wonderful tail-wind (I rode at about 32kph for this last bit, almost as fast as we rode as a group with a fast tandem on the way out!
I was very impressed by the tandem, I did not catch up to them after the 50k point until after about 3 summits of climbing!
Hoping that the head cold I have caught will go away before the SF 400 (and that the weather does not deteriorate). Currently relaxing in Carmel.
Cheers ... Ken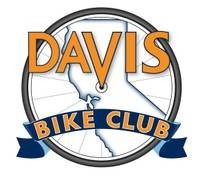 ---
Go to: Davis 300 results (PDF - on Davis Bike Club web site.)
Go to: 2010 out of provence brevets page.
March 24, 2010