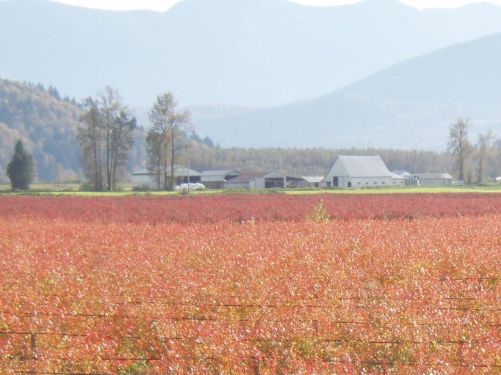 click to enlarge
(photos: Eric)
Sasquatch Again (Permanent 19)
by Eric Fergusson
This time ten riders showed up at the start - 8 for the 8 a.m start, and 2 for 9:00. It was generally a sunny day, but much cooler in the morning than it had been last Wednesday, and there was intermittent fog until Mission. Michel and I peeled off at Maple Ridge/Albion to say hi to Alex Pope who was a marshal at a cycle-cross race. Son Casey dressed as "Super Mario" was entered in the kids' race [photo]. When we got back to the Lougheed we met up with Susan Barr and Cheryl who were the 9:00 starters, and also Ian Attewell who had been having flat problems. We picked up Ali, Roger, and Jacques near Deroche and as we approached Harrison Mills we crossed paths with Barry and Tracy on their return. No sit-down lunch at the Sasquatch Inn for these speedsters. The rest of us were in no hurry. Cheryl spent most of meal time wrestling with a tire problem while the rest us enjoyed a satisfying leisurely lunch.
On the way out we had battled a mild head wind, and fortunately the wind hadn't changed - we sailed all the way home. By the time we hit the bike route just past Rupert Street it was dark enough for Roger and Michel to show off their new Edelux generator lights.
Seven us finished together at about 6:40 p.m.. Barry and Tracy were way ahead and I'm guessing they had pretty quick times. Poor Cheryl had continuing tire problems after the turn around, and after six flats she called it a day.
I had suggested a few minor alterations to the route. Tracy said that these should all be made officially part of the route. (These changes are not yet on the route sheet that is in the permanents section of this site.)
Considering how tired we all are of riding the Lougheed, this route is sure getting a lot of use. Keith Nichol and I are planning on riding it tomorrow (Tues, Oct 27 - 08:00 start - all welcome - get approval from Tracy or Bob), and Bob Koen is looking at Saturday or Sunday.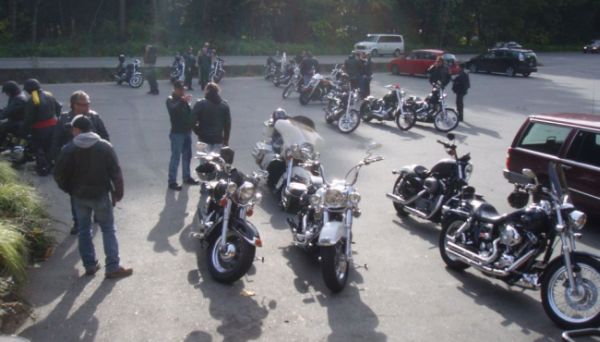 click to enlarge
We had company in the Sasquatch Inn Pub
---
Ride date: October 26, 2008
Go to: Route 19: Sasquatch 200 (202 km)
Go to: Permanents results
October 27, 2008
---