Vancouver
Spring Social & Fun Ride Photos
March 9, 2013
Photos: Eric Fergusson, Roger Holt, Michel Richard and Paul Whaley
Go to: Paul Whaley's Flickr
Go to: Deirdre's social ride report: Vancouver Bakeries & Cafés

---
Beautiful day for a ride!
A few riders showed up for an informal social ride Saturday morning.
Ride was organized by Chris Cullum and Deirdre Arscott.
(Ride photos: Paul & Michel)
---
Spring Social at Mooses Down Under:
(Photos: Roger)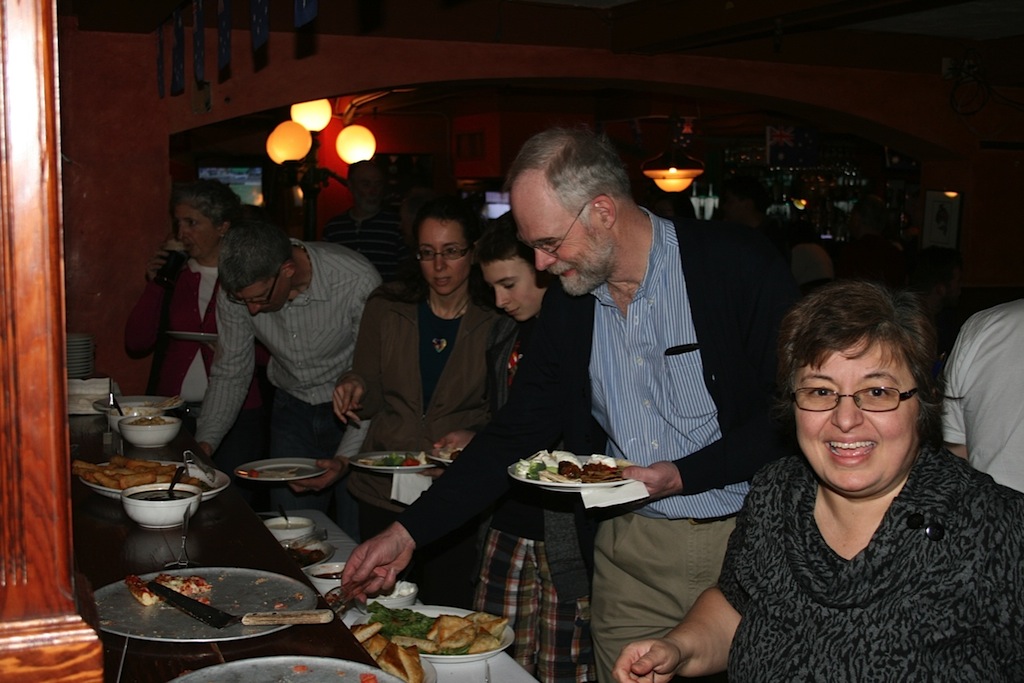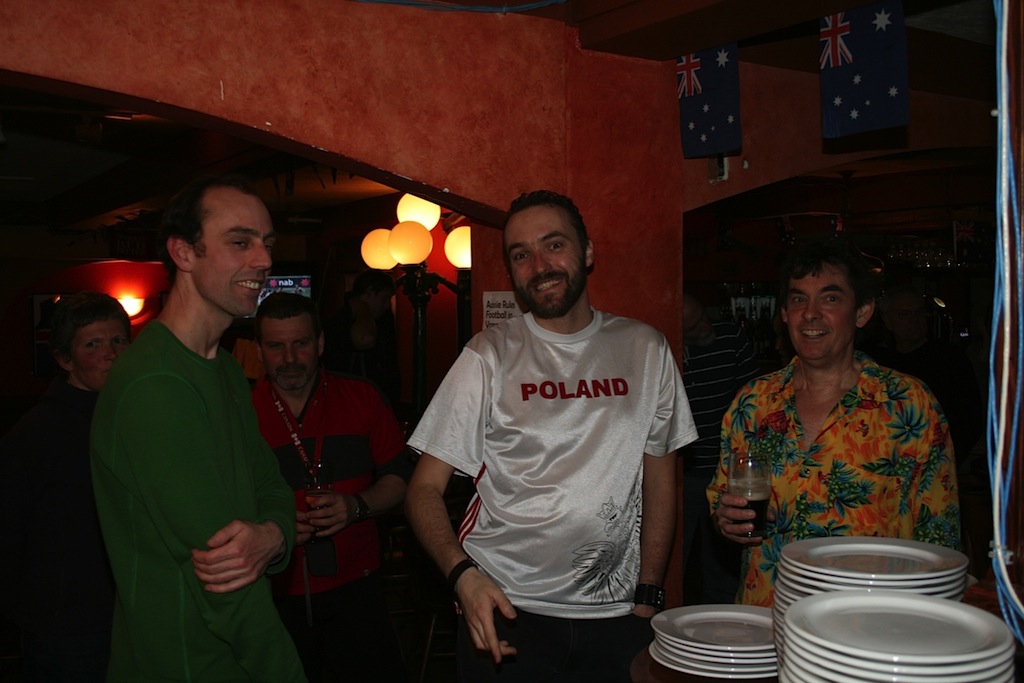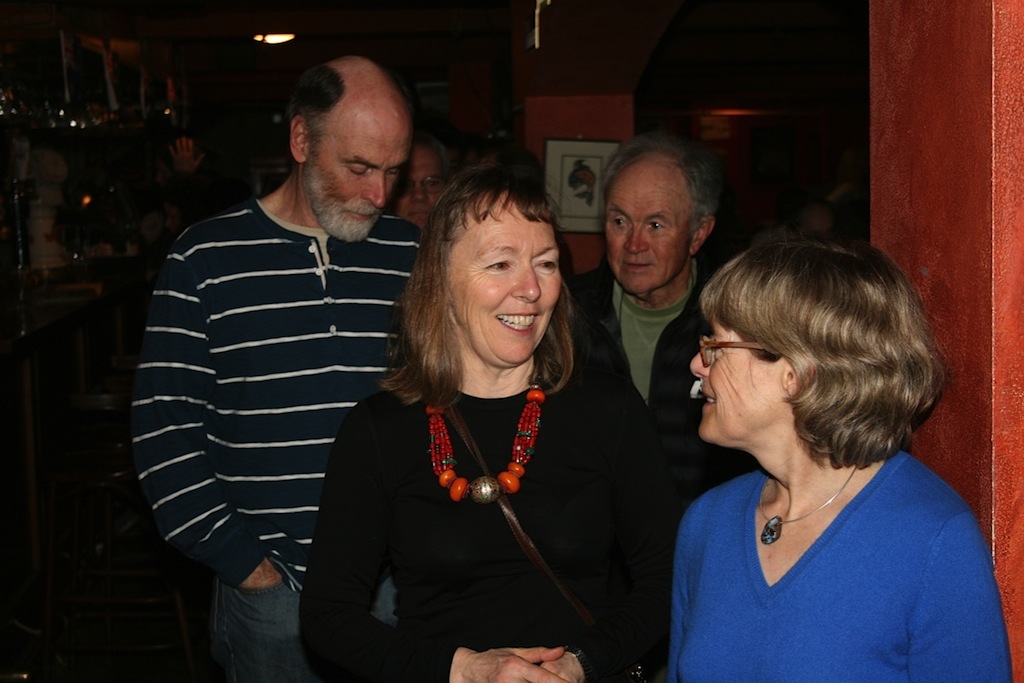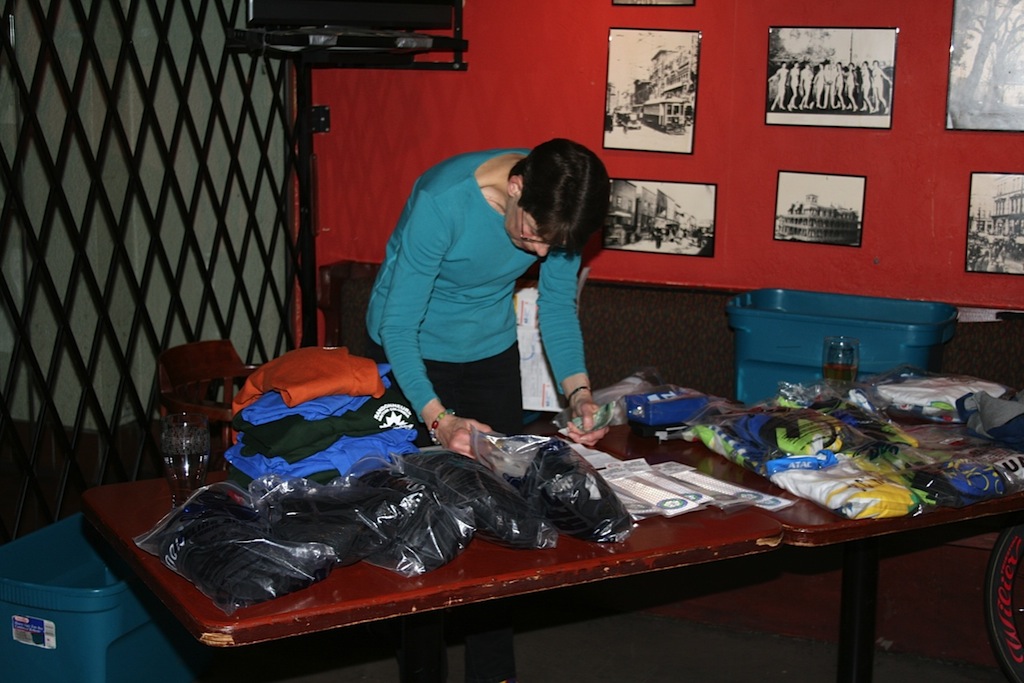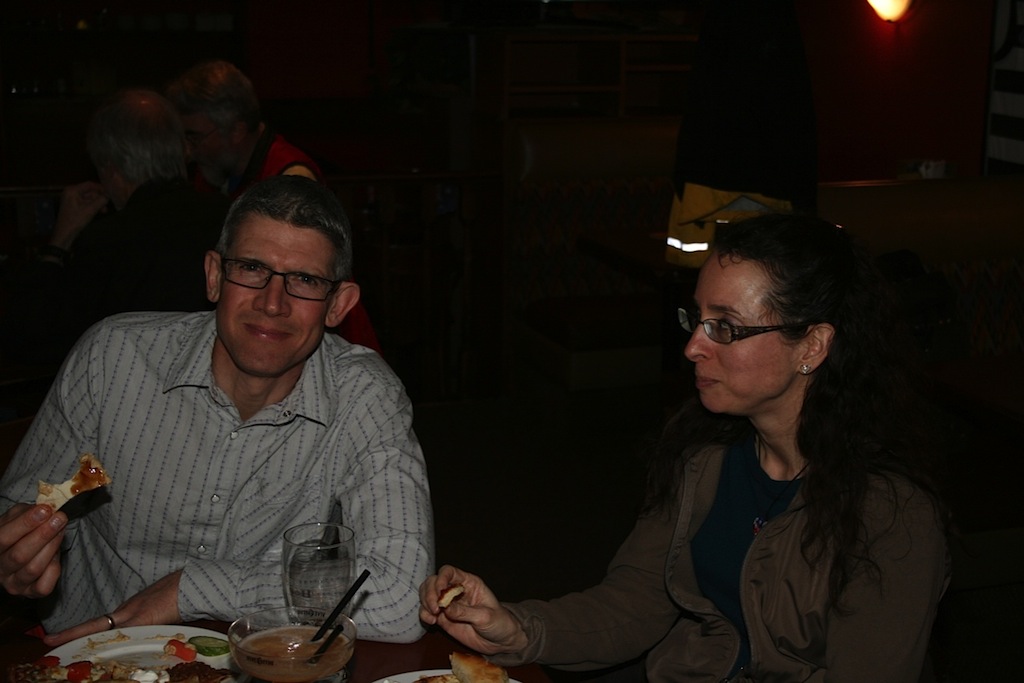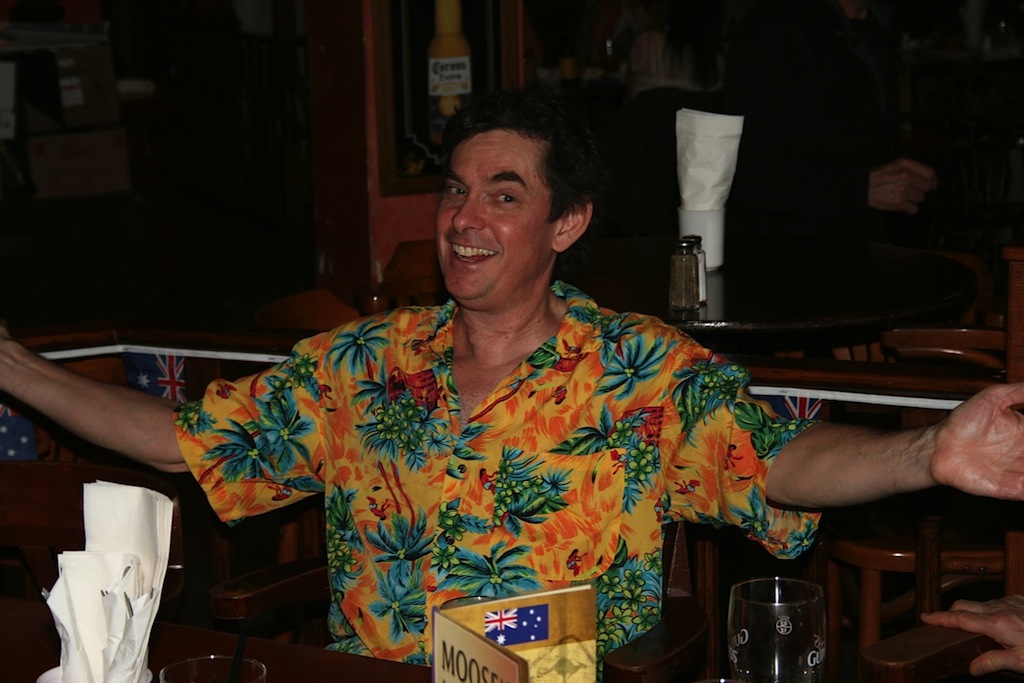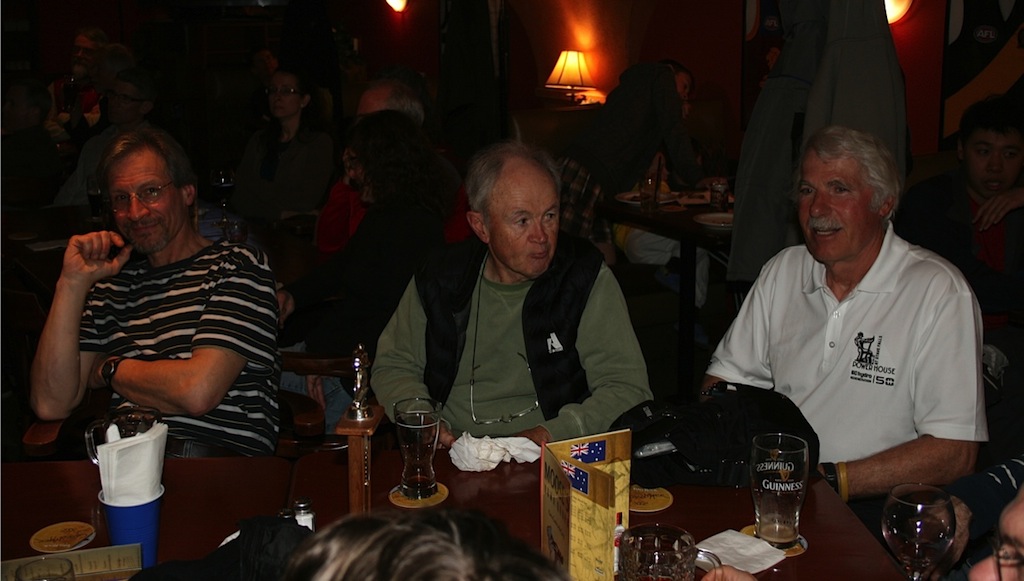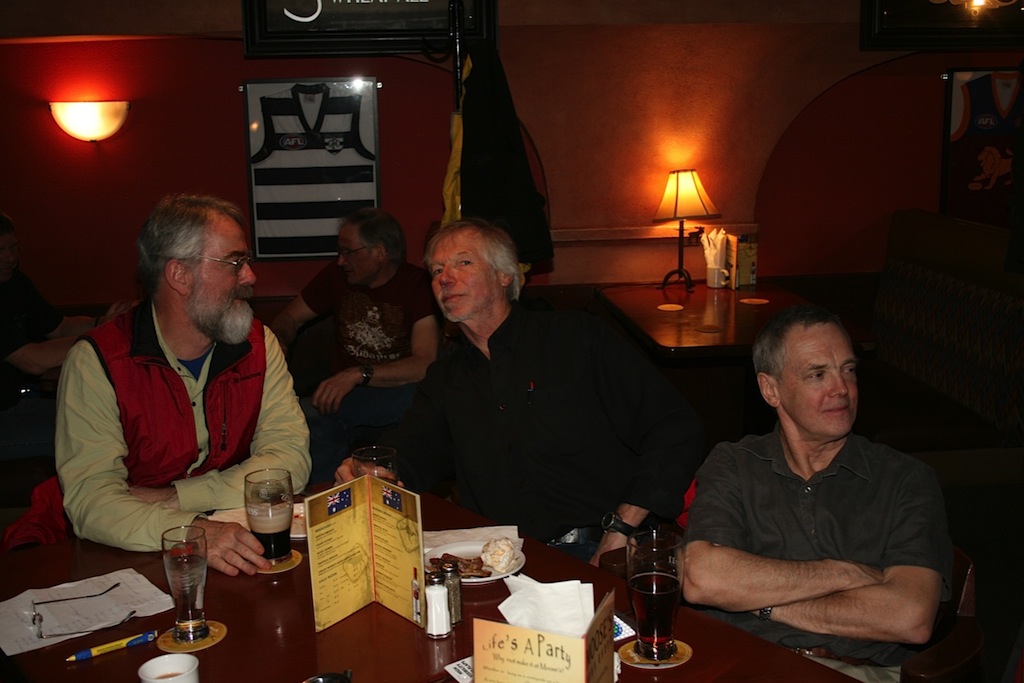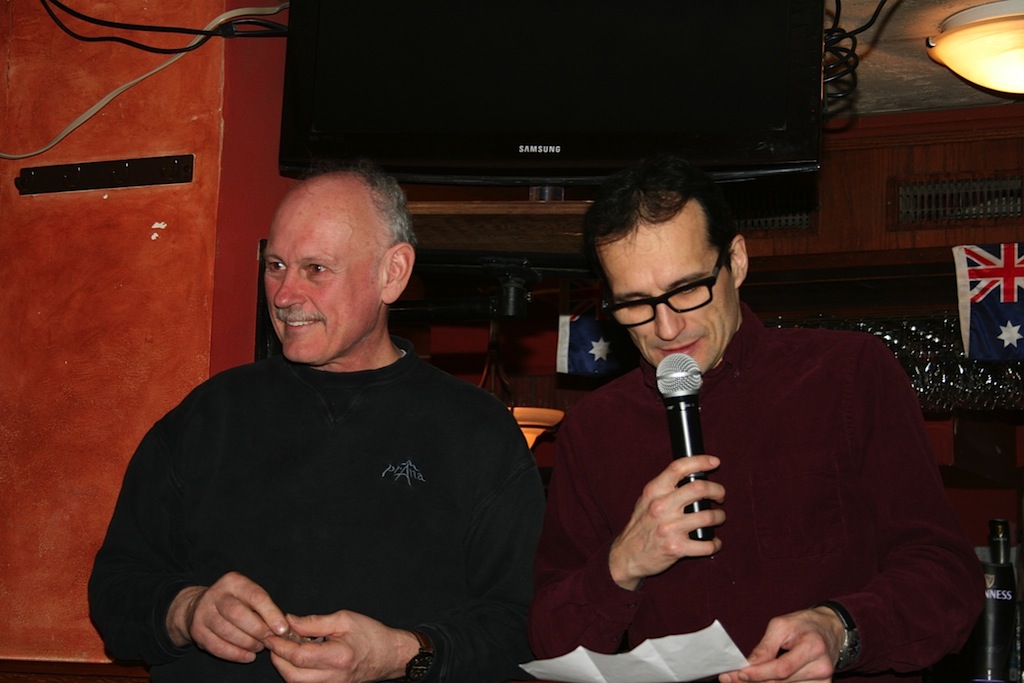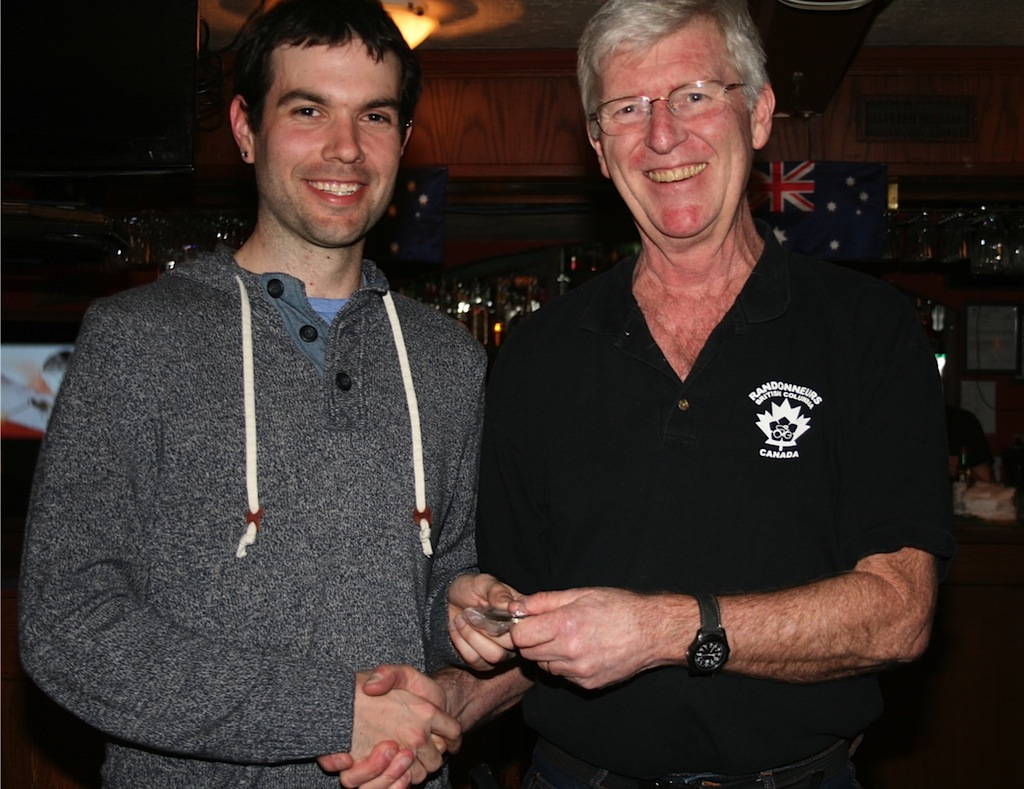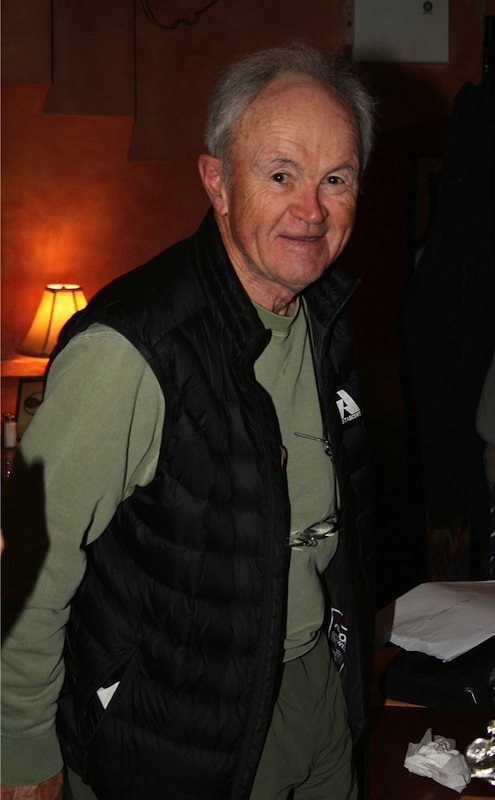 BC Randonneurs co-founder Dan McGuire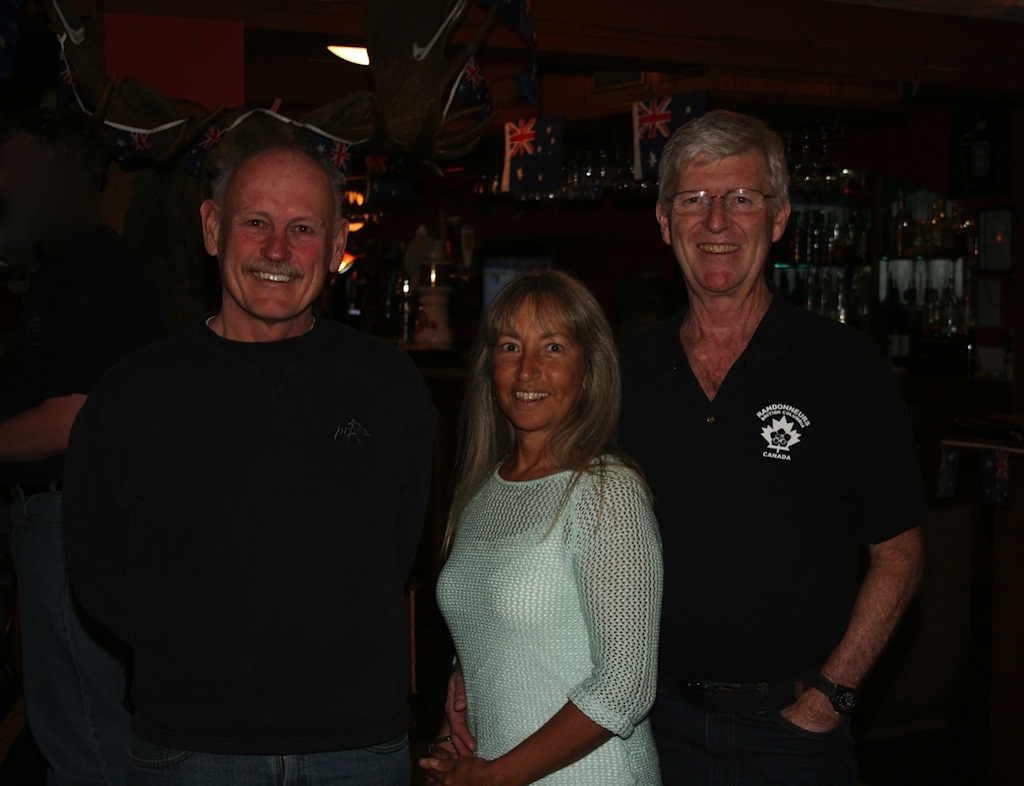 The Three recipients of the 40,000 km medal
Bob Koen - Ali Holt - Roger Holt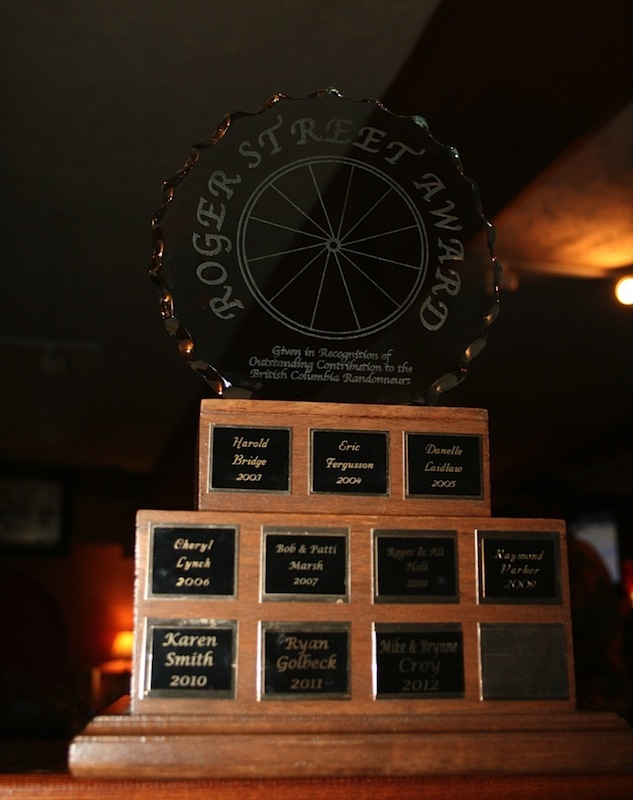 Roger Street Award for outstanding contribution to the club.
2012 award recipients are Brynne and Mike Croy.
---
Below is the historical pins and medals board that pins coordinator Karen Smith brings to the spring social each year.
The company that has produced the pins for most of the history of the club is Flagg and Co.
This year Karen brought the board by the Flagg and Co. office in Vancouver on West 12th.
In the photo Bob Flagg is on the right, Wendy on left.
_