Go to: VanIsle 1200 Home
Updates for the 2014 VanIsle 1200
---
July 9 - Pre-ride report

We were lucky to have three PBP veterans as pre-riders for the VanIsle 1200. They suffered serious rain storms, yet few flats, to verify the route sheet was clear and the roads were passable. The route sheet has been corrected where necessary, still it is always better to watch your distances from control to control (provided). The roads are passable, in spite of hazardous railway crossings, rough patches of pavement, and lack of shoulders in places. Noteworthy North of Campbell River due to the drop at the edge of the pavement that continues for kilometers. There is roadwork in places.

After driving support for these three gentlemen, I highly recommend:

Use bright tail lights all day - they were visible at great distances, even when they rode in and out of the shade. Remember large trucks need ample warning as they approach you.
Use mirrors and keep your wits about you - many areas have no shoulder to go to. Get sufficient rest that you can deal with traffic and road conditions.
Ride with someone - especially North of Campbell River. SMALL groups are easier to spot when driving. Good company will help when the going gets tough, might save your life in the event of an accident.
Use really good tires - only one bicycle store North of Campbell River (286 to 941 - 655 km of the route). Experience Cycling in Duncan is the first control (58 km) and will be open at 5 AM for you. They are also within 3 km of the last control should you be having mechanical problems you need to deal with before attempting the Malahat on the way back.
Ensure your bicycle is in top mechanical conditio

n - check your brakes for wear, it is a tad hilly.



Be prepared for everything from cold rain to extreme heat.

You are all experienced Randonneurs. Using the skills that qualified you for this ride will ensure you have a safe and enjoyable VanIsle 1200 randonnee. Embrace the locals, they are looking forward to your arrival.
There will be four controls with questions. Put your answer on the control card. If you have difficulty reading the question on the control card, they will also be on the last page of the official route sheet you will be given at the start.

Here is PBP veteran Jim Runkel's summary of his ride and PBP veteran Philip Lennox's comments:

PBP veteran Jim Runkel's summary:

When people ask what we are doing and we tell them that we are riding a 1200 km ride in less than 90 hours...the usual response is that we are crazy...and although there is some truth to that I can tell you that no crazy person would have the mental fortitude to complete an event like this. When the rain poured down in the dark of night and Gold River seemed to far away...it was through sheer mental determination that I continued to endure....
Leaving Victoria at 3am the ride begins. In the dark you leave and make your way toward the Malahat. This climb is steady and certainly not the hardest you will face on this route. Look at the elevation profile to see what is in store. I recorded just over 35 000 ft of vertical climbing (6000 ft higher than Mnt Everest! @29 000ft).
Starting early has the benefit of avoiding too much traffic on this first climb.
Road conditions are good and services many on the first section up to Campbell River. Look forward to the first control and a great breakfast. Graham (pre rider) and his wife Edie are your hosts. On through Nanaimo the route continues. The busy highway riding gives way to seaside beauty once you exit into Parksville. In Qualicum is the next control. On the beach strip is a great eating place called the Beach Hut if you are looking for a more complete meal. Remember that with so many riders, the food at the Shell Gas station may run low. After a few rolling hills the road flattens out in Fanny Bay and the run up to Courtney is quite fast. Hope for a favourable wind. In Courtney fuel up again as the next control in Comox is an info control with no services. Once back on the 19, and past the turn to Miracle Beach, the road again flattens out and the cruise into Campbell River is fast and pleasant. Campbell River is an important junction. Make sure you are prepared for the run to Gold River as this ~ 100 km has no services, no cell phone coverage...nothing...The only sign of life is the Strathcona Lodge...We experienced miserable, heavy rain for this entire section. And leaving Campbell River, make sure you have you climbing legs ready...because there is lots of it.
Gold River and the Chalet is very inviting . Enjoy the awesome accommodations and food from the Deli. Leave early making sure to have enough time for the hilly ride back to Campbell River (although this direction some how seems a bit easier).
Campbell River to Port Hardy and back is your next major section. Sayward Junction provides a nice quick fuel spot followed by Woss (you are now half way done!) then Port Hardy. It seemed to take a long time to arrive but finally our second sleep stop came. If you arrive late there are no services so plan for food ahead. In the morning we headed to Port McNeil. Again this gas station does have coffee and other gas station food. Head back to Woss and go to the Woss Vegas Cafe for a nice breakfast. Sayward Junction is again an info control and then back to Campbell River.
This section is characterized by some serious climbing. In fact your highest point of the ride at approximately 440 m is reached (twice) on this section. The section between Sayward Junction and Campbell River also has some shoulder work being done. Be very careful and do not loose concentration this section.
Much has been said about wildlife. And on other rides in early June I have ridden by 7 plus bears eating on the side of the highway near Port Hardy...but on this ride, and at this time of the year...we saw only a handful of deer....nothing else.
Once back in Campbell River services are plenty on your ride back to Victoria.
The last few kms of the ride take you on one of Victoria's best bike paths...the Galloping Goose. Named after the old train that used to ride the rails, this path is a nice way to enter the city. Just pay attention to the cross streets and you will be fine. Also, you get back onto the same road you left on. You will see the familiar starting point (Tim Hortons) on your left as you head down to the finish.
-------------------
Three of us pre-road this event for you to ensure the route sheet was accurate and the roads safe. The best part of our pre ride was the pleasant company of my companion riders, Graham Fishlock and Philip Lennox as well as the always positive and smiling face of Steve Mahovlic....the organizer. Steve has taken his time to create an event which is fantastic. While supporting us as we rode, he was your ambassador to all the communities you will ride through, paving the way for positive receptions. He has assembled a great team of volunteers to help make this event a success. WE are a unique and tough bunch....Randonneurs...Bon Courage and Bon Route....
Jim

PBP veteran Philip Lennox's comments:

It was a great challenge and honour to pre-ride the upcoming Vanisle 1200 (1208 to be honest).

I would like to add that this is not an easy ride. But then if it was an easy ride it would not be worth doing. A challenge has it own rewards.

Comparing it to my romanticized memories of the Paris-Breast-Paris I found it tougher for several reasons.

1. More overall climbing and some really long climbs.
2. Beyond Campbell River, in both the direction of Gold River and Port Hardy, there is little available services for food/water/bike repair and safe roadside sleeping (large cats).
3. It is next to impossible to get a fresh pain au chocolate.
4. between Campbell River and Port Hardy it's hard to find an on route boulangarie that has a decent croissant aux amandes (almond croissant).

I've gone vegan anyhow.

Philip

Check out the BC Randonneurs Facebook page for more photos. Also Jim has photos on his Google page. Four days until registration, see you soon.

July 8

All riders will start at 3 AM.

Your Choice means it must be an establishment within 3 km of the control. All manned controls must have the correct stamp and date.

The pre-ride report is up on the website.

Official brevet cards and route sheets will be handed out at the start. The Official route sheet will be handed out at the start. It will also contain a page with the questions for the controls that have to be answered on the Control Card. Note the questions are on the control card as well, just in small print.
Registration and Bike Check Location:

(1-4 p.m., Sunday, July 13, 2014)


Topaz

Room, Comfort Hotel & Conference Centre - 3020 Blanshard Street, Victoria, B.C.

Pre-ride photos


July 4


Happy Independence day to all the US randonneurs gearing up for the VanIsle 1200. It is the spririt of indepenence that rules this ride, so please ensure you are prepared for the adventure.


The pre-riders are out checking the course this morning and I am out driving it in support. Looking forward to seeing you all on the 13th at the registration and bike check on Sunday July 13.


June 30
How does the drop bag system work?
We will transport a drop bag for each rider to the staffed Campbell River control, (accessible the three times each rider passes through this control), and a bag to the Gold River control. Bags will be returned to the finish in Victoria by 12:00 hours (noon) on Thursday 17-July.
Drop-bags are to be brought to the bike check-in on Sunday 13-July between 13:00 and 16:00. Drop bags must have a large travel tag with the rider's name and address attached to it. If sending a bag to Gold River, be sure to mark this clearly on the bag, otherwise it will go to Campbell River. Please restrict your drop bags to a reasonable size and weight as we have a limited cargo volume in the vans; and ordinary folks will be lifting the bags into and out of the van several times. Please use a soft covered sports bag if possible. Garbage bags and the like will not be transported.
Recommended maximum size and weight are 10" x 10" x 20" (250 mm x 250 mm x 500 mm) and 15lb (7 kg).


Remember Registration is Sunday afternoon, July 13. Be prepared to pay for lunches, T-shirts, and any outstanding entry fees.


June 26

52 confirmed riders, 51 qualified, 8 spaces open for last minute registrants.


Barring unforeseen circumstance the ride over the Malahat will be the highway both Northbound and Southbound. I just talked with the Project Supervisor for Dawson. He will give me a site tour on July 3rd, prior to the pre ride. We will keep in touch up to and during the event.

This will be the Official Route barring last minute changes due to accidents or unforeseen construction issue.

Control Cards and Route sheets have been produced and are being scrutinized.

Community support is being solicited. A news release will be sent out a week prior to the event.

Seventeen days and counting down.

June 13

52 confirmed riders, 51 qualified, 8 spaces open for last minute registrants.

The map has been updated. Please note:
At 10 km you will take the HWY 14 exit to Sooke initially then access the cycle path just after riding under the overpass.

At 92 km prepare to leave the main highway as you venture off to Cedar Road.

Entering (111 km) and navigating Nanaimo will require special attention.

Exit 46 to Parksville (149 km) will have you travelling the scenic highway 19A.

You will explore Comox at km 227.

Navigating Campbell river after km 285, 463 and 937

will require special attention.

From km 290 to 937 will require a great deal of self sufficiency and planning.

Don't miss the turn after km 1092 as you may need to access Nanaimos amenities.

After km 1164, take a break at the Tim Hortons, assess your ability to tackle the Malahat and rest accordingly.

From 1175 to 1190 km use extreme caution while descending the Malahat.

The finish is in at the Comfort Inn

You may use it to create GPS data, however the final map revision will take place the week prior to the ride. As always the route sheet you receive at the start of the ride is the official one.




June 2

Massage!! Weary after a long ride? $16 per 45 minute treatment.


The West Coast College of Massage Therapy students will be offering VanIsle 1200 riders massage treatments on Thursday, July 18, afternoon between 4:15 and 7:45 and on Friday, July 19, between 11 am and 7 pm.

The college is setting up a specific in-reach space for them so they will have exclusive bookings during those hours.

Saturday, while not an ideal option for the college, will potentially be available if there is demand.

The rate will be $16 per treatment. All transactions are to be between riders and the college. There is an intake and assessment time built into the appointment length so the bookings are for 70 minutes but the hands on time is about 45 minutes.

They are located at 637 Bay St. Close to the Comfort Hotel and Conference Centre. For more information and to reserve an appointment, please email Fran Blake.

Do not delay! There will be 50 + riders vying for these coveted appointments. Recommend you book by July 1. There is a possibilty that the date can be extended once they know how busy it is going to be.




May 30


53 confirmed riders, 50 qualified, 7 spaces open for last minute registrants.

Booking your accommodation? Want to share a room? Check out the accomodation thread at the the BCR forum.





Jersey


May 23

We tried out the Tee shirts. Tee shirt sizing is different than what we are used to. An XL is now an L. I will be applying that to what I have collected from volunteers. Riders who wish to order Tee shirts take note.

We are tweaking the VanIsle 1200 route. Minor adjustments so far. Watching the summer construction take shape and it looks like there will be very little real disruption.

Sugoi jersey order will be finalized on the 28th of May.


A reminder that riders registering after May 28th will receive quality Tee shirts similar to what the Volunteers will be wearing. If you know of anyone waiting until the last minute to ride the VanIsle 1200 let them know we have 5 spots left.

May 15

Bag drop reminder: Drop locations are Campbell River

(288/467/941 km controls)

and Gold River (

378 km)

.

An important reminder that you are required by BC Law to wear a helmet when operating a Bicycle.
Here is a good link to the BC Cycling Law under the motor vehicle act http://www.bclaws.ca/civix/document/id/complete/statreg/96318_05
Here is a good link to road conditions including work

http://www.drivebc.ca/

Here is more infomation from Dewain regarding the Town Center Inn - The main hub control for the event.

We will have two ground floor rooms together at the far end of the main building. Room 226 will be the Control room and Room 227 is a double room for

Control crew sleeping

. This location will give us a safe place to put bikes out of the weather and no one else from the hotel needs to go past that area.- They will open up a large grassy fenced in area behind the hotel so that

support crews can park

there as long as they need. The area will be accessed through a vehicle gate in the fence off 16th avenue just North of the hotel. The hotel will be accessible from the fenced in area through another gate in the fence between the two hotel buildings. The area will NOT have any power or sewage hookups.
They will keep the

laundry room open for us so riders can dry gear if required.

It uses loonies and quarters- They will have a supply of ice in the laundry room for our use
They will supply extra coffee pots for us
They have a kettle for our use
Each room has a microwave and fridge and our main control room has a stove
They have a picnic table and chairs that we can move as required depending on the weather
They have a

place in front of the control that is undercover so cyclists can leave the bikes leaning up against the wall while checking in

They will have a manager on duty full time and they have camera coverage of the entire area
They have wifi and access for Shaw customers
People that stay at the hotel will get breakfast vouchers that can be used at either Macdonalds (Egg McMuffin with Bacon, Sausage or Ham plus Hash Brown between 7am and 1030am) or Ricky's (similar to Macdonalds or breakfast special - 2 eggs any style with 2 pieces of bacon or 2 sausages, or 1 ham and toast or hash browns or 2 pancakes open from 6am to 8pm)
The hotel is in the process of changing their signs but if they have a sign that can be locally changed then they will put a Welcome Randonneurs message on the sign. I will also have a Randonneur sign at the entrance to the hotel and another one in front of the Control room with directions to get to the control room posted on the wall at the entrance.
Dewain met with the Margo, the owner of Spokes Bike shop which is near the control. She will be available 24hrs to open the shop for any of the riders that need help in Campbell River. I will have her home and cell phone number at the Control and I may be reached at the control in room 226 (1-250-287-8866)

Do we have your jersey size? Must be in by May 28 or you will be receiving a Tee shirt on a make up order!
Are you purchasing a souvenir Tee shirt? $25 per shirt to be paid at registration.
Have you let us know what meals you want at Gold River and Woss? The choices are vegetarian, beef or chicken. Vegetarian will be the default I I do not hear from you in time ;).



May 8 - Sugoi VanIsle 1200 Jerseys


Yes Sugoi jerseys! Instead of Tee shirts all VanIsle 1200 riders who are registered and confirmed (paid) by May 28th will be receiving a Sugoi VanIsle 1200 Cycling Jersey as part of their entry fee.

We are using the fit sizing you gave us for your Tee shirt. If you are concerned your Sugoi fit will be different than what you gave us you must let us know before May 28th.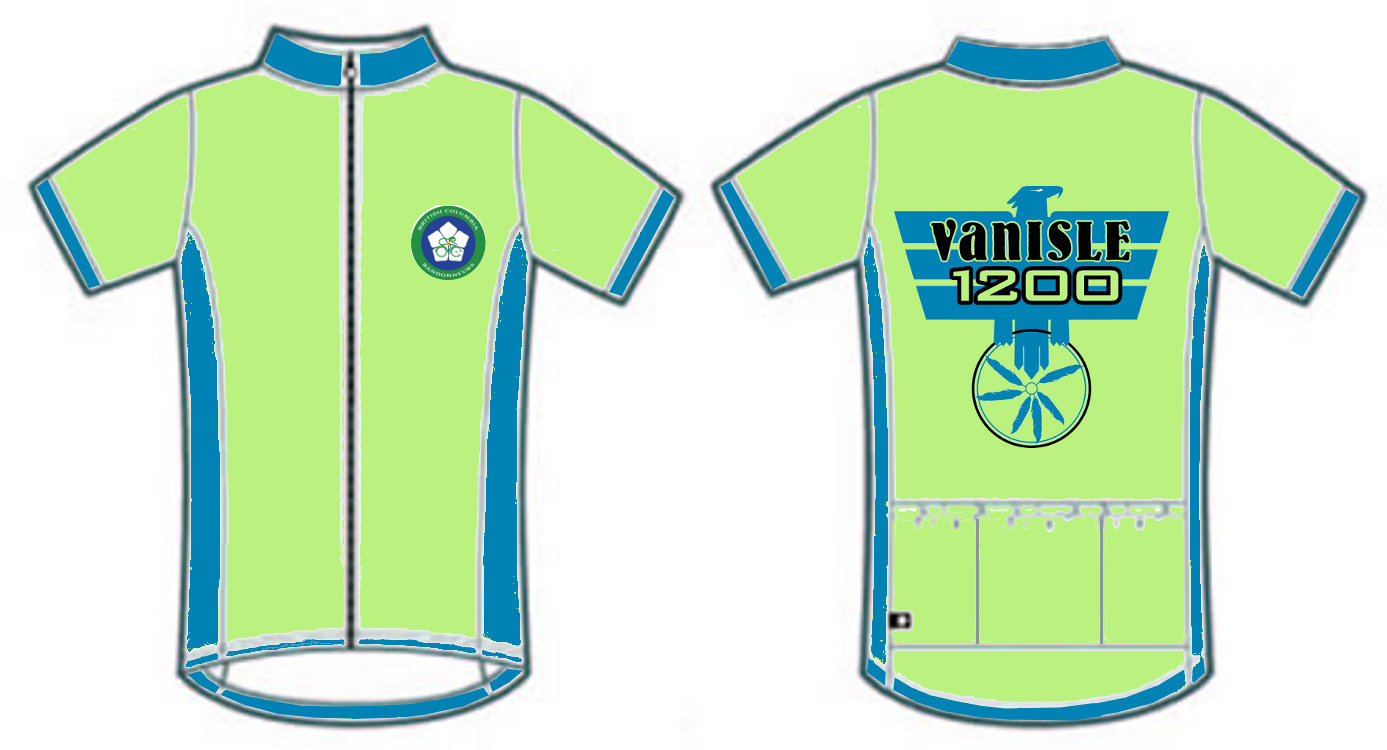 ​ Sugoi VanIsle 1200 Cycling Jersey Design

Riders registering after May 28th will receive quality Tee shirts similar to what the Volunteers will be wearing.

If you know of anyone waiting until the last minute to ride the VanIsle 1200 let them know we have 8 spots left.



The Tee shirts will be of solid color and have the BCR Logo on the front and VanIsle 1200 Logo on the back. Anyone wishing to purchase additional Tee shirts as souvenirs for the folks back home ($25 each), please let us know how many and what size as soon as possible.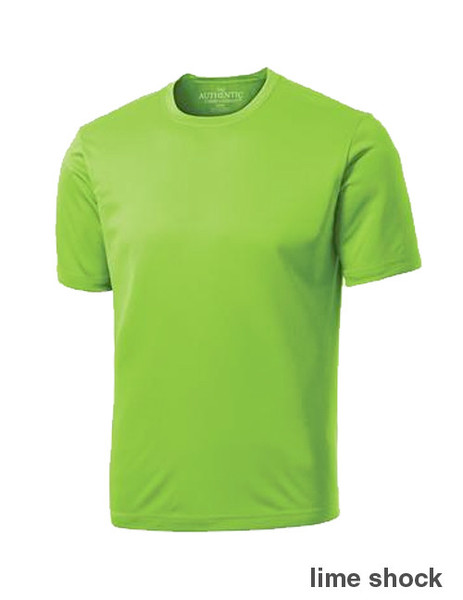 ​VanIsle 1200 ATC Pro Team Dry Fit Volunteer Tee shirt

To summarize your Rider package now includes:

A VanIsle 1200 Sugoi Jersey (must be registered and confirmed before May 28th)
A VanIsle 1200 Medal c/w lanyard
Your post ride brunch (Guests welcome at your expense)
Randonneurs Mondiaux medals (for those who complete the ride)
A great adventure riding end to end and side to side on Vancouver Island
An experienced team of volunteers along the way
We are looking forward to hosting you this summer.

May 2


The following email went out this morning:

It is May 2nd and the first refund deadline has passed. I would like to welcome you all to the VanIsle 1200. Preparations are well under way for your July adventure on an Island in Canada's South Pacific :).

As of today your experienced volunteer team consists of: Norm Bennet, Dave Campbell, Mike Croy, Brynne Croy, Steven Croy, Stephanie Denis, Dewain Emrich, Graham Fishlock (PBP, RM, GA, Cascades), Edie Fishlock, Greg Fishlock, Sarah Gallizan (PBP), Holland Gidney, Susan Goodison, Melissa Haynes, Stephen Hinde (PBP, RM), Carol Hinde (PBP), Mikael Jansson, Marjory Jones, Philip Lennox (PBP), Gordon Litster, John Little (PBP), Dave MacMurchie, Dave Livingstone, Steve Mahovlic, Lorraine Nygaard, Jim Runkel (PBP), and Janette Smith. Club members have links (in the email) to their BCR history (1200's in brackets).

Your basic itinerary is:

Sunday, July 13th from 1 to 4 PM - Registration and bike check. You will meet the majority of the volunteers here.
Monday, July 14th 3:00 AM and 3:30 AM - official start of the 2014 VanIsle 1200 - you will be assigned your start time at registration
Thursday, July 17th, 9:00 PM and 9:30 PM - official end of the 2014 VanIsle 1200
Friday, July 18th, 10:00 AM - post ride brunch and wrap up.

We need answers to three questions:


Are you attempting to get your Can-Am pin?
At Gold River (~378 km) do you want a vegetarian or meat (chicken or beef) wrap with your $10.00 meal?
At the first Woss Control (travelling north ~600 km) do you want a vegetarian or meat (chicken or beef) wrap $10.00 meal?
Bagged lunches will contain meat or vegetarian wrap, drink, banana, and baked good. These meals are prepared at commercial establishments. In keeping the ride expenses down our cost is your cost. To save you time payments are to be made at the time of registration.

A reminder that aside from Gold River and Woss bagged lunches riders are expected to look after their own food requirements along the route. Any food provided at the manned controls is for rider emergencies. Water, etc. will be available at manned controls. Support crews are expected to be self sustained.

As July is high tourist season we recommend you plan your route and book accommodation now. Check the updates page of the website for points of interest and approximate distances to controls.

Your post ride brunch is part of the entry fee you paid. Please remember you will be paying for guests that you bring to the brunch.

We still have a few openings on the ride if you have a friend who wishes to participate. I plan to have another email out within the week with more information

April 28

In Port McNeill the Haida Way is offering: Here's the rates for you for the riders coming up to Port McNeill on July 15th, 2014
Rates with breakfast,
Single occupancy 85.50+taxes
Double occupancies 98.10+taxes
Rates without breakfast,
Single occupancy 80.00+taxes
Double occupancies 90.00+taxes
Please let the guest know these rates will be only offer to direct booking to the hotel and it's not valid for online booking.
If you have any questions, please let me know.
Christine

Haida-Way Motor Inn Port McNeill B.C. Toll Free:

1800-956-3373

Phone:

(250)956-3373

Fax:

(250)956-4710
In Victoria CottagePirouette B&B (Will be giving a discount of 20% off accommodation to riders.)
Check the rider list, 53 registered, 51 confirmed, 45 qualified. Please let us know

soon if you plan to ride.

How easy is it to fly into Victoria with a bicycle? The bike assembly station, including the bike box shed at the airport is fantastic. Then it is an easy one hour ride into Victoria. The bike shops in Sidney are only about 10 minutes away from the airport.

March 12, 2014
March 2, 2014
Check the rider list, 56 registered, 53 confirmed, 44 qualified. Please let us know

soon if you plan to ride.

Watch the spring issue of American Randonneur for an article on the VanIsle 1200

January 30, 2014
I have had a few inquiries from participants about storing their gear while they are out cycling 1200 km. To keep costs down we have made no arrangements for gear storage. I recommend you put a request out on the accommodation thread of the BC Randonneurs forum complete with their contact information. I have put out a request to local Victoria Cyclists who have someplace to store a gym bag, bob trailer or park a car to peruse the page as well and offer you assistance. To avoid being overwhelmed I am going to ask you make arrangements through the accommodation thread of the BC Randonneurs forum

Withiin an hour of sending out the email I had multiple offers of support.

Check the rider list, 54 registered, 49 confirmed, 39 qualified. Please let us know

soon if you plan to ride.
January 15, 2014
We are now accepting US$ checks at par (refunds will also be in US$)

Due to fluctuations in currency, if you wish to pay in Canadian funds please provide a money order, bank draft or check in Canadian funds.

The start times will be staggered by 30 minutes to thin out the riders on the Malahat. (3:00 AM & 3:30 AM) There is a selection process and you will be notified at registration which start to attend and provided with the appropriate control card.

If you are planning to ride with other participants

please let us know.

Rider limit has been increased to 60 participants.

For accomodation planning purposes here are the approximate control distances
DIST (km) Control


0.0 Tim Hortons Ravine Way

100.0 Chez Fishlock Yellowpoint

166.0 Qualicum Beach Shell

237.0 Comox airport

288.0 Campbell river drop center

378.0 Gold River

467.0 Campbell river drop center

535.0 Sayward gas station

600.0 Woss

704.0 Port Hardy

746.0 Port McNiell

812.0 Woss

879.0 Sayward gas station

944.0 Campbell river drop center

1051.0 Qualicum Beach Shell

1170.0 Tim Hortons Mill Bay

1207.0 Finish

Check the rider list, 53 registered, 44 confirmed, 38 qualified. Please let us know

soon if you plan to ride.
January 7, 2014
Known bike shops and some POIs added to map.
Check the Accomodations and Route map pages for lodging locations and rates

Check the rider list, 50 registered, 34 confirmed, 28 qualified, 4 on the waitlist. Please let us know

soon if you plan to ride.
December 22 , 2013
A waiting list has been started as we reached the 50 rider limit.
December 16, 2013
A thread regarding accommodations has been started on the BC Randonneurs Discussion Forum. Town Center rates are posted there.
It is strongly recommended you check out the route and plan your stays. Especially past Campbell River.

December 13, 2013
December 11, 2013:
The refund policy has been modified. The amounts and dates remain the same. Your payment will be deposited upon receipt. Any refunds will be paid out directly from the BC Randonnuers.

Check the rider list, 36 registered, 9 confirmed, 8 qualified. Please let us know

soon if you plan to ride.

The wait list is 14 spots from being open. To be on the wait list, please complete the 2014 VanIsle 1200 entry form listing the required qualifications. Email your entry to the organizer. When you are notified there is an opening you will be required to mail a hard copy of the entry,

the BC Randonneurs membership form, BC Randonneurs General waiver form and Event waiver form (both on the BC Randonneurs forms page) to the organizer's address on the entry form.
Important booking suggestion:


Campbell River

Town Centre Inn (Control) - staffed drop-bag - group rates under discussion include room sharing - up to 4 people and group rates

1500 Dogwood Street, Campbell River, British Columbia V9W 3A6
Special VanIsle 1200 rate: Can$100.57 double (Mention BC Randonneurs) Tel: 1-800-287-7107 Ask for Justin. Book EARLY! At least 3 months in advance.
towncentreinn.com
December 5, 2013:
Volunteers have been assigned to each of the manned Checkpoints.

The VanIsle 1200 (3 a.m start, July 14th-18th 2014) registration is underway. Most website issues have been resolved, please let us know if you find a problem while navigating the site.
Check the rider list to see who is riding and how many spots are left. So far the countries represented to date are Columbia, Canada, Japan, and USA