PBP Stories
Before 1975
1975
1979
1983
1987
1991
1995
1999
2003
2007
2011
2015
2019
Misc.
First-person accounts by PBP participants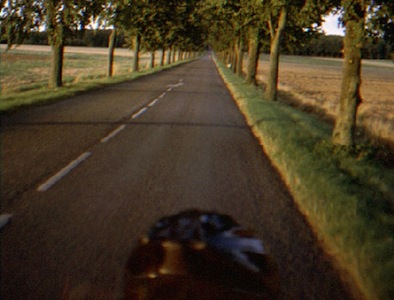 1999
Team Bikeaholics Do The 14th Paris-Brest-Paris (1999) by Lisaa (Lisa Antonino) (English)

Elaine Astrue's PBP 1999 Adventure (English)

Le récit du Paris-Brest (2003) par Christian Le Bail (French)
(From the 1999 plaquette) "Les Néophytes... ...Au Pays Des <<Droit De L'Homme>>" par Serguei Baranov (French)

PBP 1999 - The Best and Worst by Pamela Blalock (English)

Récit du vainqueur 1999 by Christophe Bocquet (alternate posting) (French) et...
(From the 1999 plaquette) "Premiers... ...Vélo <<Solo>>"

Mon premier PARIS-BREST-PARIS (1999) by Gilles Bodin (French)

(Randon list posting: the Dickson affair) by Richard Boettner (English)
(From the 1999 plaquette) "Paris-Brest... ...Pari Tenu Par Un Non-voyant en 83 H.32 !" par Jean-Louis Borach et René Devinant (French)
Untitled (1999) Jim Bradbury (English) (Off line at original location - retrieved using web.archive.org)

Certainly, This Was Heaven by Chuck Bramwell (English) (alternate posting)
(From the 1999 plaquette) "Les Plus Jeunes..." by Vicki Brown (English and French)

It's Not Over, 'Til It's Over... by Bill Bryant

(Randon list posting: sleep deprivation) by David Bundrick (English)

Paris Brest Paris Memories (1999) by Peter Campbell (English) [PDF]

Paris-Brest-Paris or Bust: or How I Spent my Summer Vacation (1999) by Josh Simonds and Doreen Chaitt (English)
(From the 1999 plaquette) "Les Néophytes..." par Thierry Daniel (French)
(From the 1999 plaquette) "Premiers... ...Tandems - Les Pilotes" par Lionel Delahaie (French)
(From the 1999 plaquette) "Premiers... ...Vélo <<Solo>>" par Philippe Deplaix (French)
(From the 1999 plaquette) "Paris-Brest... ...Pari Tenu Par Un Non-voyant en 83 H.32 !" par Jean-Louis Borach et René Devinant (French)

Crewing for Scott Dickson (1999) by Marsha Dickson (English)

At The Front (1999) by Scott Dickson (English)
(From the 1999 plaquette) "Premiers... ...Tandems - Les Passagers" par Didier Drouet (French)

You're Not a Real Cyclist Until You've Puked In a French Ditch (1999) by Eric Fergusson (English)

My First PBP by Ed Felker (English) and...
(Randon list posting: PBP 99) by Ed Felker (plus bonus story: "lantern rouge'') (English)
Paris-Brest-Paris 1999 by Leo Forstén (Swedish) (Off line at original location - retrieved using web.archive.org)
Paris-Brest-Paris 1999 af Arne Frost (Danish) (Off line at original location - retrieved using web.archive.org)
París Brest París - Enlaces Colaboración de Antonio Alvarez García (Spanish - year not known, probably 1999) (Off line at original location - retrieved using web.archive.org)
(From the 1999 plaquette) "Les Néophytes de P.B.P. 99..." par François Gerfaud-Valentin (French) (pp. 84-85)
(From the 1999 plaquette) "Ma recette du <<Paris-Brest-Paris à l'ancienne>>" par Florence Girard (French)

Two For The Road by Adrian Harris (English)
Paris-Brest-Paris and the "Randonneurs" (1999) by Jan Heine (English) (Off line at original location - retrieved using web.archive.org)

(Randon list posting: Paris-Brest) by Ian Hennessey (English)

Paris Brest Paris (1999) by Ken Holloway (English)

Paris-Brest-Paris: Keeping a low profile (1999) by Ian Humphries (English) [original PDF, from Checkpoint]
Audax Club Parisien's PARIS-BREST-PARIS 1200 kilometer randonneur by Ian Humphries (English) [PDF]
Paris Brest Paris 1999 by Don Hutchison (English) (Off line at original location - retrieved using web.archive.org)
Paris-Brest-Paris 1999 by Herluf Jensen (Danish) (Off line at original location - retrieved using web.archive.org)

PBP '99 by Mark Johnson (English)
Thanks and Gratitude (1999) by Trevor King (English)

Henry's PBP Story (1999) by Henry Kingman (English) and...
Paris-Brest-Paris at the lead, unsupported (1999) by Henry Kingman (English)
(From the 1999 plaquette) "Les Récidivistes... ...<<Vouloir>>, C'est <<Pouvoir>> !" par Christian et Dominique Lamouller (French)

One Week in France (A Weak One in France?) (1999) by Andy Lander Stow (English)
(From the 1999 plaquette) "Les Néophytes... ...Mythique et Atypique Randonnée" par Yves LePeut (French) (pp. 80-82)

Mitt Paris-Brest-Paris 1999 med Audax Clubs Nordiques av Lars Lindblad (Swedish)
(From the 1999 plaquette) "Les Récidivistes... ...Un Petit Tour Sur Paris-Brest-Paris" par Jean-Claude Loire (French)

La Premiere Feminine by Melinda Lyon (English) (shorter plaquette version English/French)
(From the 1999 plaquette) "Les Plus Jeunes..." by Ryan Maloney (English and French)

Paris-Brest-Paris 1200 Km, 1999 by Peter Marshall (English) (Off line at original location - retrieved using web.archive.org)
(Randon list posting: PBP 99) by Peter Mathews (English)

Quelques Souvenirs : la Magie de P.B.P. (1999) by Patrice Micolon (French) (also in the 1999 Plaquette, HERE)
Paris-Brest-Paris Impressions (1999) by Steve Milch (English) [PDF]
(From the 1999 plaquette) "Premiers... ...Tandems - Les Passagers" par Michel Mingant (French)

(Randon list posting: Paris-Brest-Paris 1999: What a cosmopolitan suffering for 72h18m and Hansi's true french experience.) by Hans Mixdorf (English)

(Randon list posting: loss of virginity) by Peter Neumann (English)
(From the 1999 plaquette) "Les Récidivistes... ...P.B.P. : Des Larmes Au Bonheur" par Alain Noel (French)
(From the 1999 plaquette) "Les Récidivistes..." par Noël Nominé (French)
Paris-Brest-Paris '99 - 775 Miles, 63 Hours, 1 Roll of Tums by Ed Pavelka (English) [broken link - check 1999 RUSA booklet alt version?] (Off line at original location - retrieved using web.archive.org)
1999 Paris-Brest-Paris by Christopher Pile (English) (Off line at original location - retrieved using web.archive.org)

Paris-Brest-Paris 1999: A Memoir by Kent Peterson (English)

Memories of PBP 99 by Phil Piltch (English)
(From the 1999 plaquette) "Les Récidivistes... ...Un Peu Plus De 26.000 km Pour 1.200 Bornes" par Patrick Plaine (French)
Paris-Brest-Paris: Life in the Fast Lane by Oliver Portway (English)
(From the 1999 plaquette) "Les Récidivistes... ...Optimisme Programmé !" par Claude Pujade (French)
(From the 1999 plaquette) "Premiers... ...Tandems - Les Pilotes" par Philippe Reyaud (French)
(From the 1999 plaquette) "Le Téléphone Sonne" par Jean-Michel Richefort (French)

(Randon list posting: PBP 1999) by Bengt Sandborgh (English)

(Randon list posting: DNFing... some reasons for) by Patrick Shea (English)

Paris-Brest-Paris (23.8.1999–27.8.1999) von Burkhard Sielaff (German)
Paris-Brest-Paris or Bust: or How I Spent my Summer Vacation (1999) by Josh Simonds and Doreen Chaitt (English)

(Randon list posting: impressions list) by Mark Tharp (English)
(From the 1999 plaquette) "Les Récicivistes... ...et de 10 !" par Jean Toulis (French)

(Randon list posting: Downhill to Brest) by Yvonne Van Den Hork (English)
(From the 1999 plaquette) "Les Néophytes... <<Les Bretons N'ont Pas Las Tele ?>>" par Pedro Verzier (French)

PBP 1999: Paris-Brest-Paris by Mark Wooldridge (English)
-----------

Also--> a few words about Gerry Pareja's PBP 99 Archive (English)
---
Broken Links:
Untitled (1999) Jim Bradbury (English) (Off line. This is the original URL. A web.archive.com version above)
Untitled (1999) by Folke Emilsson (Swedish) (not available through web.archive.com)
Paris-Brest-Paris 1999 by Leo Forstén (Swedish) (Off line. This is the original URL. A web.archive.com version above)
Paris-Brest-Paris 1999 af Arne Frost (Danish) (Off line. This is the original URL. A web.archive.com version above)
París Brest París - Enlaces Colaboración de Antonio Alvarez García (Spanish - year not certain, but very likely 1999) (Off line. This is the original URL. A web.archive.com version above)
Paris-Brest-Paris and the "Randonneurs" (1999) by Jan Heine (English) (Off line. This is the original URL. A web.archive.com version above)
Paris Brest Paris 1999 by Don Hutchison (English) (Off line. This is the original URL. A web.archive.com version above)
Paris-Brest-Paris 1999 by Herluf Jensen (Danish) (Off line. This is the original URL. A web.archive.com version above)
Paris-Brest-Paris 1200 Km, 1999 by Peter Marshall (English) (Off line. This is the original URL. A web.archive.com version above)
PBP - Ett minne för livet (1999) by Gunnar Ohlanders (Swedish) (not available through web.archive.com)
Paris-Brest-Paris '99 - 775 Miles, 63 Hours, 1 Roll of Tums by Ed Pavelka (English) (Off line. This is the original URL. A web.archive.com version above)
1999 Paris-Brest-Paris by Christopher Pile (English) (Off line. This is the original URL. A web.archive.com version above)
Paris-Brest-Paris (1999) by Unknown (Swedish) (not available through web.archive.com)
_