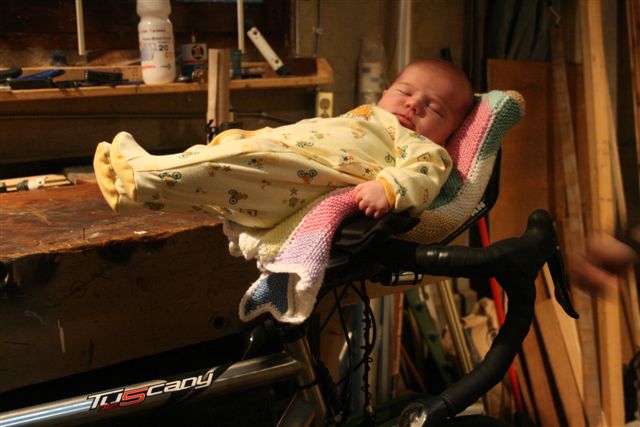 New Use for Aero Bars...
message from Keith Patterson
Keith's message from the discussion forum:
"We've found a new use for aero bars! Perhaps not quite as aerodynamic nor as light-weight as my previous set-up, but certainly more family friendly, and with some practice we're hoping that Julie can work out breast feeding on the go...

Turns out that brevets are good practice for childbirth and Julie came through it like a trooper. Clara Ashe Patterson was born November 6th and is healthy and happy, other than a little sleep deprived, Julie and I are doing well also."
Congratulations Keith and Julie !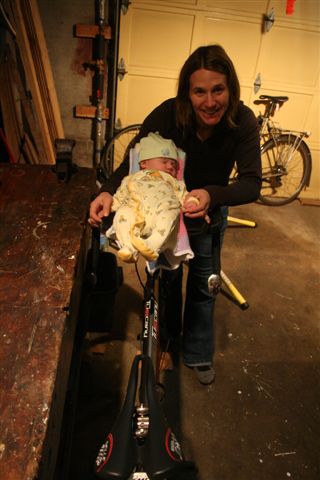 Clara & Julie
Photos: Keith
November 15, 2009