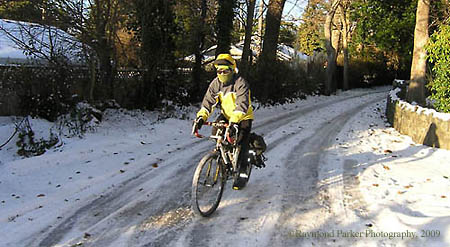 Ray is still busy recovering from an interesting variety of ailments at his home over in sunny Victoria, but has still managed to find the time to add new material to his Veloweb site. Find links to two selections. ...I might have misnamed the second one just a little. (Bet it will improve Ray's visitor numbers!) [Eric F]
Winter Cycling & Cycling Lingerie
New pages from Raymond Parker's Veloweb.
November 25, 2009