2004
2005 2006 2007 2008 2009 2010 2011 2012 2013 2014 2015 2016 2017
---
2010 Canada Day 143 Populaire Photos
Fort Langley
July 1 (Thursday)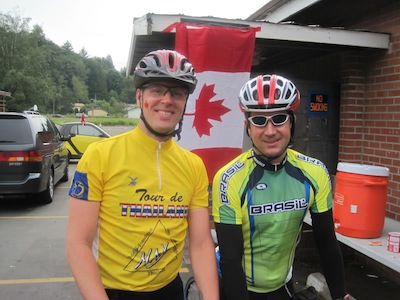 Photos: Sarah Gallazin, Craig Premack & Peter Gawlick
---
Organizers & Volunteers: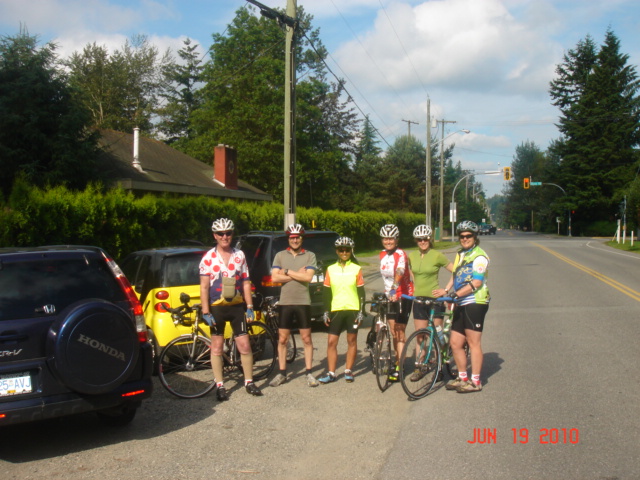 Volunteers' pre-ride/route check, June 19
Photo: Sarah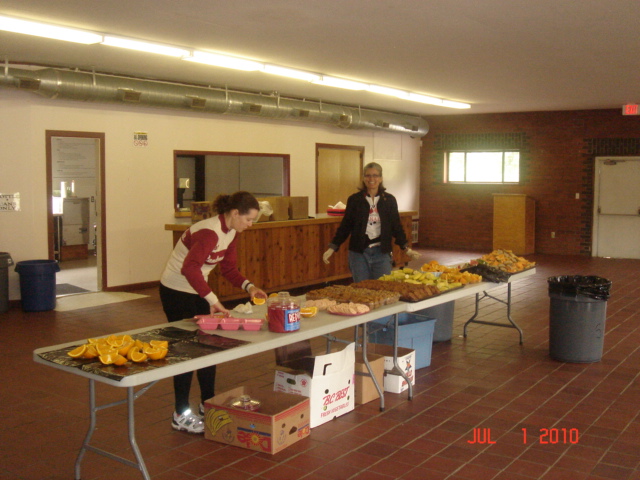 Control set-up
Photo: Sarah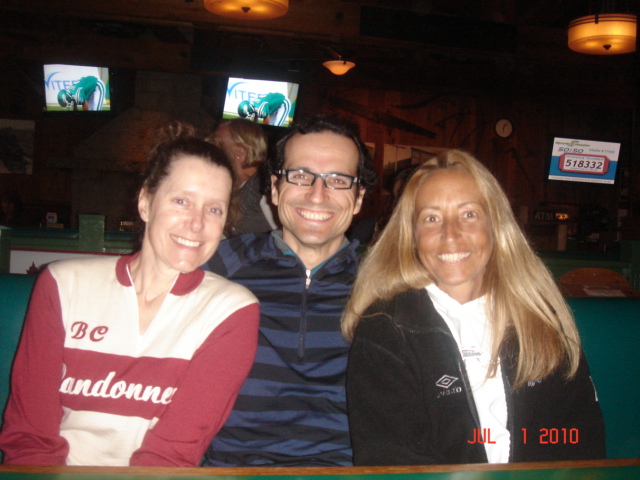 Karen, Michel and Ali at the volunteers' dinner after the ride on July 1
Photo: Sarah
Do you have ride day photos to share? We'd love to see them.
Flickr, Picasa, etc links welcome.
Send to Eric.
(Top photo by Peter Gawlick)
_