2014 Lower Mainland Spring Brevet Series
Cache Creek 600
May 31, 7 a.m.
Ride Organizer:
Nigel Press

Start/Finish: Pitt Meadows: Tim Hortons at the Meadowtown Shopping Centre

Route Sheet
(Excel - courtesy of Nigel)
Notes
(Notes from Nigel and Alex - bottom of page)

2014 route at a glance: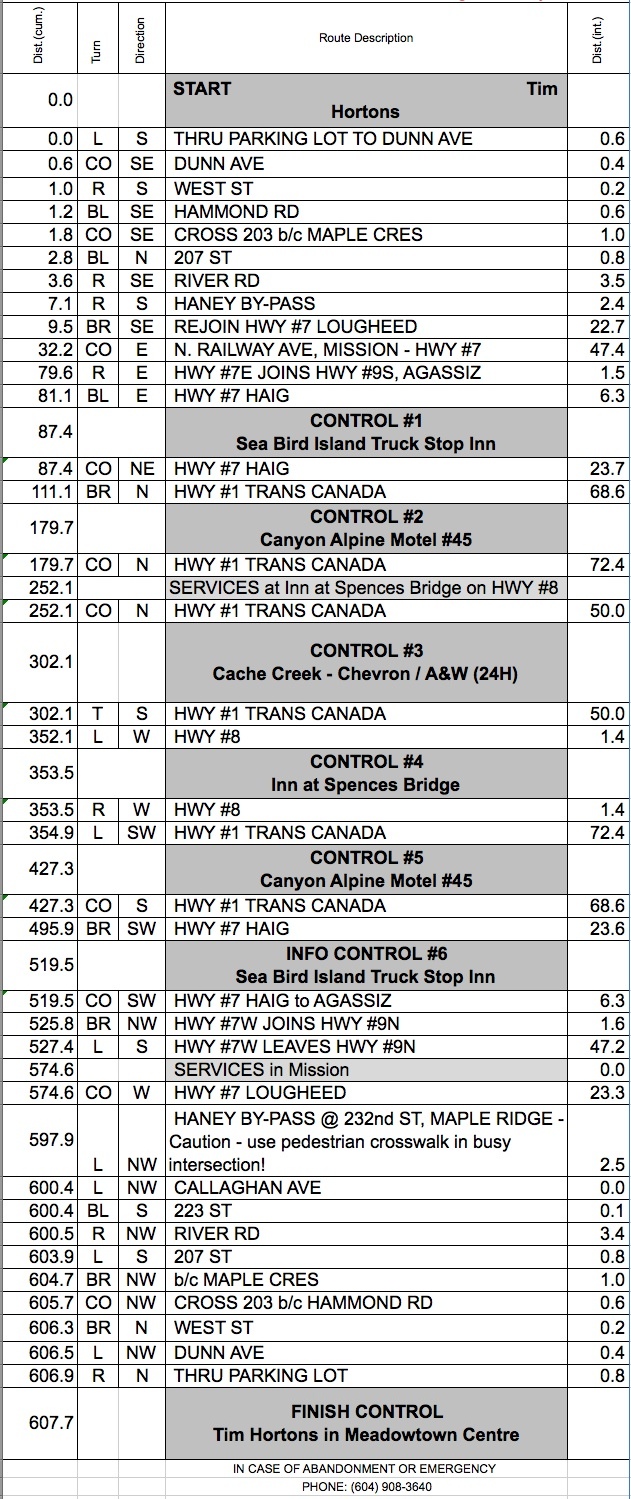 Note: This is not the official route sheet. Ride organizers may make last minute changes because of road closures or other problems. The route sheet you receive at the start of the ride is the official one.
Notes from Nigel:
Hammond road looks like a good place to leave vehicles as there is no over night parking at the shopping centre.

The over night controls are The Inn at Spences Bridge (350km) http://www.spencesbridge.ca/
Or the Canyon Alpine Motel (427Km) http://www.canyonalpinemotel.ca/en/
Book now if you want your own room.
These will be staffed controls with drop bags at your preferred sleep spot.

The Cache Creek control is unstaffed but is open 24hrs.
Start Location - Meadowtown Mall:
(Not certain where the Timmy's is)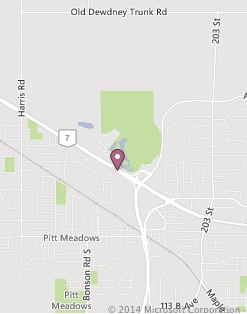 Additional - Notes following the preride:
Alex's Pre-ride Photos
Most riders will probably want to stop and sleep on the way back at the Inn at Spences Bridge around 350 km so should book their own room (or share with someone) soon. This control will be staffed and offer a bag drop.
I recommend ordering food ahead from Ray at the Inn at Spences Bridge since the restaurant will probably be closed on the trip back (and there is just a pub in Spences Bridge). He can wrap up sandwiches or wraps to go. There is a continental breakfast in the morning. We did this on the pre-ride and it worked out great. The food is excellent and the pie was amazing. There was hot soup as well.
Spences Bridge is *NOT a control on the way north (no services until Cache Creek) but the restaurant will be open until 7 PM officially. Drop bags will be available on the way north.
Ear plugs can be useful. The Inn at Spences Bridge is on highway #8 and across from railway tracks.
There is a motel in Boston Bar as well at 430 km. This control will be staffed (and is a control on both out and back legs), also with a bag drop. Please book your own room if you plan to sleep there.
Start time is 7 AM to allow Vancouver riders time to get to the start.
The organizer will take two small drop bags clearly labelled with where you would like them to go. No duffle bags!
Road condition isn't great on the shoulders (lots of potholes) in the canyon but the tunnels were fine.
*Due to closure of the other bridge in town, the route cannot use the same roads twice.
_