2013 Lower Mainland Brevets
11th Hour 200
Mangled Putter route
November 11 (Monday), 7 a.m.
Ride Organizer:
Tracy Barill
Start: North Vancouver: Tim Horton's, Marine Drive and Phillips
Finish: North Vancouver: Rockford Wok/bar/grill, 1493 Marine Drive North Vancouver (same block as Tim's)
Map
(RideWithGPS.com)

Route
(Excel)
Notes from the pre-ride at the bottom of this page.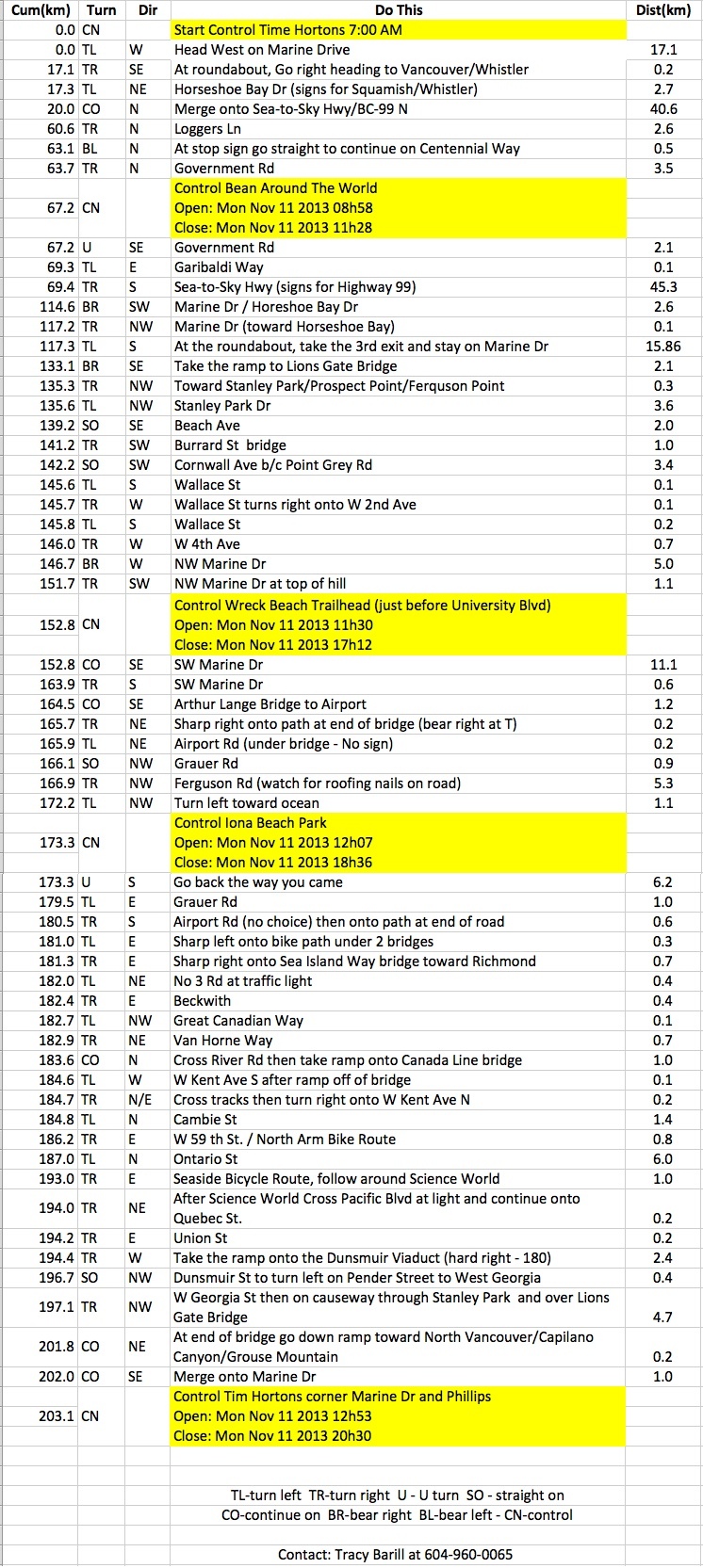 Note: This is not the official route sheet. Ride organizers may make last minute changes because of road closures or other problems. The route sheet you receive at the start of the ride is the official one.
Notes from Bob Koen following the pre-ride:
1. There is constuction on Cornwall just after Burrard St. bridge where they are building the separated bike lanes. Not a big problem for bikes.
2. There is more construction on the 3rd Ave bike route west of Macdonald, so I rerouted to go west on Point Grey road as far as possible. This is the only section that we did not preride.
3. We (I) made a small route finding error and went up Cambie at the lower end instead of continuing on to Ontario St. This turned out to be a better way than the original. We found a new bike route at 58th St (the North Arm bike route) that cuts across to Ontario. This cuts out the steeper climb at the bottom of Ontario.
4. There was 2217 meters of climbing. So to cut out the 50 meter climb up 3rd Ave in North Van due to Lower Levels Rd being closed to bikes we added about 500 meters of climbing to the route. Its a moderately challenging ride to end the season.
_