Other Information for:
Permanent 148 - Early Bird 2015
200 km
Origins: This route from 2015 is a modified version of the "Early Bird 200" from 2013. The event organizer in 2013, 2014 and 2015 was Sylvia Lee, who may have been the route designer. It was Chris Cullum who first rode this as a permanent in October 2016, though there was no permanent control card and route sheet. Barry Monighan expressed interest in riding this in October 2018 and the CC and RS were added to the database.
Route note - December, 2018: Chris Cullum rode this route again in December 2018. He noted: "I started and finished at Artigiano at Main and 24th because Bean around the world at 20th has been demolished." So let's make Artigiano the official start/finish. Here is Chris' December 30, 2018 ride on Strava: https://strava.app.link/WmrdM1Nm5S.
---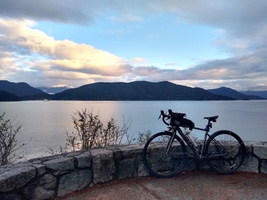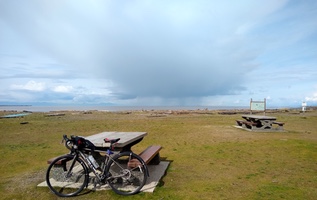 Photos: Stephanie Seemel, April 14, 2019
March 2, 2020: 1Étienne Hossack used photo controls on the last permanent before the permanents were suspended because of COVID-19--> Go (Newsletter)
_