Smoky 216
Permanent Brevet #216 "Chilliwack Flood Route", 200 km
Ride Date: August 28, 2023
by Karen Smith
Permanent #216
Mon, Aug 28, 2023
11 hr 15 min
Solo
My plans for the week changed around 8 am this morning. So now I suddently had to do my Permanent TODAY! Ok, get ready, send waiver to Eric, get bike ready... Oh, the skies are smoky! The Tour de Cure, cycling fundraiser was forced to stop after lunch yesterday between Chilliwack and Hope due to AQHI of 10+. But today it had improved to 7. Still not great, but I have an N95 mask and will wear it while riding. Today is the only day that I can go...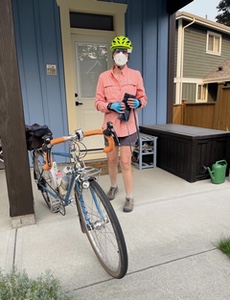 So in less than an hour, just before 9 AM, I was off. I wore the mask the whole time riding. My legs are my limiting factor these days, not my lungs, so I really don't think that wearing a mask will negatively impact on my ride. We have good N95s. They stay away from your nose and mouth. And the elastics go around the back of the head, not around the ears. Really, they are quite comfortable! And easy to wear for long periods...
There are a lot of lane closures and construction zones in and around Chilliwack right now. At a Trans Mountain Pipeline zone on Stewart Rd in Yarrow, I had to stop for a big bulldozer type machine to cross. It was interesting to watch. There were about 5-6 workers throwing down 2 tracks of large tires, then the dozer rode over the tires to get to the other side of the road. Then the workers threw the tires in a pile at the side of the road. I wondered how many times they had to do that each day. No need to go to the gym!...
I only saw a few other cyclists, and only one other who wore a mask.
PBP just finished a couple of days ago, and I was buoyed, and inspired by the riders, each on their own journey. When I was experiencing difficulty on this ride, I thought of all the PBPers and riding through the night, riding when you're tired, riding in pain, sleep deprivation, hallucinations, and cracked lips, saddle sores, back pain, knee pain, Shermer's neck, etc, etc... One such time, I was getting beat up in the wind, and an oncoming SUV gave me a "toot, toot" and then a thumbs-up as he approached. He had a couple of bikes on the back. He gave me some support when I really needed it, and I almost felt like I was on PBP. I could almost hear him say Bon Courage! I needed that. He'll never know...
Then a little later I saw a cyclist wearing a PBP type vest. He had a front light and a tail light. And he had classical music blearing out of a ghetto blaster. I saw many similar on PBP. He gave me a nod. Maybe I am at PBP... : )
When I got back to my second home control, I was about done. I had 68 km to go but I knew was heading out in a tailwind, or so I thought. My tailwind lasted about 5 of the expected 24 km, and then seemed to stop. But when I changed diretions at the Agassiz Bridge, the wind was howling and now it was in my face.(!) Where was this wind when it should have been at my back??? My speed really dropped, and I suffered...
During the last hour of my ride, I had a big thunder and lightning show! It was pretty spectacular!! Then it started raining, really hard for about 10 min, then not too hard for about 45 min.
No flats, no mechanicals.
:)
Karen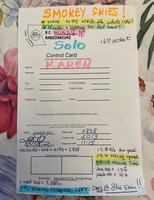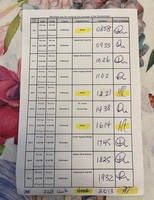 ---
Go to: P#216 Route Page (Database)
Go to: Permanent Results (Database - under construction, incomplete results)
Go to: Temporary Permanent Results
-

September 15, 2023