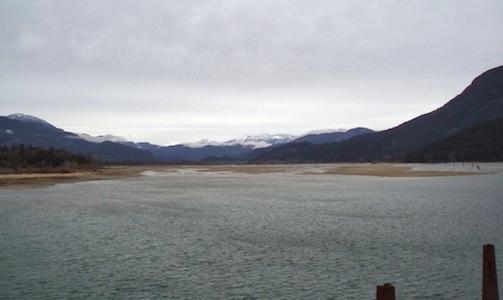 Tailwind Elf Stomper
by Cheryl Lynch

Cheryl Lynch
Nigel Press

Route #33 - Elf Stomper, 201 km
Febuary 15th, 2014
8:08
It was pretty good. How often do you get a smoking tailwind (well a lot of cross, ENE) all the way back? A bit of work getting there (Kilby) with headwind all the way, building through the morning.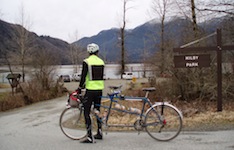 At Deroche around 80 some odd km, I was done and asked if we could stop at the general store but of course Nigel was fine, and says how about on the way back, it's only another 20 km to the turnaround... He was keen to get there and take advantage of the tailwind before it switched, which it never did. Luckily the stoker is always right, and he enjoyed some strawberry rubarb strudel while I gulped back a mocha.
Here is the gps route:
http://connect.garmin.com/activity/445724287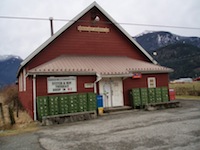 Not sure if you can see the 35+ kph, back from Kilby to Mission! Almost harder on my quads than the way out. Funny how you push harder with a tailwind.
and here are a couple of photos:
https://picasaweb.google.com/100688696157801302240/KilbyInFebruary2014?authkey=Gv1sRgCMbb1M-_-_nW4wE
You can sort of see the fresh snow on the hill tops but there wasn't enough contrast for the photo of Mt Cheam to turn out, darn. Very scenic out there today.
---
Go to: Permanent Results
February 19, 2014