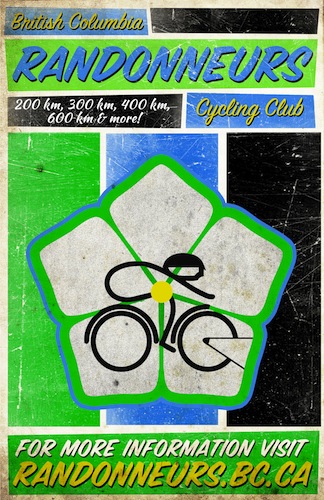 BC Randonneur Promotional Poster
Sent in by Mike Croy
Our brevet coordinator on the Island Mike Croy, is doing some interesting work. "This is something I have been working on with a graphic designer and Ryan and Chris. This is going to be going up in Bike shop, etc."
Amazing vintage stylings guys. (Click image for full-sized printable version.)
You can find this anytime at its new permanent home on the organizers' logos and graphics page.
EF
March 15, 2013