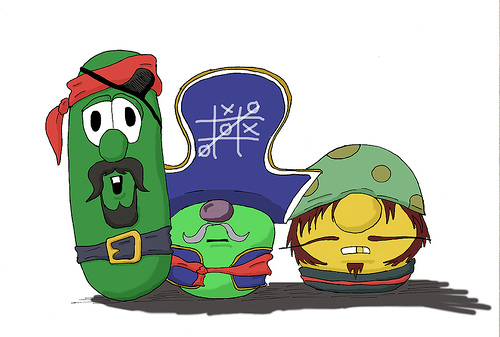 Southern Coast 400 - Veggie Tales
by Jim Runkel

"So what kind of food would you guys like when you come through this control...burgers...?" Tobin piped up first and said " Thanks but I am a vegetarian"...and then both Philip and I joined in and said "so are we!"... Shortly after this conversation the three of us, Tobin, Philip and I, headed out on the newly created route know as the "Southern Coast 400".

This route could easily have been renamed the HILLS ARE REALLY ALIVE 400.... and so we started with one of the easiest on the route...the Malahat. Looking back this gentle uphill was nothing compared to the climbs to come some with gradients of up to 12%, steadily at 7-10% through others. It was a spectacular morning, warm and sunny after the previous nights rain and thunder. Early on Tobin decided to stay with Philip and I, a decision he stuck to through out even though he was clearly a very strong and fast rider. And it was certainly nice to share this ride with him and get to know him a bit better. I really enjoyed taking the S. Shawnigan route off the Malahat, even though it meant crossing what could be a really busy and dangerous crossing. At the early hour we did it though, traffic was light and crossing easy. The reward was a very nice downhill ride almost all the way back to HWY1 and the road to Cowichan Bay. By Duncan temperatures were beginning to rise and so we stripped off the warmer layers. The route to Chemainus was scenic winding through Maple Bay and Crofton. Utopia Cafe, and the Best Western brought back memories of Hell Weeks past. With cards signed we turned around and headed toward Lake Cowichan. Hwy 18 is a steady climb up to 321M then a nice mostly downhill ride to the Lake. Temperatures were getting very warm (+ 27). Lake Cowichan was abuzz with young bikini clad swimmers and tubers enjoying the hot summer day. This was a very different scene to last time we did this route to Port Renfrew during Hell Week 2011, when rain poured and temperatures hovered around 5 C. Subway and the local grocery story provided our liquid and food needs. We were going through a lot of fluids and staying hydrated with electrolytes included was a very high priority. I bought the three of us coconut water (excellent electrolyte replacement fluid) to add to our reg water.

After lunch we headed out over the midisland ridge, taking the paved logging road from Messachie Lake to Port Renfrew. On this section the highest point of 427M is reached. But the reward is a fabulous steady downhill almost all the way to Port Renfrew...back at sea level. It is also on this section that the temperature on my bike computer (in the sun) read 40C. When the welcome headwind stopped it felt like when you stand in front of a stove and open a hot oven door. And to enjoy a HEADWIND tells you how hot it was. It was also on this section, as we approached Port Renfrew and the ocean, that temperatures began to fall as the cool ocean breezes blew up the valley.

Philip and Tobin decided to take a cooling off "rinse" in a local lake. I was cooling down due to the breeze so I decided not to join them. Port Renfrew was a welcome site. We got our cards signed down at the hotel and then sat down to a very good meal at the Coastal Cafe (of Hell Week fame for their hot soup).

Refreshed we took to the road again. Soon after leaving Port Renfrew, the halfway mark of the ride came.

For those of you who have not cycled the road from Port Renfrew to Sooke...well it is one hill after the other as the road goes up then down to sea level then up again. Almost immediately out of Port Renfrew, a steady climb takes you up to 336M....but then the roller coaster really begins. Tobin, who usually rides only in his big front ring, actually discovered his bike has a small ring and then used it frequently on this ride. The winds were amazing too. All the way from Port Renfrew to Swartz Bay we were blessed we a significant tail wind that helped push us along"

Arriving in Sooke we fuelled up again at Subway for the push into the setting sun via East Sooke and Metchosin. The extreme climbs were behind us but the roller coaster roads continued. Night arrived just as we reached the outskirts of Victoria. At ~310K we found ourselves back at the house of Steve and Melissa, which as a smart organizer, he had set as the start, 310k and end control points. A fresh garden salad from their garden, with homemade dressing, and a potato salad from the Croy household, provided our food. We all took advantage of some horizontal time, taking a short 10-15 min nap. The last 90 kms were familiar roads, through downtown Victoria, around Dallas Rd then up to Sidney and Swartz Bay. We headed back down the highway and then via Brentwood Bay ending where it all began. Both Philip and I required two power naps on this last section as I was falling asleep on the bike. We would lie down on a porch of some business and Tobin would sit cross legged meditating, surfing the web on his phone, or listening to music until the two of us would be ready to go again...he showed much patients....but he was warned that Philip and I would be steady, and not the fastest of riders BUT we would get the ride done.....and so he stuck with us till the end...which came 23hours and 44 mins after starting.

We were the first 3 riders to do this new route. It was tough, and at times I was wishing Steve had chosen routing that avoided some of the hilly parts after Sooke...BUT...overall I thoroughly enjoyed myself. The company of Tobin and Philip made up for any low points along the way. In a PBP year this route would prove very valuable training. And Steve did such a great job organizing this ride, with a clear route sheet and info control questions, very accurate KM count and great food and services at his home....and the weather Steve arranged...hot and sunny wedged between thunder and lighting the day before and cold rain the next day...awesome......it was a very successful event. Thanks to all who helped Steve and to Tobin and Philip for your great company
---
Go to: Results
Go to: Photos (a selection)
Go to: Jim's Photo Source (33 photos - includes captions)
July 17, 2012