Eau de Hell Week ~ Veni, Vidi, Vici
by Martin Williams

Interested in getting your PBP 'qualifiers out of the way? Wanting to get an early start on the 2011 season? Just curious about distance cycling and looking for support & encouragement? Do we have an opportunity(s) for you!
2011 Eau de Hell Week
April 9th to 15th in Chemainus on Vancouver Island, BC.
Visit the EdH Week Web Site
Pre-Registraion now open on RandoPony
Please help the ride organizers by completing this section, just as soon as possible.
Groundhog mythology suggests and early spring. We're more cautious in our forecasting and make no predictions, other than to remind everyone that we are in BC!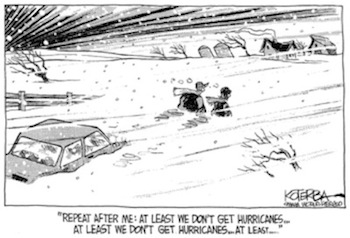 That said, over the last four years riders have successfully battled the elements ...and won. 2011 will be no exception!
The 2011 details are now confirmed; including a new 300 route – Coast2Coast, a bag-drop service for the 600 brevet and the prospect of at least one manned control on all rides. Perhaps we should re-name the week to Eau de Heaven!
Whoever you are, wherever you are from & whatever your reasons for riding we, the Island Randonneurs, promise you a warm welcome.
Updates on EdeH activities will be posted as & when. If you have any feedback or questions then please contact me at martwlms@gmail.com.
Martin W.
February 20, 2011