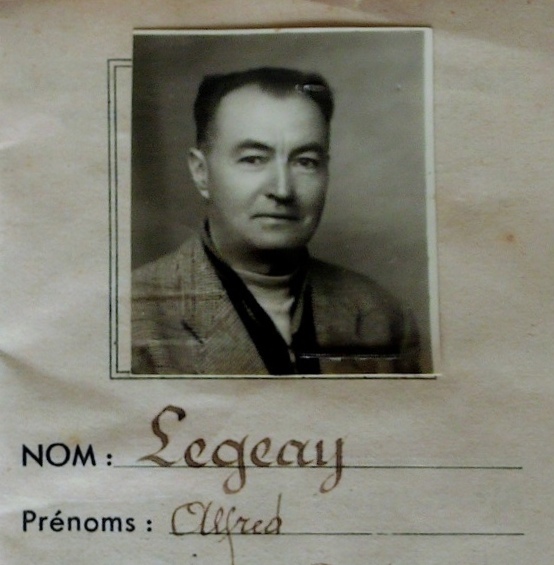 Randonneur Profile - Alfred Legeay
Born 1902
These images are from a collection of Legeay's cycling awards acquired by Guy Lesser, Brooklyn, USA.
-----------------
This following text is from an e mail message from Alain Collongues in Paris, following inquiries from Guy, reprinted here with Alain's permission.
"I have received an answer from Daniel Provot. He doesn't know many things about Alfred Legeay. I understand he was not particularly outgoing, a lonesome rider probably. The COB was the club of the Régie Renault (the cars) and according to Daniel it doesn't seem certain that Alfred was employed by Renault. He keeps his mystery...
In 1967 (he was 65) he was probably retired, and lived on the Côte d'Azur. His last club was not the COB but the Audax Azuréens, a club in the city of Nice created in 1966. At the 16th April 1967 he homologated an Audax Brevet of 300 km. I have also asked Gilbert BULTE if he remembered Alfred LEGEAY. Yes, he was an excellent randonneur, not very fast but very long-suffering. His bike was a Herse. No idea about a possible wife, nor about his job. Sorry but it is all that I know about him."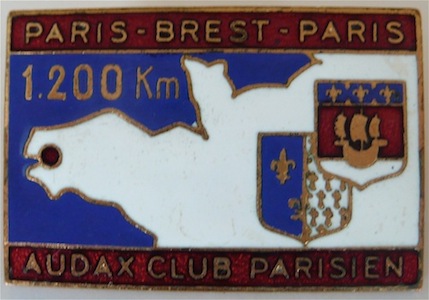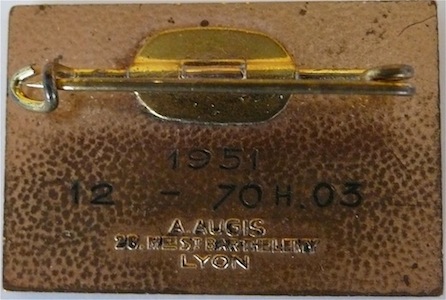 Official PBP finishers pin, 1951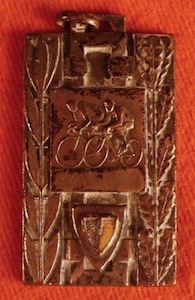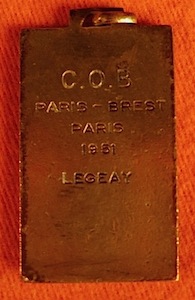 1951 finishers medal, unofficial. This is very likely an acknowledgement
from Legeay's own club CO Billancourt of his PBP completion.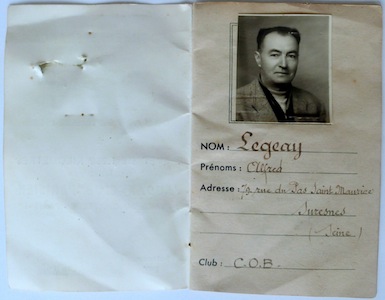 Legeay's 1956 PBP control booklet.
This link is to the full booklet that lives elsewhere - on the "PBP hub".
(Opens in a separate window.)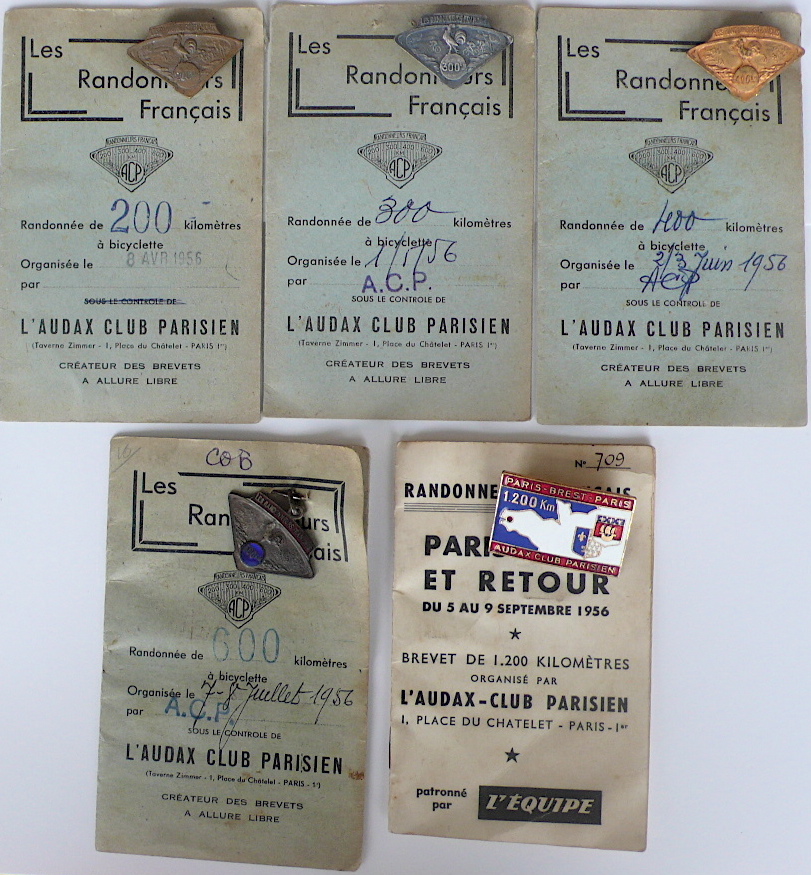 Legeay's 1956 season.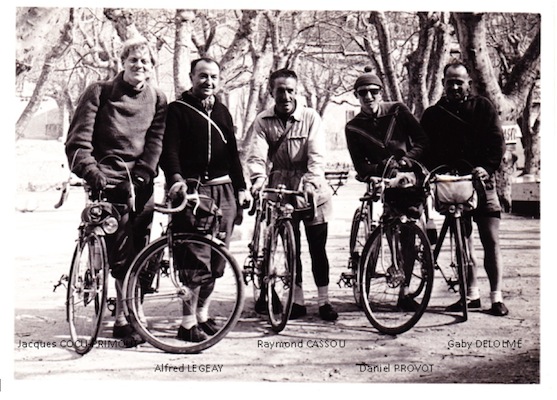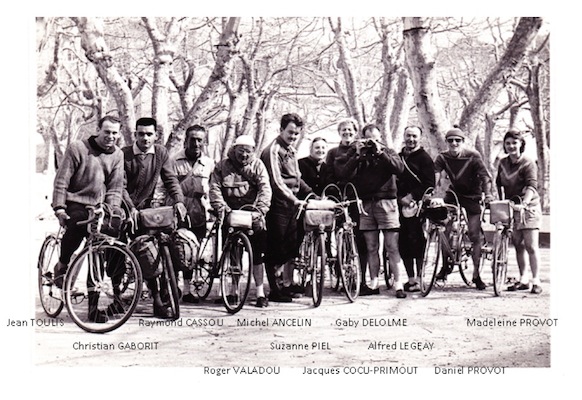 1958 - Legeay and flèche team (left) and CO Billancourt group on right.
(Photos courtesy of Daniel Provot)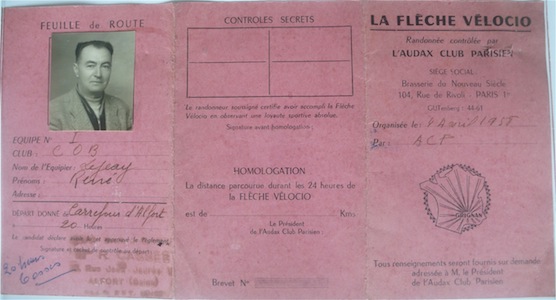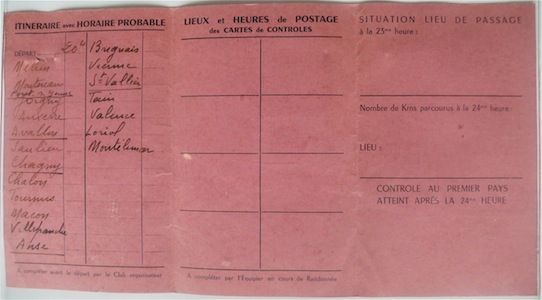 1958 flèche control card.