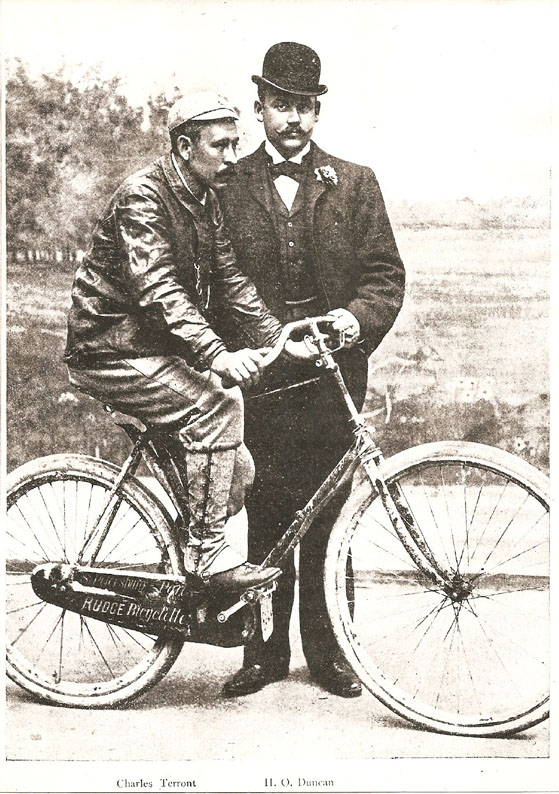 Charles Terront with trainer H.O. Duncan
Saint Petersbourg to Paris record in 1893
3000 km - 14 days, 7 hours
Photo Enlargement
Image courtesy of Ben Van Kasteren
---
Caption on back of photo: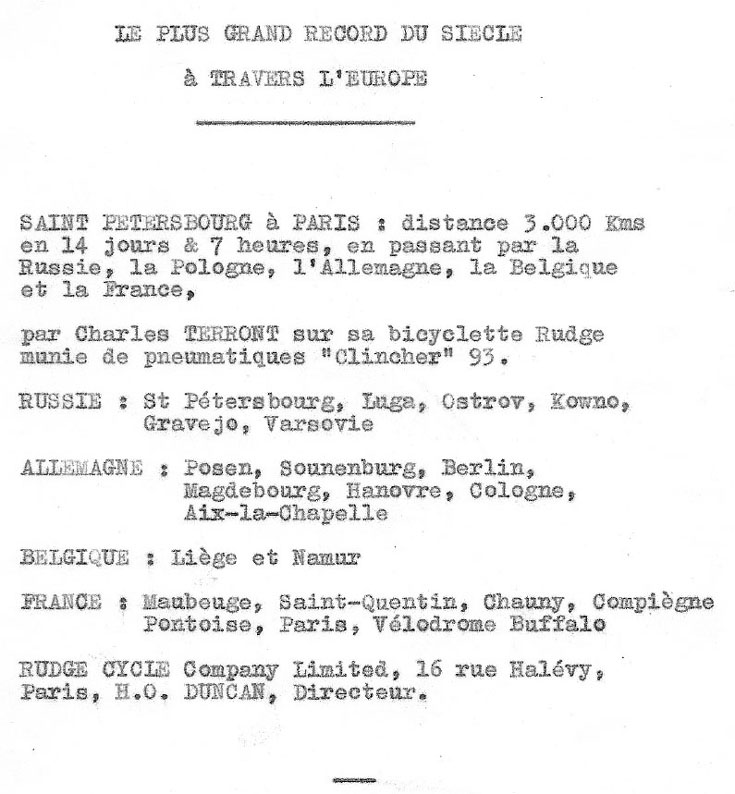 Additional, from a biography of Terront ici: Chapeau Monsieur Charles Terront :
Terront avec l'appui de son entraîneur Duncan (un ancien très bon coureur) va dès lors se spécialiser dans les exploits au long cours. Il battit d'abord lors d'un défi mémorable Corre sur la distance de 1000 kilomètres derrière entraineur avant d'établir successivement deux records tout aussi mémorables qu'inutiles Saint Petersbourg Paris en 1893 et Rome Paris en 1894.
Parti le 27 septembre 1893 de Saint Petersbourg sur des chemins déplorables Terront couvrit 1200 km en Russie avant de traverser l'Allemagne, puis la Belgique pour arriver finalement au vélodrome Buffalo (à Paris) après un périple de 3000 km effectué en 14 jours et 7 heures.
_