2009 Lower Mainland Summer Brevets
Camano Island 400
August 8
Photos: Chris Cullum, Hanif Ladha & Malcolm McAuley
Go to the source: Chris' flickr and Hanif's picasa
Go to: Results
---
Hanif's photos: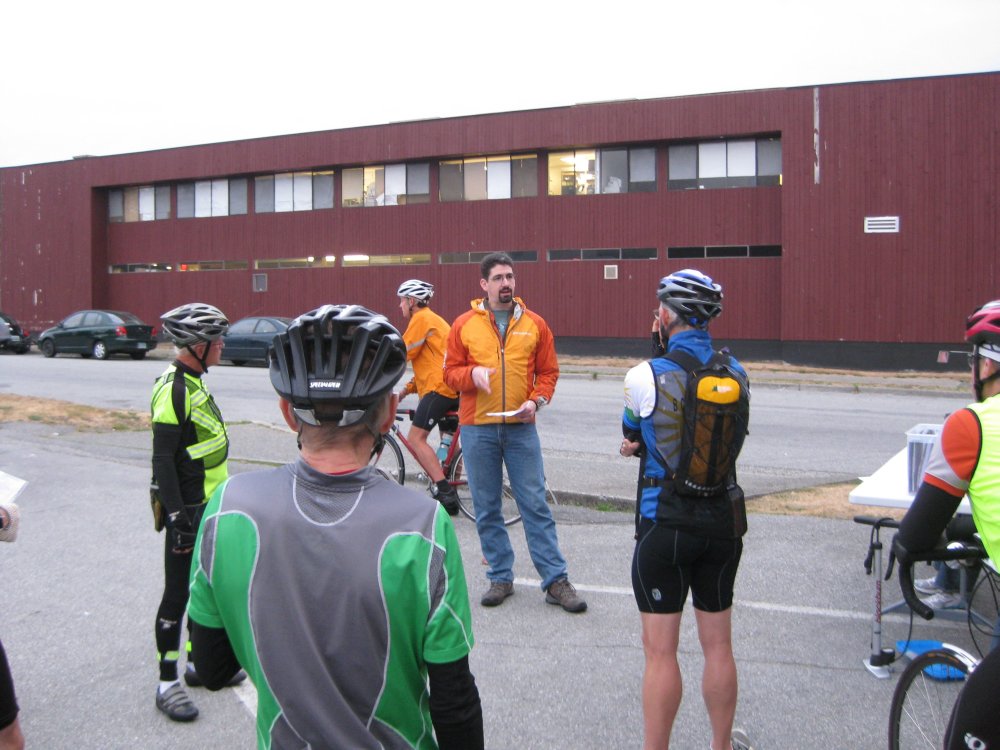 Jerome addresses the troops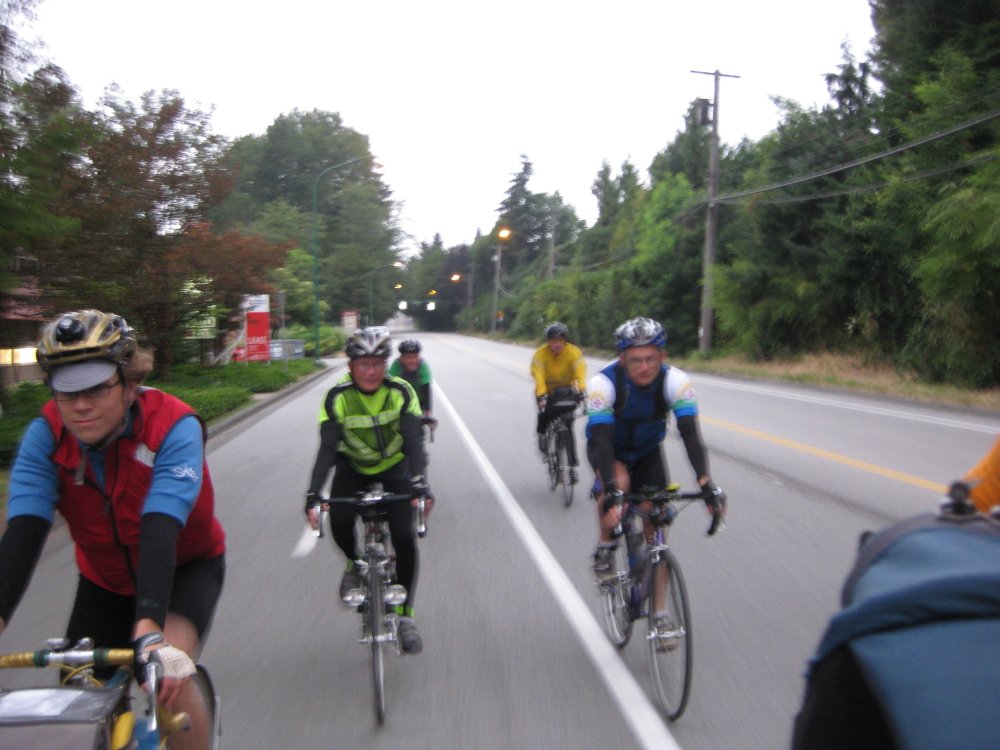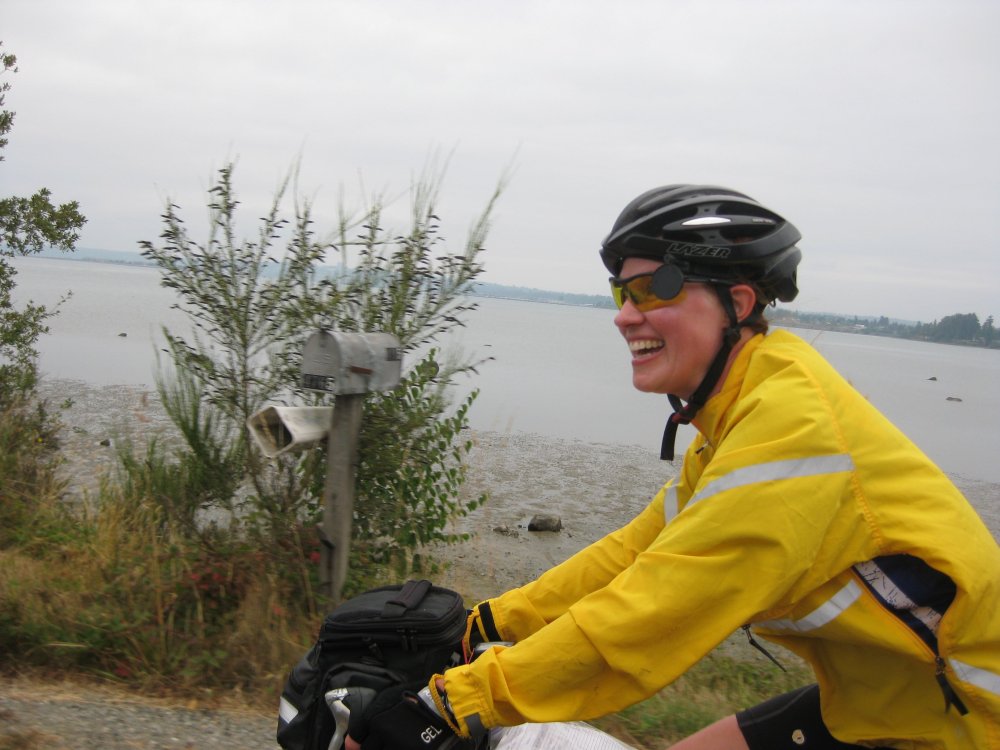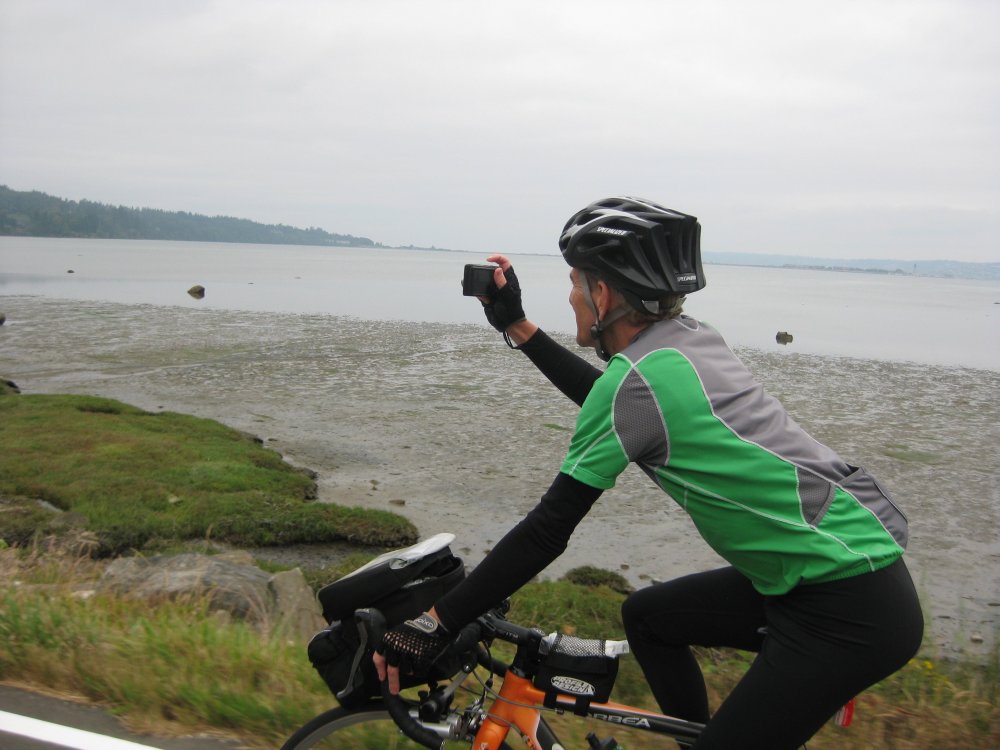 Beautiful birch bay - Malcolm can't resist...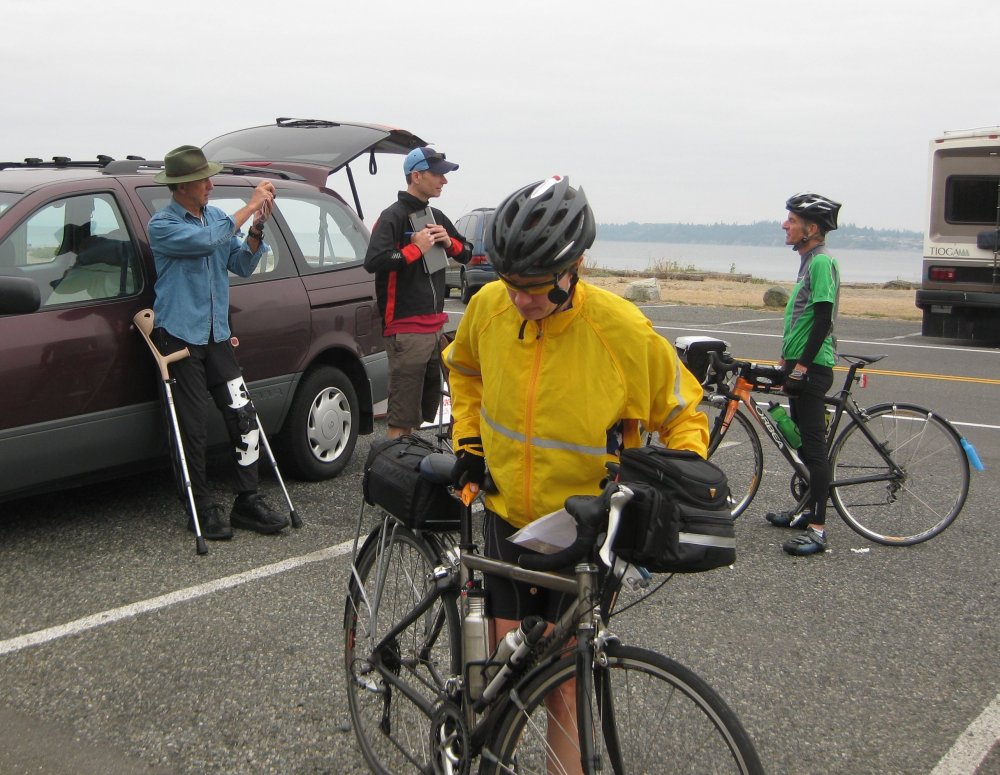 Birch Bay control, 61 km. Ken Wright & Chris Cullum controllers.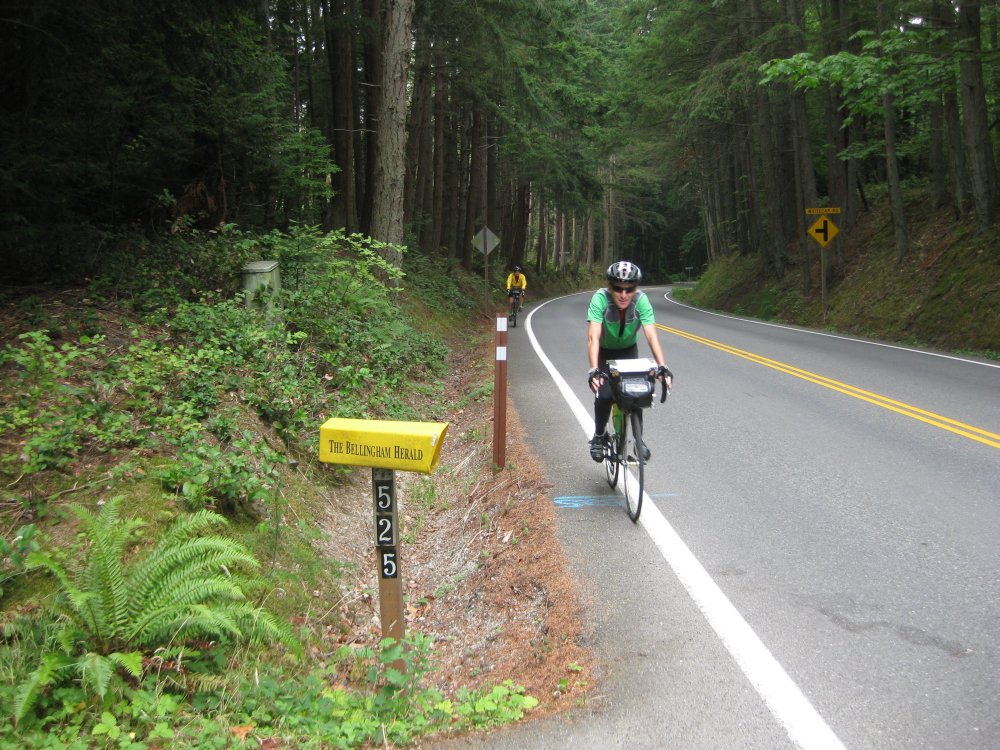 Chuckanut Drive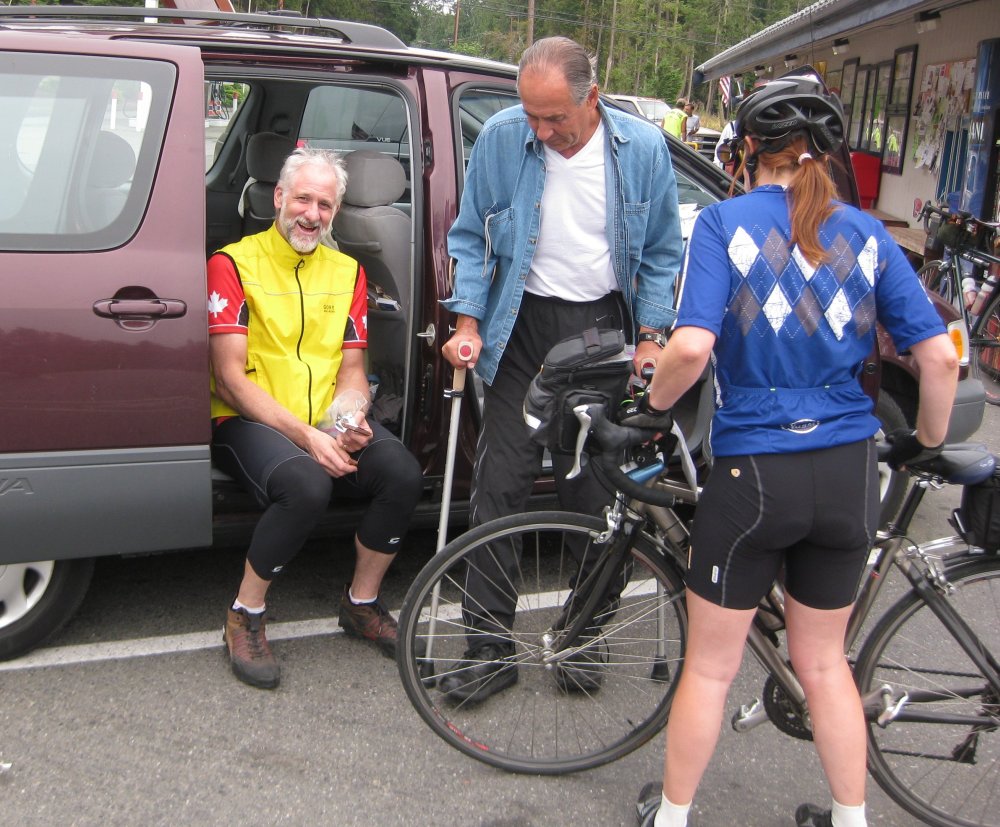 Rick laughin' it up at the Elgar Bay control, 195 km.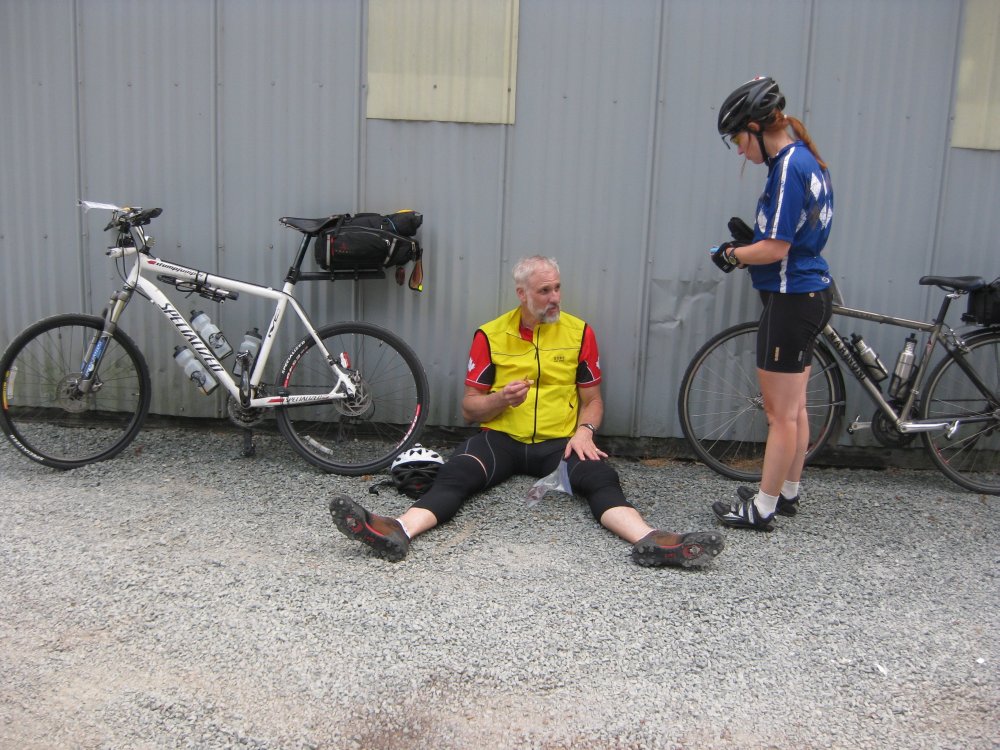 ---
Malcolm's photos: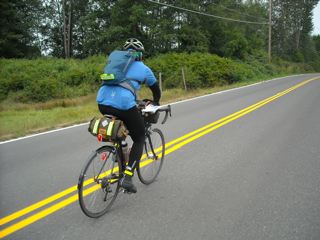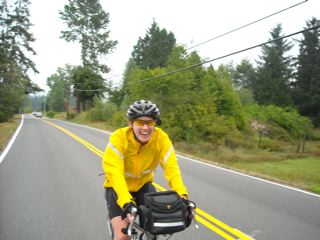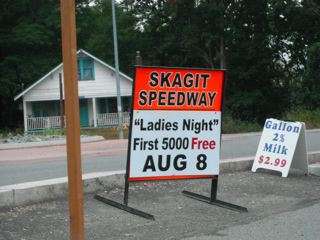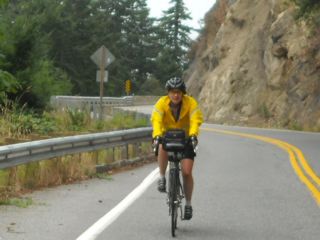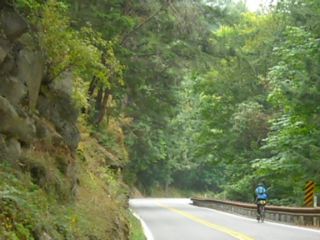 ---
Chris' photos from the pre-ride: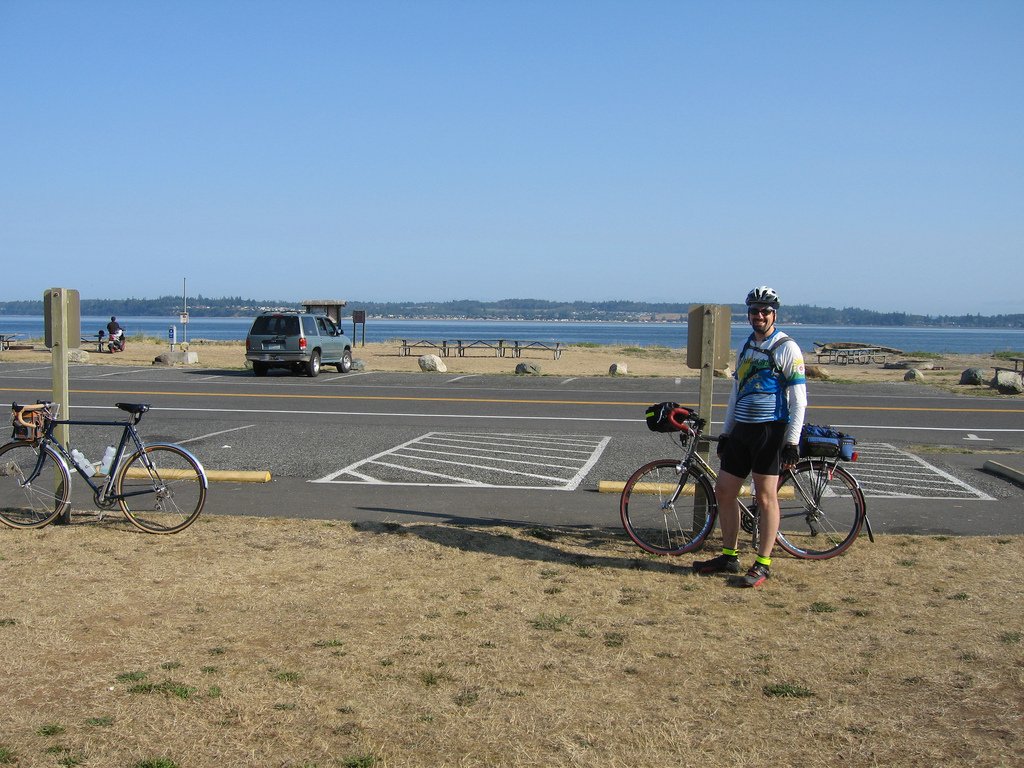 Ride organizer Jerome at Birch Bay. Note the blue sky and sunshine on the pre-ride...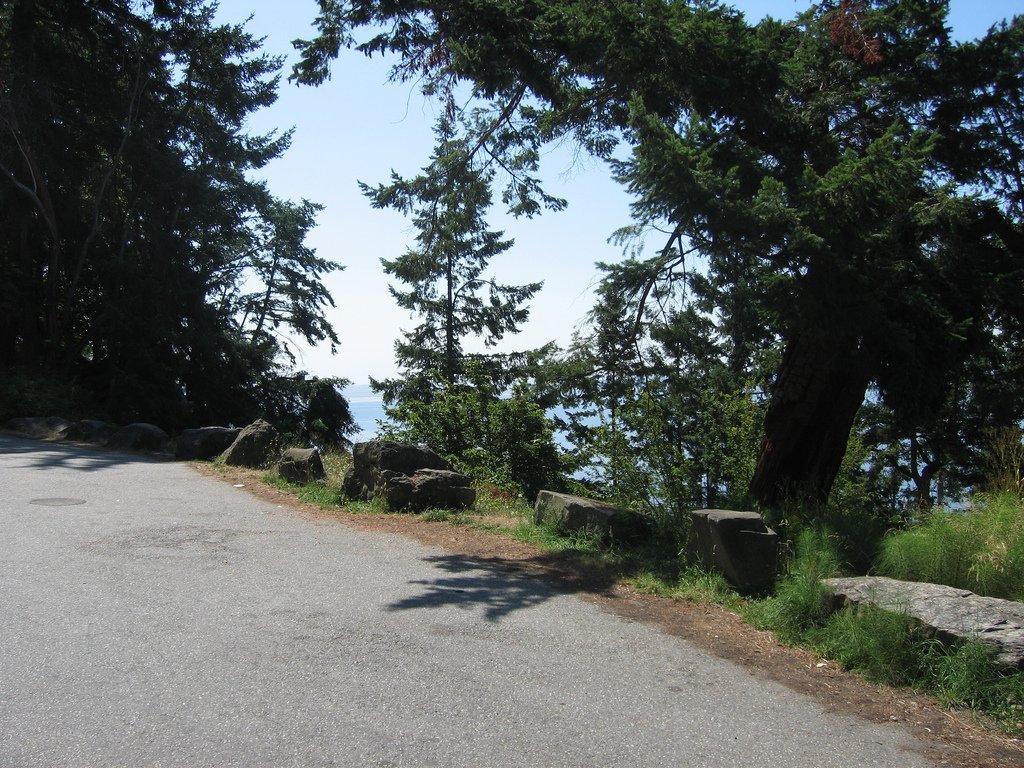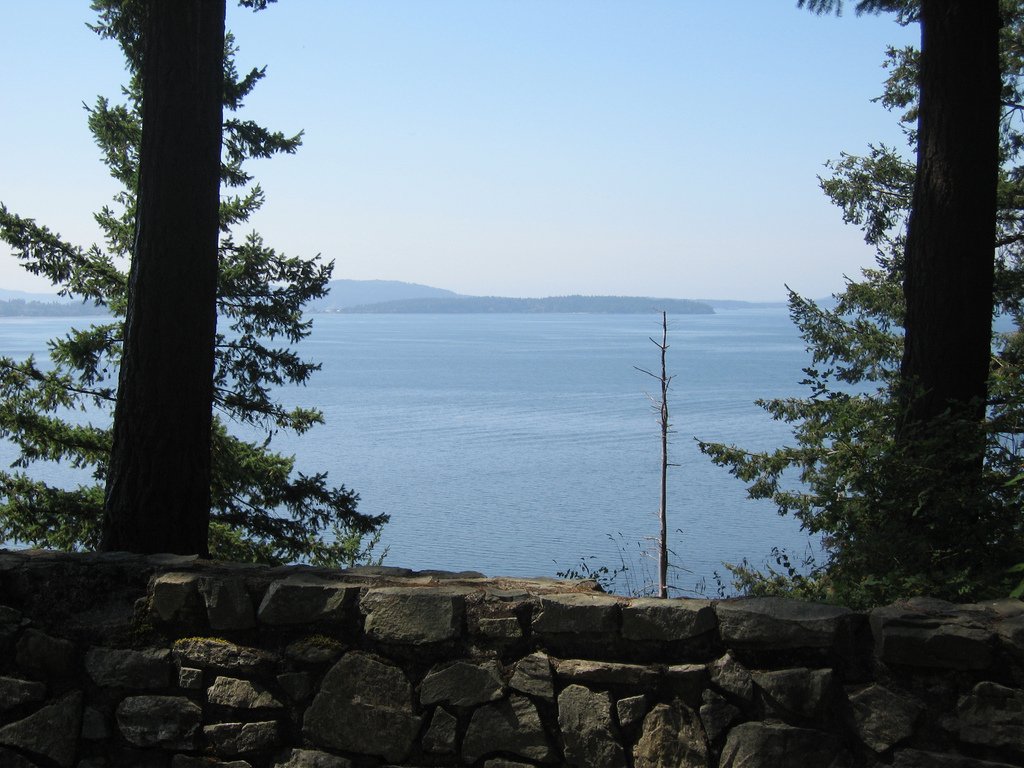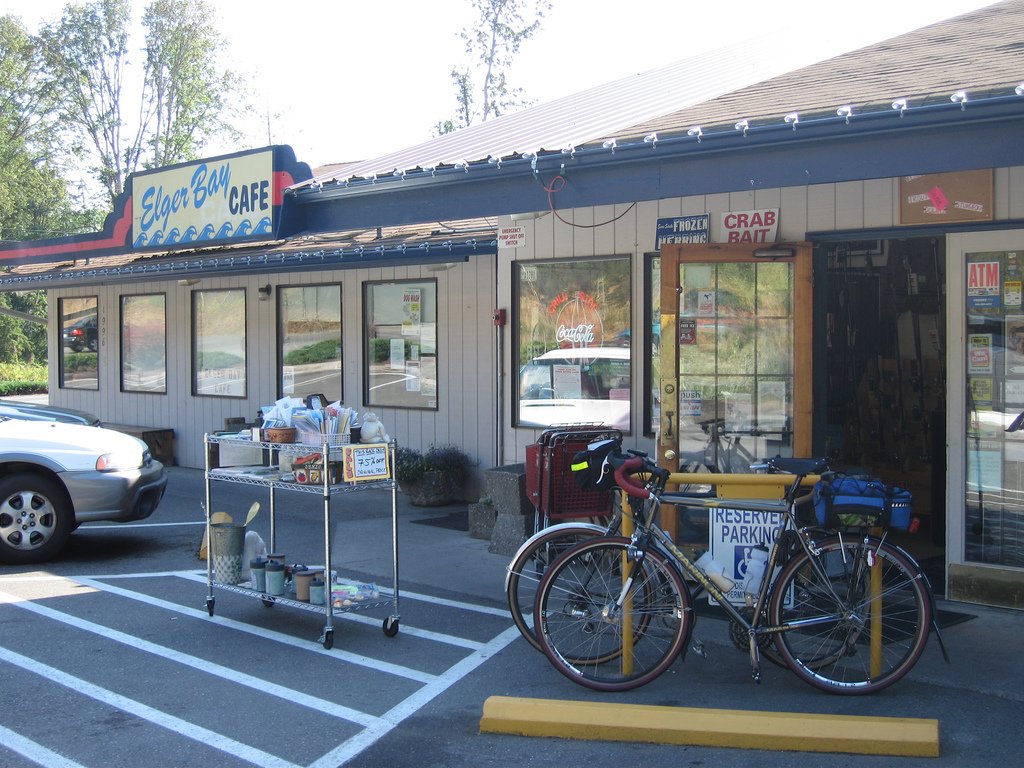 _