Canada Wool Jersey for PBP 2011
BC Version
Design Ali Holt
There were long and short sleeve versions, and woman's sizing.
There was also a lycra Canada jersey for PBP 2011. The project was organized by Mark Beaver in Nova Scotia, and the design was a variation on the 2003 and 2007 Canada jersey designs. Collin Fingler got one.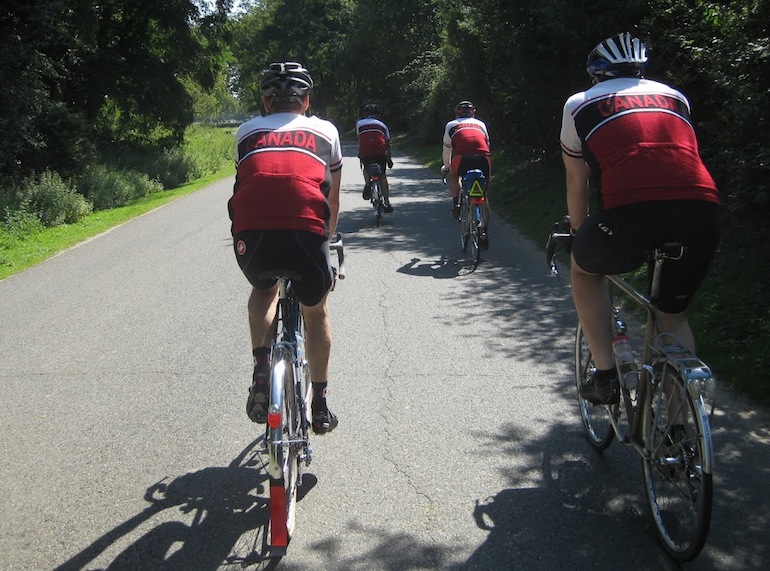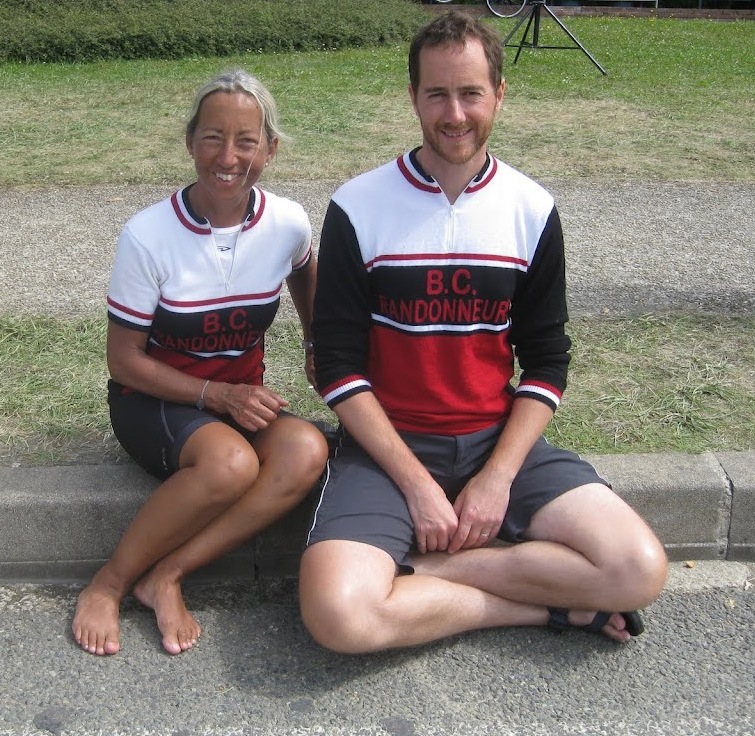 Ali Holt and Keith Patterson cheering riders home in style at finishing chute at PBP 2011.
_