| | | |
| --- | --- | --- |
| Awards | BC Randonneurs Cycling Club | |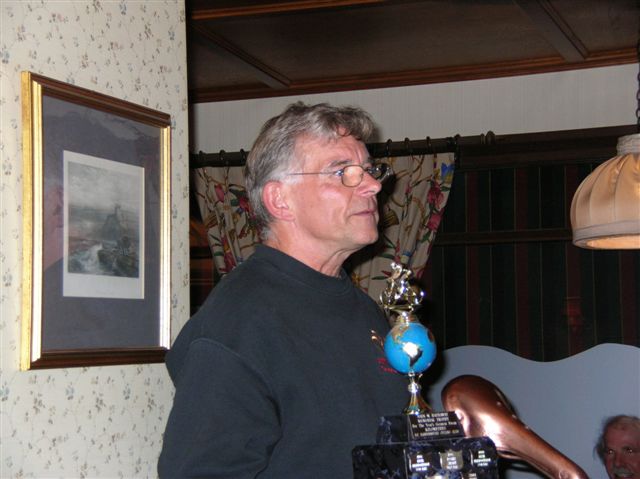 Ken Bonner received both the 100,000 km trophy as well as his fourth consecutive
John Hathaway Award ("Iron Butt Award") at the 2005 AGM Banquet.


Ken's 100,000 Trophy
The 100,000 km "Golden Saddle" Award
Ken Bonner was the first BC Randonneur to reach 100,000 km life-time distance in Audax Club Parisien (ACP) and Randonneur Mondiaux (RM) sanctioned events. A trophy was given to Ken at the Annual General Meeting following the 2005 season.
It was Ken's idea that the Golden Saddle move on to the future award recipients. When the saddle moves on, the rider can put their own saddle on the trophy or plaque. The 2005 randonneur committee brought this award into being, with Karen Smith, Michel Richard and Eric Fergusson doing the leg work.
_