Go to: VanIsle 1200 Home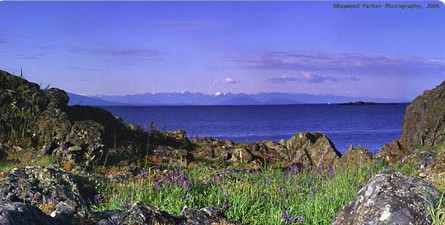 Go to: Volunteers 2006 Volunteers 2010 Volunteers 2014
2006 Volunteers
---
Ride Organizer Ken Bonner would like to thank his VanIsle team:
Many thanks to:

Ray Parker -- for providing consultation on the technical idiosyncrasies of the EXCEL route sheet; being available at 2:00 am for photo opportunities and to handle the Start Control from 3:00 am -4:00 am

Jaye Haworth-Colin Williams-Eric Fergusson -- Jaye (jaye.design) created the impressive logo and worked with Colin and Eric to create a workable web presence for the VanIsle 1200 (One wonders if Colin and Eric ever sleep!)

Mike Poplawski-Jaye Haworth-Brenda Fidler-Jim Fisher-Graeme Sheeley -- Rider Registration and Bike Check

Graeme Sheeley -- for his calmness and dedication in working on the simple route sheet & control card task that turned out to be the assignment from hell!
Brad Mcguire -- for patiently creating the VanIsle 1200 elevation profile ... (in addition to the Hare & Tortoise 1000 elevation profile)"

Jim Fisher and wife Andrea -- manning the Swartz Bay ferry terminal control

Judy Pollard & Margot Bonner -- manning the Royal Oak Control

Mike Poplawski and Jaye Haworth -- handling the drop-bags and the drop-bag control (with George Bryden et al) for several days at the Campbell River Control

Stella Meades and Sandy Sandquist -- managing to survive isolation and tired randonneurs at the Woss Control for two days

Norm Bennett -- keeping us updated regarding road conditions

Winston Wai and Ron Pollard -- photographs and general support for riders

Rick King -- mobilizing the Campbell River Cycling Club to assist with the Campbell River Control

Eric Fergusson -- enthusiastically keeping the VanIsle 1200 webpage up to date

Cheryl Lynch -- Club memberships and processing the VanIsle riders' control cards for ACP approval

Alex Pope -- processing ride and membership fees; arranging refunds and ... paying the bills!


Thanks also to the following businesses that accommodated the VanIsle 1200:

Fort Street Cycle -- http://www.fortstreetcycle.ca/ 20% discount for bicycling accessories for VanIsle 1200 riders; and for dealing with riders' urgent needs to ensure their bikes were in excellent working order.

Out of the Blue Designs -- http://www.outofthebluedesigns.com/pages/contact.html rider & volunteer t-shirts; and rider and volunteer medals

Fairfield Community Association -- http://www.fairfieldcommunity.ca/index.cfm Providing space for the rider registration and bike-check

Oak Bay Marina -- http://www.oakbaymarina.com/ Provision of the ride assembly area, washroom facilities at the assembly area and rider vehicle parking

Oak Bay Beach Hotel http://www.oakbaybeachhotel.com/ and the
Oak Bay Guest House http://www.oakbayguesthouse.com/ -- special rates for VanIsle 1200 riders

The Blethering Place Tea Room http://www.thebletheringplace.com/index.html -- pre and post ride meals

Campbell River Lodge http://www.campbellriverlodge.com/ and the
The Rugged Mountain Motel in Woss - tel: 1-250-281-3420 and the
Port Hardy Inn http://www.porthardyinn.com/thehotel.htm -- special rates for VanIsle 1200 riders

Budget Rental http://www.budgetvictoria.com/ -- drop bag rental van

Custom First Aid Inc. Tel: 1-250-595-0744 -- discount on 3M reflective tape for VanIsle 1200 riders
---
To everyone that contributed to the success of the VanIsle 1200, a very heart-felt 'Thank-you'!!
(My apologies to anyone I may have missed mentioning)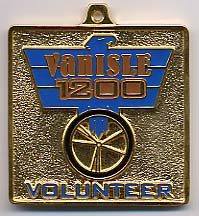 _