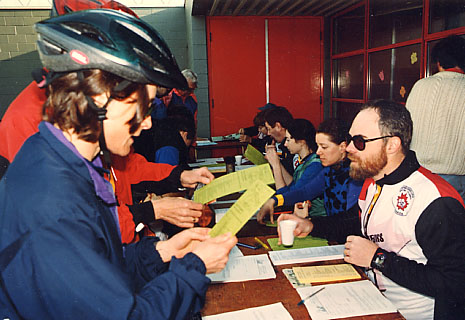 Two Ways to Enter:
BC Randonneur club membership is not rquired to ride the Pacific Populaire,
but there is a small member's discount. Anyone can join. Annual membership is $10.
If you pre-register be sure to use the express lines on ride day to pick up your route sheet and control card.
The 2016 ride will be limited to 1000 riders.

Top photo by Harold Bridge
April 1999