BC 12 Pin Design Chosen
by Karen & Eric
Club members who complete a continuous 12-month series of permanents (can include regular brevets) earn a "BC-12" pin. We've known this since the start of the permanents program in October 2008, but we didn't have the pin until now. Here it is.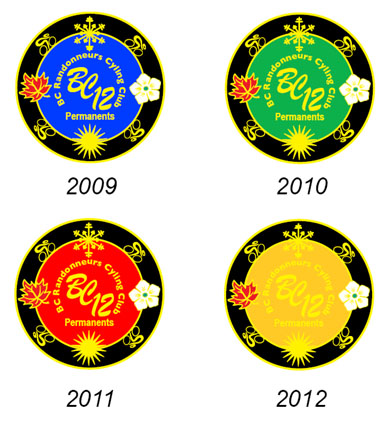 "BC-12" pin design by Ali Holt
Karen Smith oversaw the selection process. The decision was made by the executive at the November 17th meeting. Ali's design was chosen, but there were some excellent submissions by other club members. Many thanks for proposals from Brynne & Mike Croy, Rick Denbraber, Malcom McAuley and Nick Parker.
I guess we'll soon have a complete list of riders who have earned the 2009 pin.
December 13, 2009