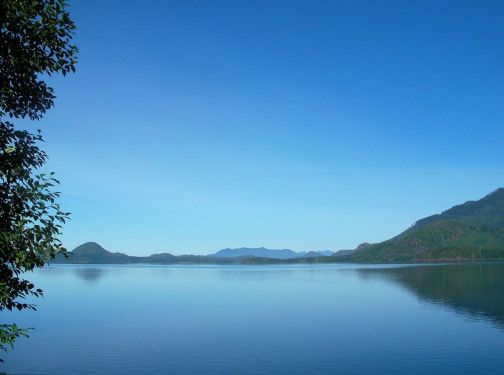 click to enlarge
(photo: Yutaka Moriwaki)
Ultimate Island Explorer 2000 km finisher Yutaka Moriwaki sent a nice message to me (Eric), Ken Bonner and fellow finisher Keith Nichol. Ken thought the message might be fun for others to see in the newsletter. So here it is. Yutaka's has also taken some wonderful photos of the ride. One of my faves is above. More on Yutaka's flickr pages linked below. [Eric F]
Message from Yutaka
by Yutaka Moriwaki
Thinking back on this year, I never forget the 2000k in Vancouver Island.
I'm so sorry that I neglected your kindly email after coming back to Japan.
I have leeway this end of year, so I email this letter of thanks.
I uploaded two contents to the web.
One is all photos that I took in UIE2008 and another is route of it.
The drawing on the Google map was requested by the representative of Audax Japan, and it took full day.
Now it is linked from the site of Audax Japan.
I believe you could understand it was more tired than the 2000k cycling.
The memories of great nature in Vancouver Island burned into the heart of cyclist in small oriental country.
I hope I will meet you again in Ultra Marathon somewhere.
And also our club is planning first 1000k in 2010.
I dream the Canadian Randonneurs complete it in future.
(There is no English page now, but I will make it...)
http://audax-kinki.com/top.htm
Best regards,
Yutaka
---
Ride date: August 12... 2008
January 8, 2009