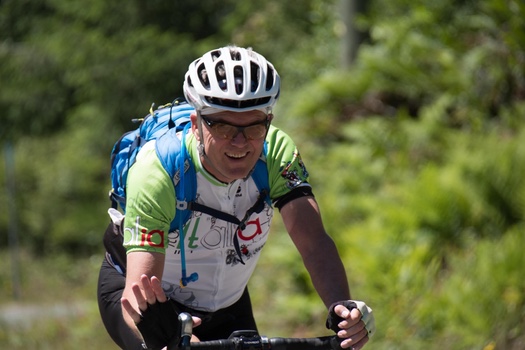 Click image to see the next one
Peace to Parliament
Photo: Sandy Stedman

Stephen Hinde on the fourth and final stage (Duncan, Port Renfrew, Victoria) of the Peace to Parliament brevet series. .
Stephen was a co-organizer and key volunteer for the series.
June 24, 2017.

See photo Bigger
Go To: More on the Peace to Parliament series on P2P Home
Bonus: or go to Stormy Sojourns (newsletter), where Stephen battles the weather gods on February 2018 permanents.

_

_