Flèche Pacifique Photos
May 5-7, 2017
Photos: Eric Fergusson
Banquet
---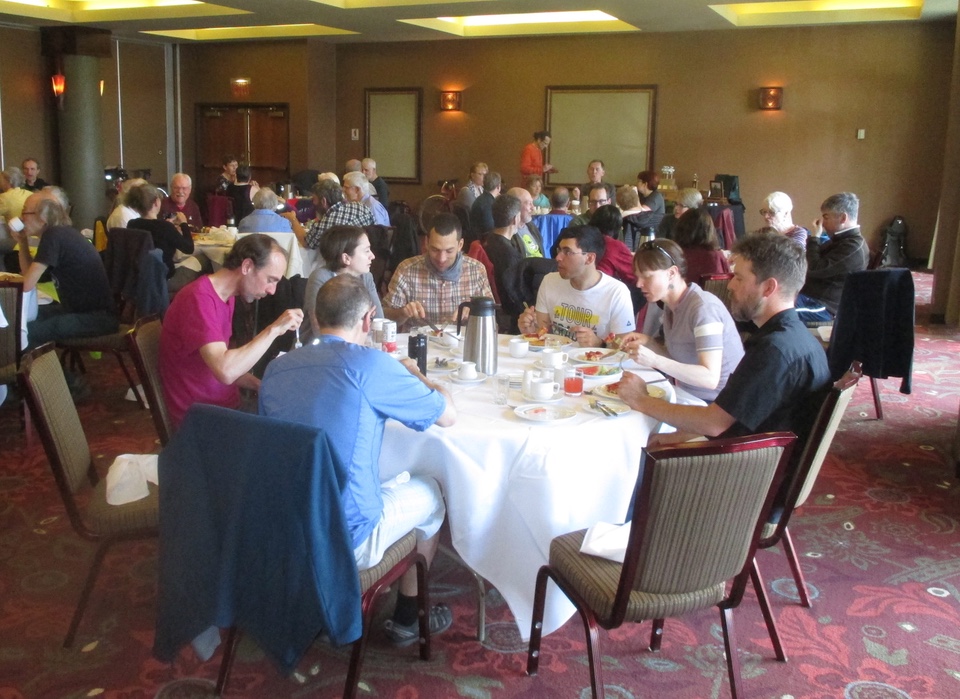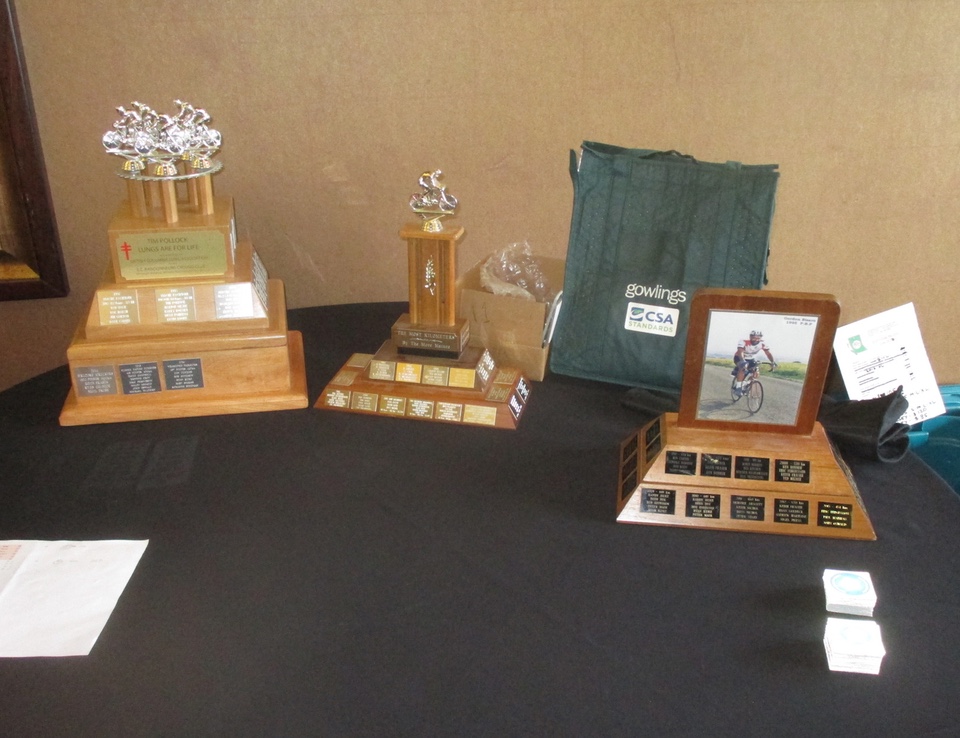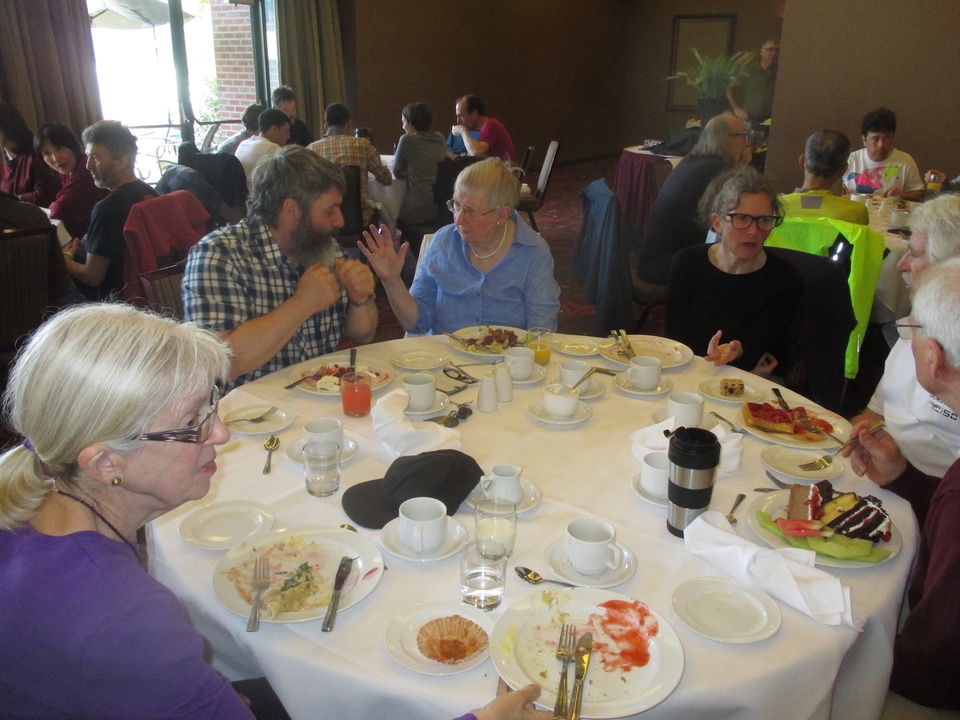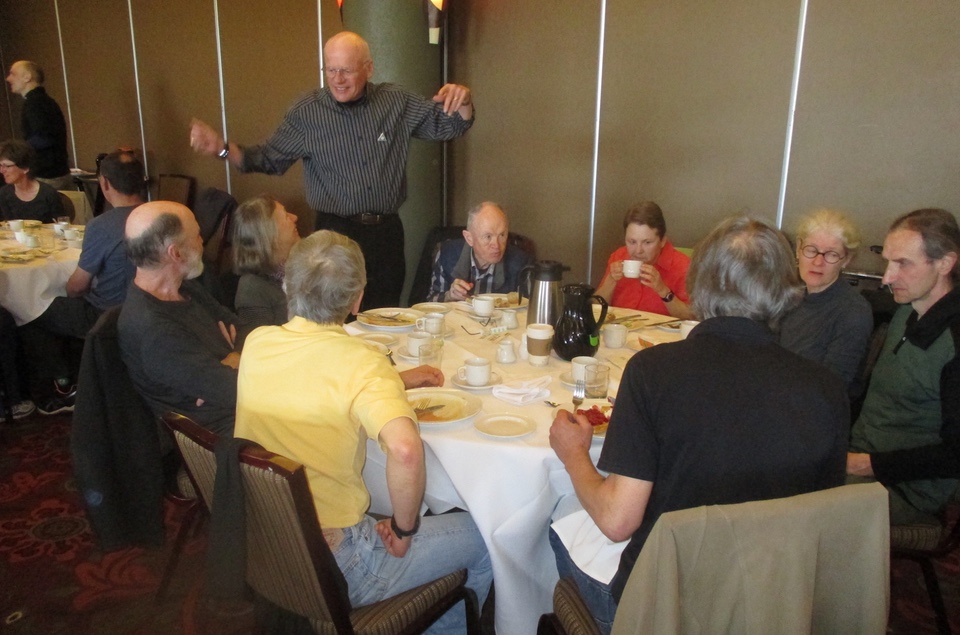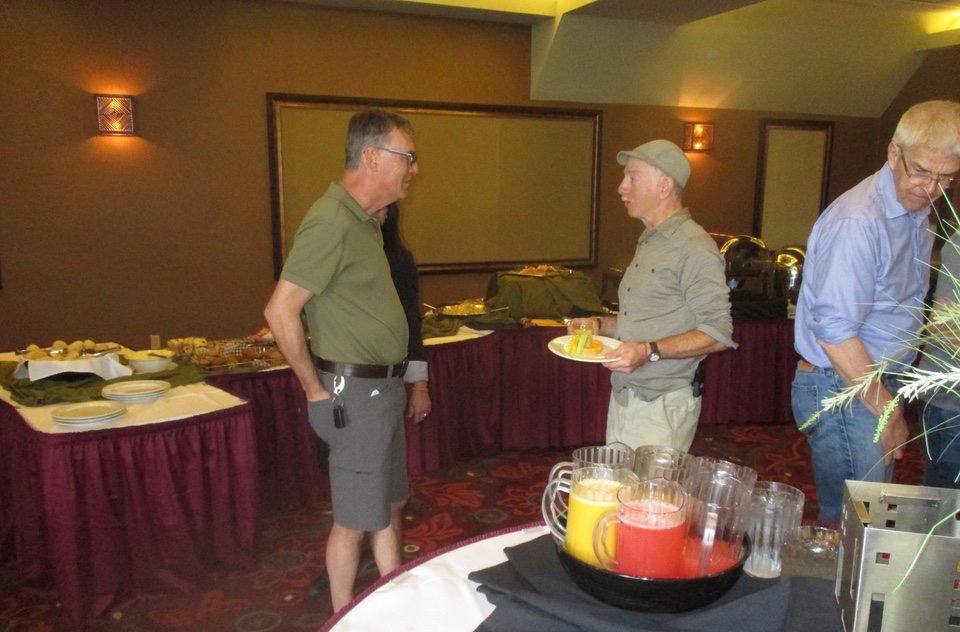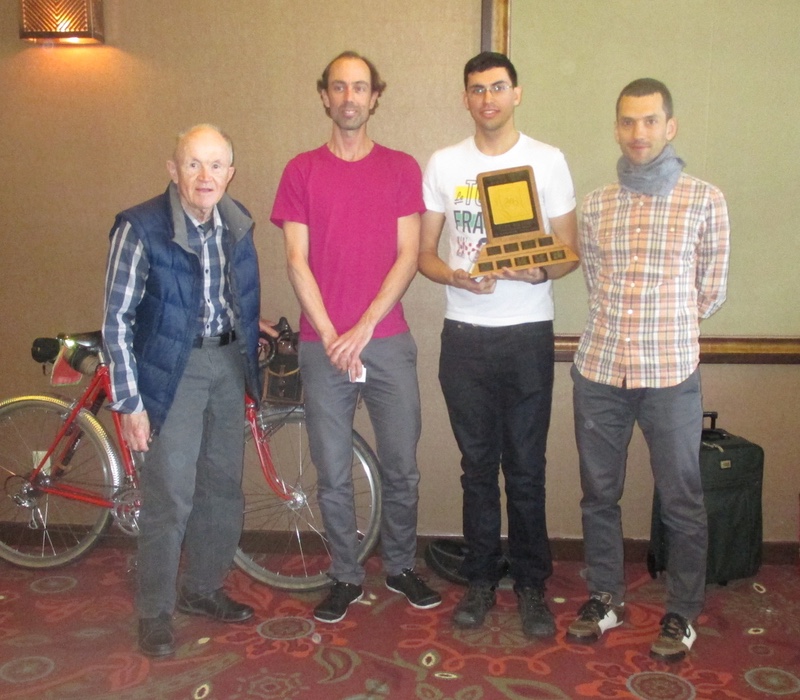 Presenter Dan McGuire with the Fashionably Late team receiving the Gord Bisero Trophy for most distance (514 km).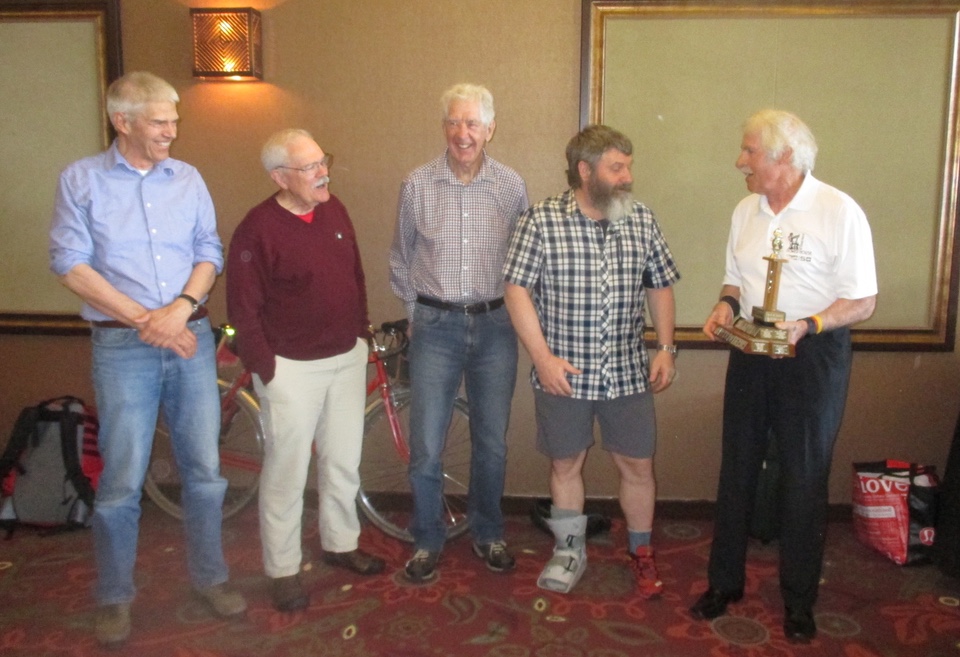 Quintessentials with the M&M trophy (most kilometers by the more mature). Age x distance.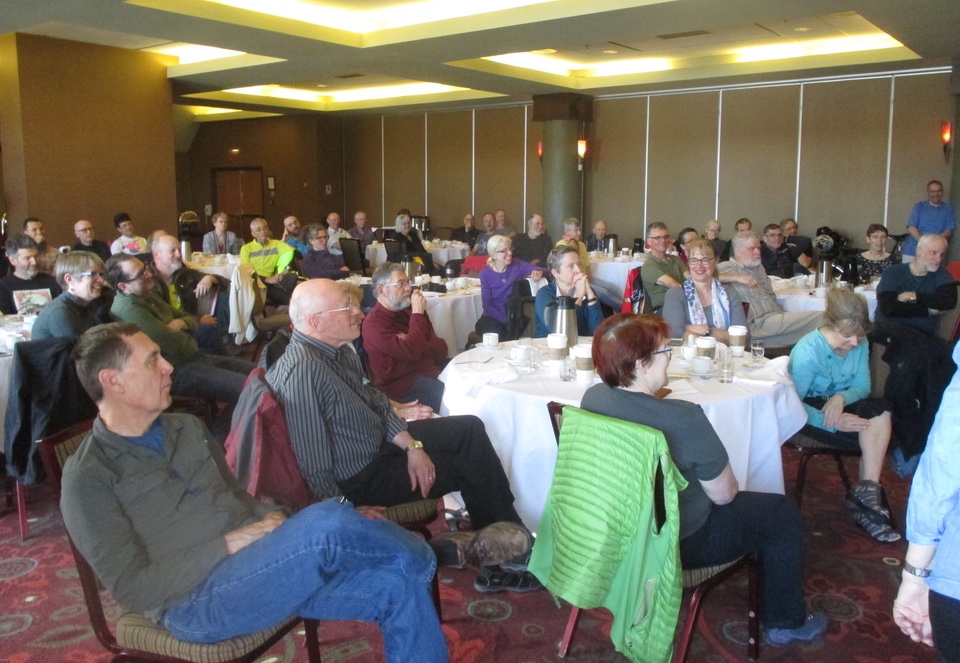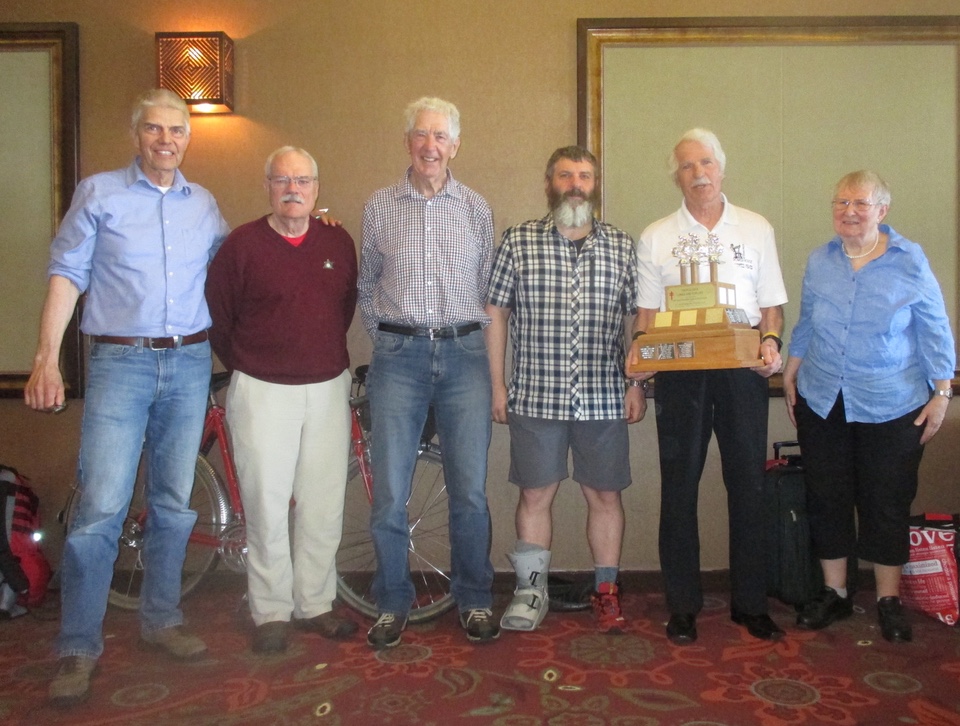 Quintessentials with the L4L trophy (lungs are for life trophy). Points formula.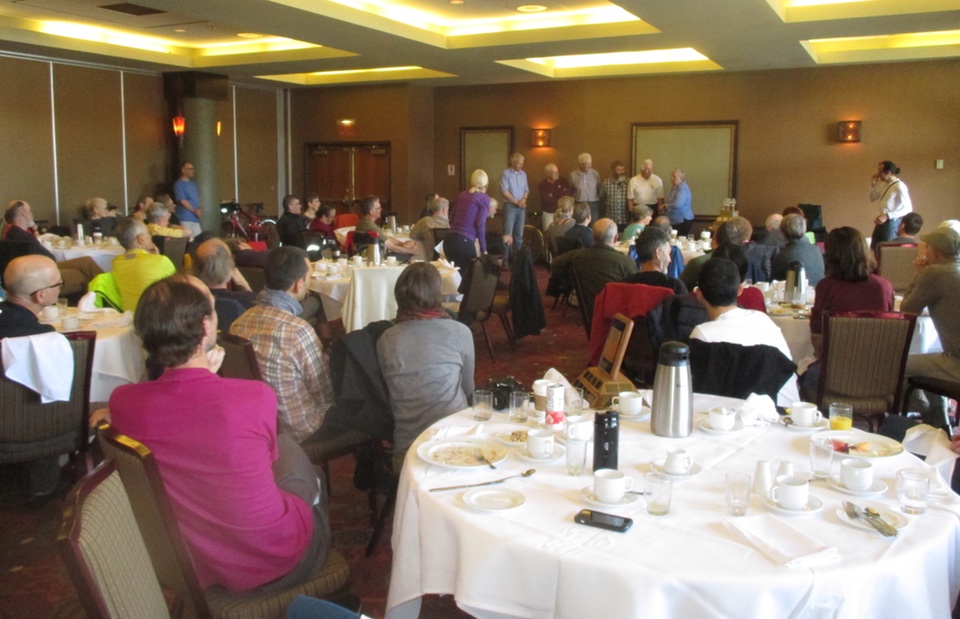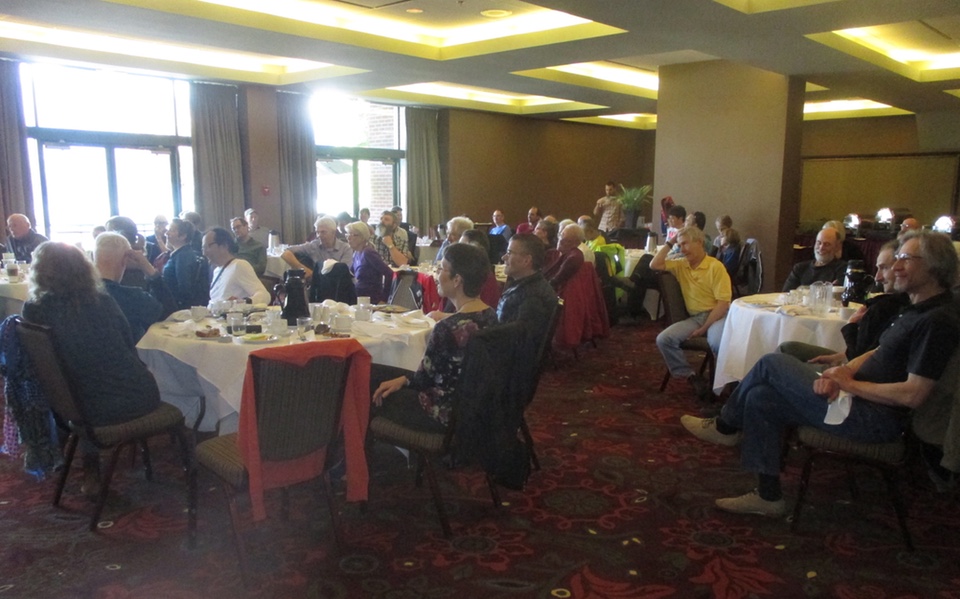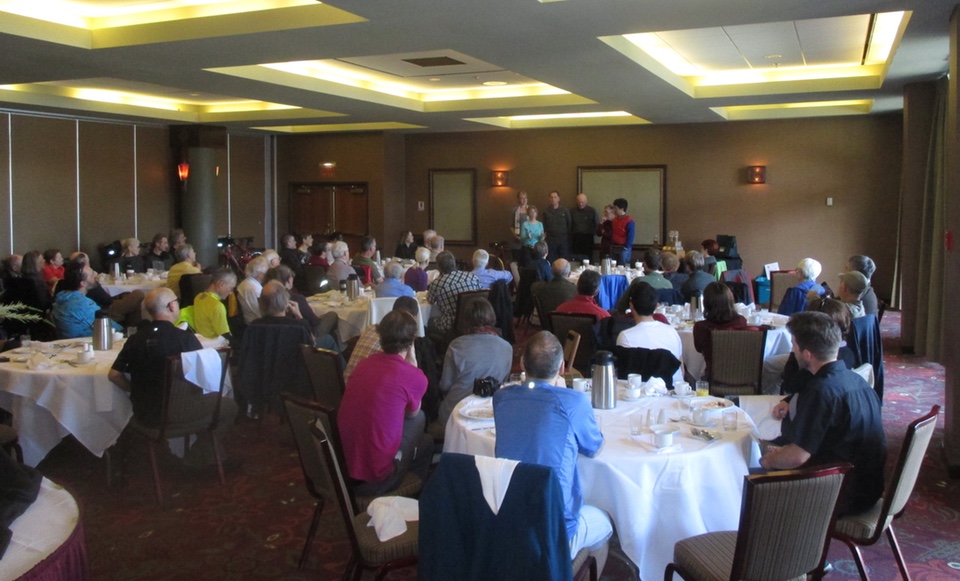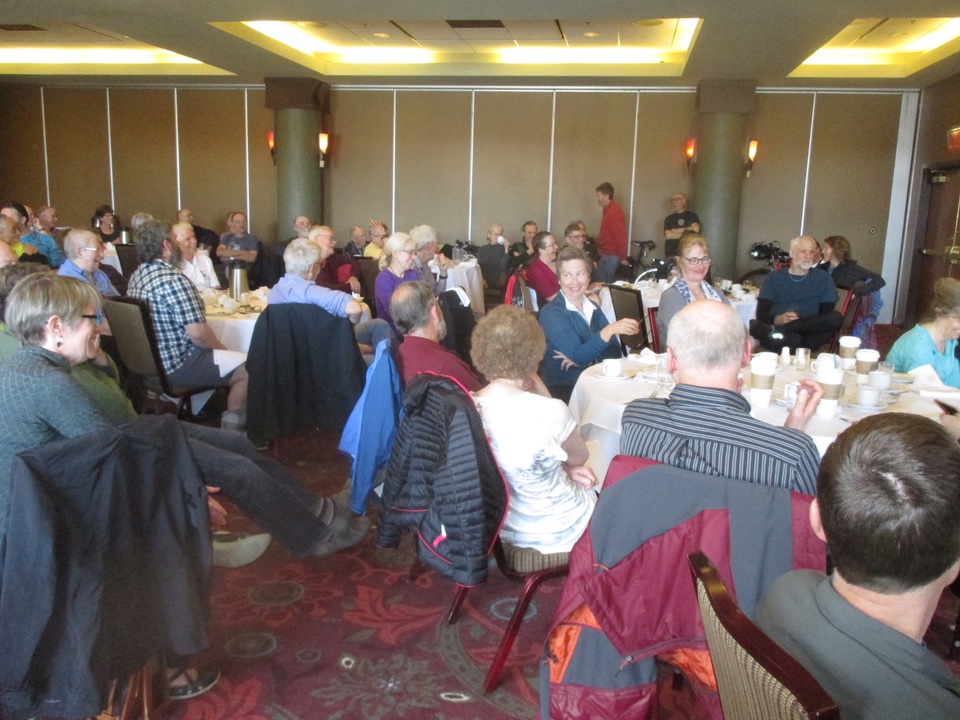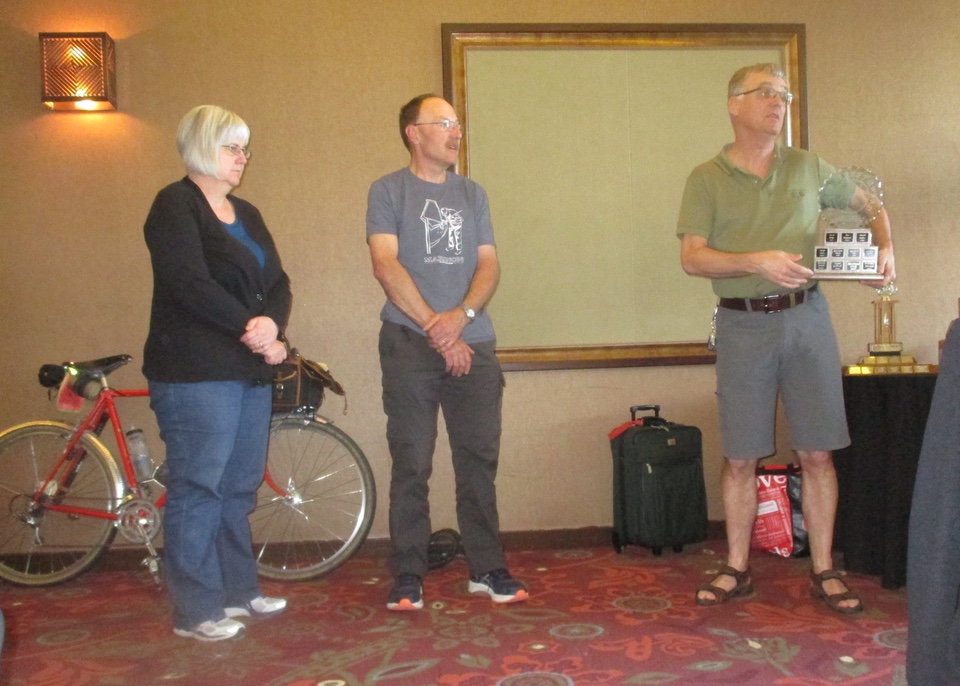 Presentation of the 2016 Roger Street Award for exceptional club service.
Southern Interior brevet corrdinator Bob Goodison (centre) is the recipient of the 2016 RSA.
The award was announced at the 2017 spring social in Vancouver in March. Bob was not there to receive it.
2015 RSA recipient Stephen Hinde (right) presents the award to Bob along side Bob's wife Susan who frequently helps out with the interior events.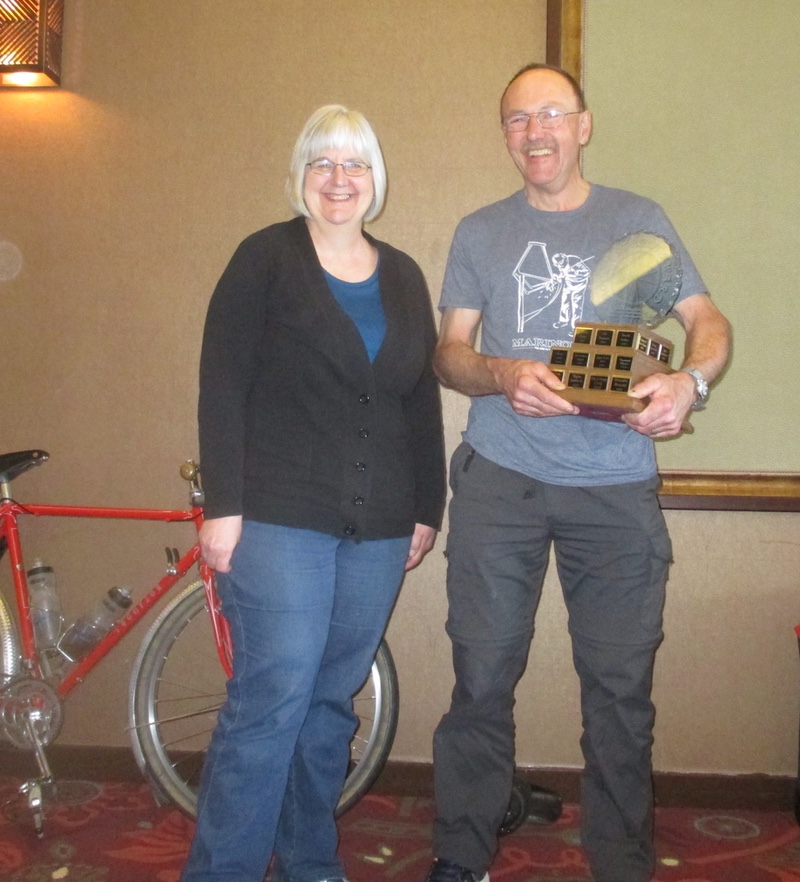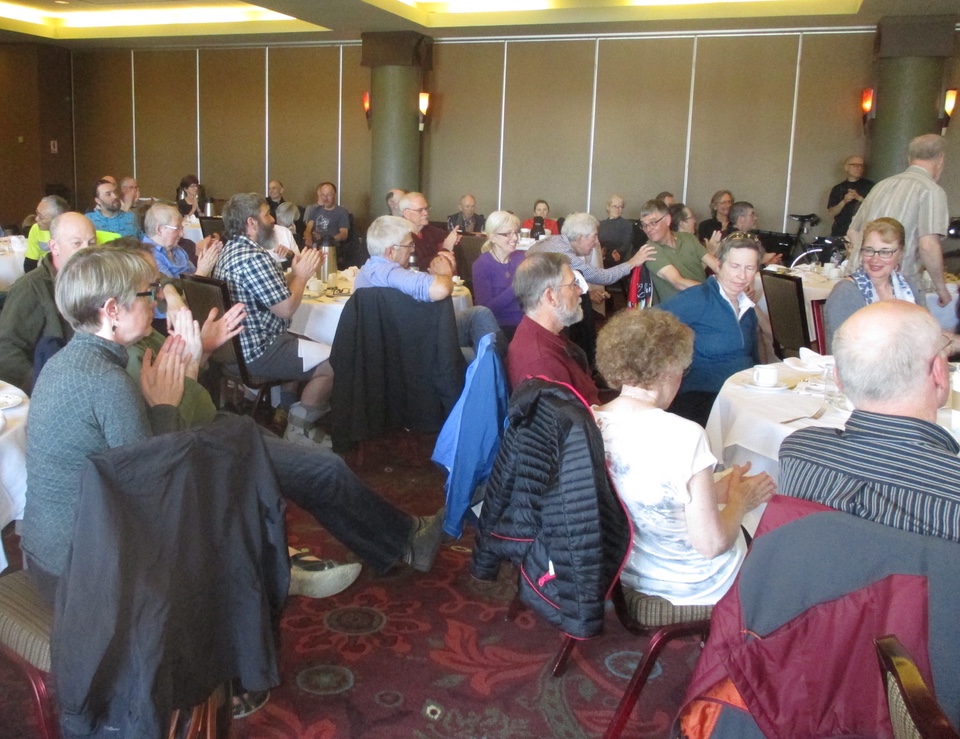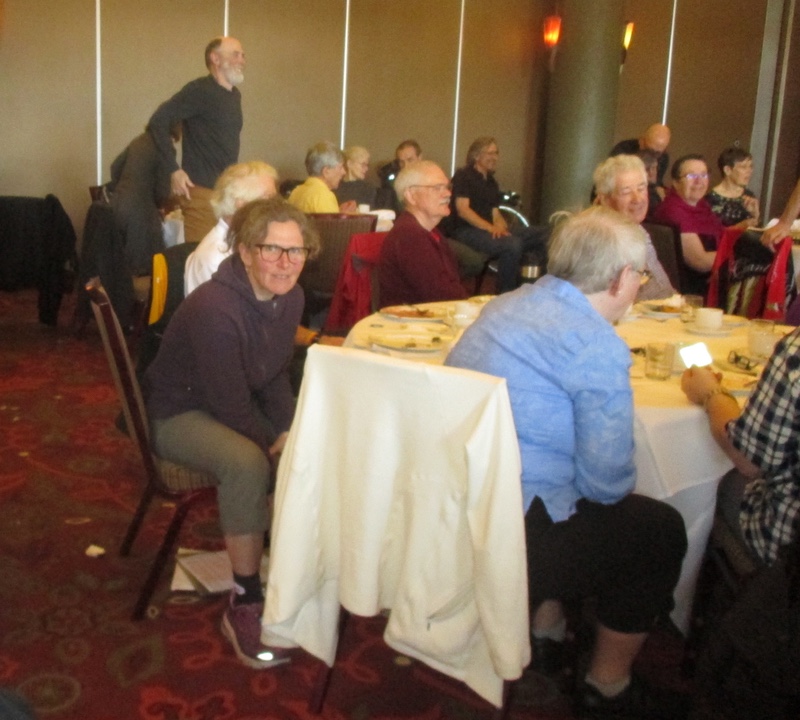 2017 Flèche Pacifique organizer Cheryl Lynch.
_