Club Executive Bios
Sylivia Lee - Secretary
The longest ride I had ever done before the Canada Day Populaire was 60km ... in Richmond.
During that first Populaire in 2010, I was astounded as the 'relatively flat' route climbed up Sumas Mountain and included an 11% stretch up Vye Ave. Isn't riding 143km in a single day enough of a challenge? How crazy are these randonneurs??
Being a self-professed crazy person, as soon as I finished that ride, I knew I had to join the BC Randonneurs. And so I did. Shortly thereafter, I rode my first 200km. After that 200km, I vowed I would never ride further. Of course, with the encouragement of many members of the club, this vow proved to be short-lived, and I found myself completing my first series in 2012. It is the people of the club that make riding 600km up mountain passes in the middle of nowhere enjoyable!
I'm still a newbie to the randonneur world, but I'm keen to pay forward the encouragement and hard-work of other members of the club to attract new comers to this wonderful sport.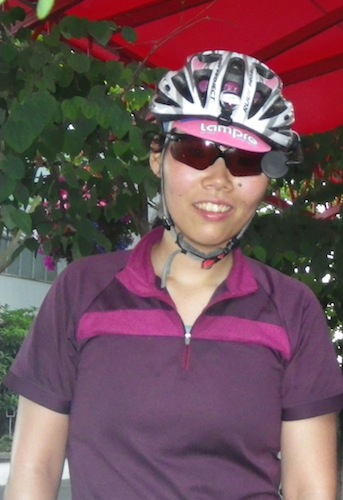 (Click)
_