Club Executive Bios
Gary Baker - Member at Large
I did my first rides as a Randonneur in 2004 completing a Super Randonneurs series and the RM 1200. I had the time of my life! I immediately wanted to give something back to the club and its members and was elected as A Member-at-Large in 2005. In 2006 I served as Vice-President, as club President in 2007 and as immediate Past -President in 2008. I have been a Lower Mainland Fleche and brevet organizer and volunteer on brevets whenever I can. For the 2008 and 2012 Rocky Mountain 1200s my wife, Sheryl, and I Co-captained the Revelstoke Control. It was a delight to be there to support the riders. In 2012 and 2013 I shared the LM Route Coordinator duties with Keith Nichol. Behind the scenes I currently assist Cheryl Lynch with membership processing duties. I've ridden two complete Hell Weeks and done 1200s in B.C (RM)., California (GRR), Ontario (GA), Australia (PAP), France (PBP) and Korea . What a great way to see different parts of the world.
I feel strongly that the club needs to:
1. develop a strategy to encourage more young and more female riders to become Randonneurs.
2. develop new routes with a balance between what would be considered easier, moderately challenging to very challenging rides.
3. encourage more club members to volunteer on club events or to act as mentors or buddies for new riders.
[Gary has been Member At Large and Lower Mainland Brevets Co-coordinator for 2012 - 2014.]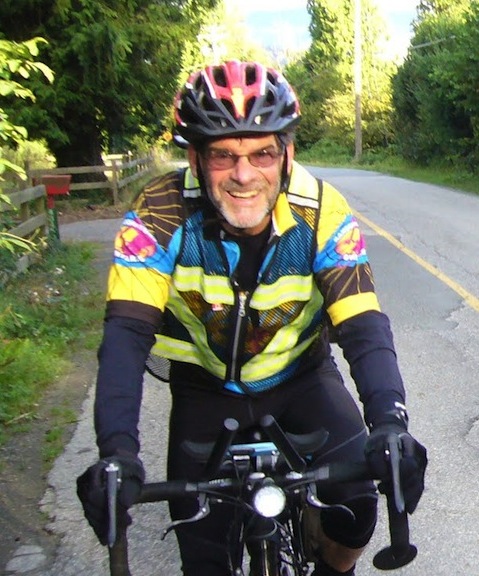 (Click)
_