Club Executive Bios
Eric Fergusson - Member at Large
Member of BC Randonneurs since 1992. I joined the Randonneur Committee in 1996, and organized the Pacific Populaire for the following five years. I've been webmaster of the club web site since 2000, and have served as 1000 km brevet coordinator.
After 14 years I am resigning as webmaster. I would like to rejoin the Randonneur Committee for just one year to help manage the transition.
As a rider I do around 5000 km of event distance each year at all distances.
[Received the Roger Street Award for outstanding contribution to the club in 2004.]
[On executive 1996-2011, and again in 2014. His areas have been PacPop, publicity, 1000s coordinator and web site.]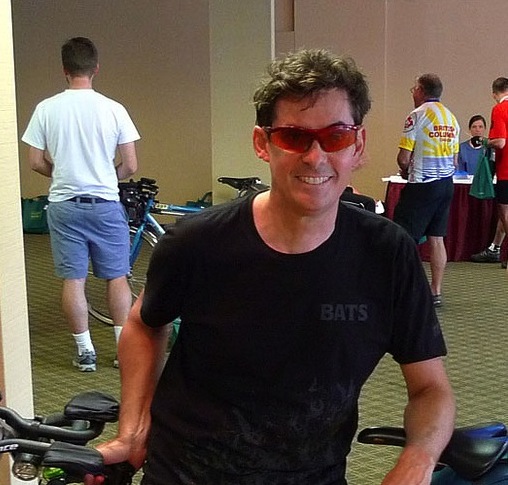 (Click)
_