Club Executive Bios
Deirdre Arscott - Member at Large
In 1986 I rode my first event, the Pacific Populaire, and although I wouldn't admit it, I knew I was already hooked. It's been the camaraderie that has kept me coming back year after year. We have a great club!

One of the reasons our club is so successful is because a lot of members are willing to volunteer their time. At first we provided food on the 200 and 300 km rides and starting in 1987 I organized crews to make sandwiches, pasta salad and banana bread in my kitchen! Since then I have organized an event most years with the help and support of Bob LePage. From 1987 to 2000, I also served on the executive in various roles. Working on events is a great way to meet other riders.

I still love the rides, although some years I have more enthusiasm than others! I try to do the Super Randonneur series every year and I think that I have only missed three years so far. I also try to do an ultra event most years. It keeps me healthy and I enjoy the break from "real life"!
[Deirdre was Secretary in 2012 and 2013.]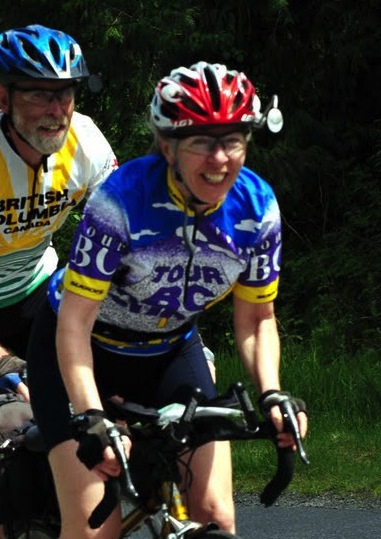 (Click)
_