Club Executive Bios
Cheryl Lynch - On executive 1998-2011
Member of BC Randonneurs since 1995. Completion of PBP 1999 and LEL 2001. Database manager and ACP correspondent since 1999. She was club president in 2011.
- Would like to see more women participating, as historical 20-25% of membership levels have dropped in past two years.
- Support transparency and inclusiveness in executive decision making and communications.
- As ACP correspondent, I support the regulations I personally havesigned in Agreement with ACP. You can have great rides and play by the rules.
- Would like to see riders progress from well supported Populaires and 200s to unsupported ultra distances, and remain involved with the club for longer term than just the PBP year.
- Of ~250 club members, most are committed to volunteering during the season to run successful events. We can't have events without good volunteer support.
- We need to continue to support BCCC and their advocacy work to make BC a safe and enjoyable place to cycle.
[Cheryl received the Roger Street Award for outstanding contribution to the club in 2006.]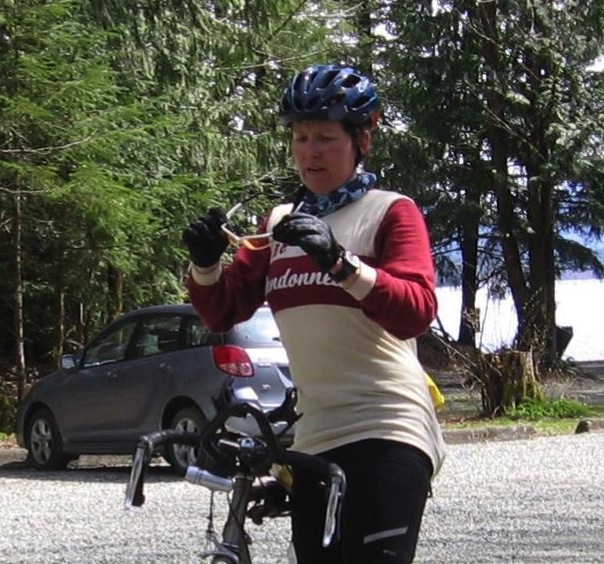 (Click)
_