Club Executive Bios
Ali Holt - On executive 2005-2011
Member of BC Randonneurs since 1999, Super Randonneur every year since 2002, completed Rocky Mountain 1200km in 2002, 2004 & 2008. Co-organizer of the Rocky Mountain 1200km in 2008 and 2012, Co-organizer of the Canada Day Populaire since 2004. Club secretary 2005 - 2011.

- Volunteers are the backbone of all clubs and so in addition to co-organizing at least one brevet annually, I commit to volunteer on at least one event per year. I have volunteered on the Pacific Populaire from 2001-2010, and usually at least one other brevet each year. It is a fun experience, a wonderful opportunity to meet & support other club members, and a great way to learn how to organize a brevet.
- It is important to support a balanced brevet schedule offering a mix of challenging and moderate rides to encourage the participation of club members of all levels and regions including more women and riders returning to the sport.
- With the population growth and the concurrent increase in drivers on our limited road system, we need to continue to support BCCC and their efforts to make the roads safer for all cyclists.
[Ali was co-recipient, along with Roger Holt, of the Roger Street Award for outstanding contribution to the club in 2008.]
[Ali was Secretary 2005 - 2011, and Rocky Mt. 1200 and CanPop co-organizer.]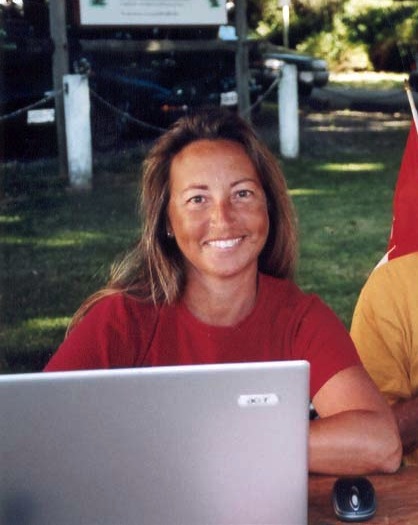 (Click)
_